The 'reality' of the Valleys bears no resemblance to what MTV wants to show. Just ask those who live there
Stereotypes of the Welsh do enough harm already. Do we really need another pastiche of a proud people in the form of this new 'reality' television series?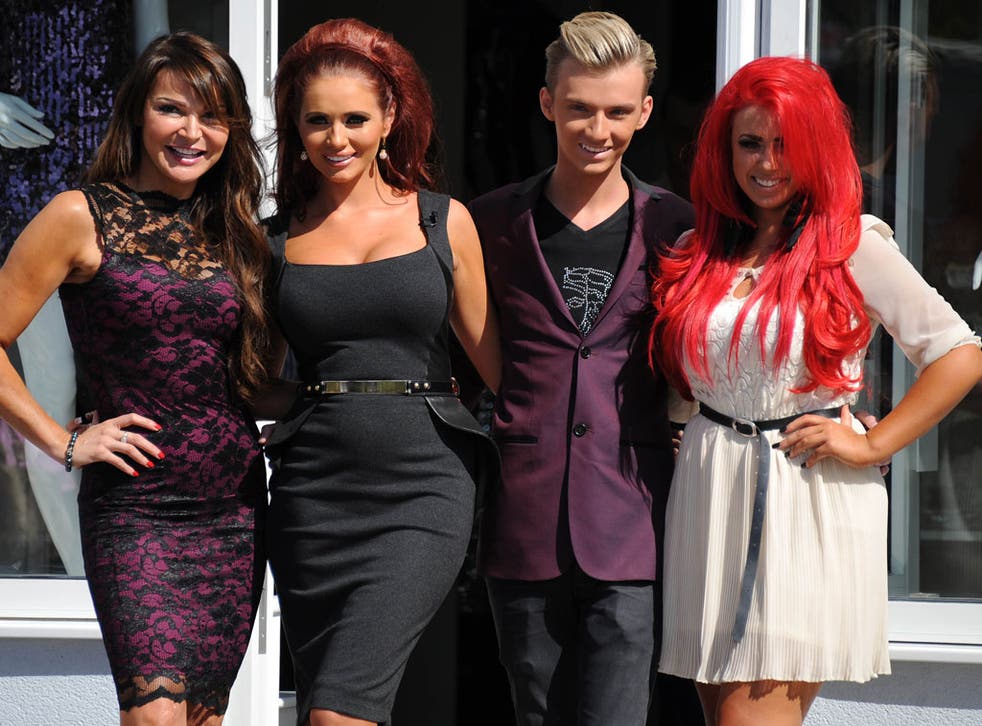 First there was Towie and Geordie Shore (reality television shows, m'lud). And now the Valleys are getting their own MTV series, imaginatively titled The Valleys, which was launched this week in a glitzy London venue by "H" from Steps, who is a local boy.
I've been attacked for not seeing the fun side of this. After all, what does is matter that the first episode has everyone stripping off and one of the women urinating in the shower? Fine, I love a bit of banal entertainment and I could hardly complain about a little bit of nudity. But it's the sheer mind-numbing laziness of it all.
Guess what? Just to ram home that this is in Wales the contestants are surrounded by sheep for the publicity stills (geddit?). There's even a rocking sheep in The Valleys house. And in a transcendentally witty development there's a lad who is constantly referred to as "the only gay in the village". Forgive me while I laugh myself into a stupor.
There's a serious point here, though, as the negative stereotyping of the Valleys already does enormous harm. Despite the fact that we are a low crime area, we only ever get on the news if there's a double murder or a major drugs raid. It so limits people's ambition that, for many, getting on in life means getting out of the Valleys. It suggests that success will come not to those who work hard but to those who shout loudest. It inculcates a hideous victim mentality and it makes it that much harder to bring inward investment to deprived areas.
Above all, the silicone-enhanced, Botox-reduced, steroid-assisted, collagen-plumped self-image that these programmes project, with their low-cut tops exposing inches of breast flesh (that's the men), heavy guns and heavier drinking perpetuates all the worst social problems we have.
For what it's worth, as a Rhondda adoptee from Cardiff I've never found the Valleys stereotype accurate, and although it's not for a politician to tell broadcasters what to put on air, I do find it brutishly cynical in the extreme to fashion a money-making venture out of supposed "reality" that it is as fake as a Towie tan.
***
The Big Society in action – or not
Last week our local Assembly Member, Leighton Andrews (who also happens to be the Education Minister who has had Welsh GCSEs regraded), called a public meeting in Ferndale to resolve the problem of the Glynrhedyn, an award-winning building that was completed last year.
The problem is simple. Three local community groups decided to pool their resources in a joint company, Rhondda Life, so as to rebuild the old Morlais Chapel as a rehearsal space for the male choir and construct a new community building and clubhouse for the Ferndale Rugby Club. With a series of grants, the chapel is now a stunning little concert hall and the Glynrhedyn is the most pleasant place to eat and drink in the valley. All planned by volunteers. The Big Society in action.
Aye, there's the rub, because getting an ambitious not-for-profit venture off the ground is tough. The Glynrhedyn has a historic debt. The brewery, Greene King, has put it into section 38 receivership and is running the venue as a rather uninspiring pub. So everyone is fighting to make sure a £1m community building doesn't end up in commercial hands for a pittance.
Some were quick to criticise the volunteer committee at the meeting, but my anger is vented at those who seem wilfully to make it difficult to get such projects off the ground: in particular the banks for their short-sightedness, and bureaucratically constipated officials who completely fail to understand community projects.
When you add a double-dip recession and threats to undermine the local economy of tougher-to-reach areas like the Rhondda by ending the national pay bargaining that has kept many professional people in cheaper, peripheral areas, it all feels as if the system is stacked against such manifestly good schemes.
***
Give honours where they're due
I visited one of our loyal party members in the new Llwynypia Hospital the other day. Peter has had cancer and he's beaten it, but he's been confined to hospital for many months now, with visits from family (one cousin is serving in Afghanistan) and from Labour Party colleagues keeping him going.
He's politically totally committed – worrying about Barack Obama, troubled by local unemployment, infuriated by Nick Clegg and convinced that Labour will win a majority at the next election. But as I sat there thinking about the number of people he has taken up issues for, all the leaflets he has delivered, all the door knocking and taking abuse for the party, I thought there should be honours for political service, for the likes of Peter Edwards.
***
Two wheels not always good
We all lose our rag at times and every MP's nightmare is reading their own words of wrath in a paper, which is why we all have an internal warning switch that stops us from saying "Do you know who I am?" when riled. So I have little sympathy for Andrew Mitchell, whose expletive-laden outburst at the Downing Street police when they refused to open the gates to allow him to cycle through has hit the headlines.
After all, policing Downing Street is a sensitive job: plenty of people get arrested for swearing at the police, and the alleged use of the word "plebs" as a term of abuse by a Rugby and Cambridge-educated millionaire smacks of remarkably old-school de haut en bas snobbery.
More important, though, what is it with posh cyclists? Yes, I respect Bradley Wiggins and Sir Chris Hoy and their ilk. But what gave the ordinary, urban, lesser-medalled cyclist the sanctimonious sense of entitlement that so often hangs over them like a cloud of perfume? Red lights? No, they're not for the likes of them. No left turn signs? Ditto. Harrumph.
Twitter: @ChrisBryantMP
Join our new commenting forum
Join thought-provoking conversations, follow other Independent readers and see their replies