Why we need to protect refugees from the 'big ideas' designed to save them
Ideas on how to solve the so-called refugee crisis are heavily skewed towards research from Europe and North America, often leading to the 'out of sight, out of mind' solutions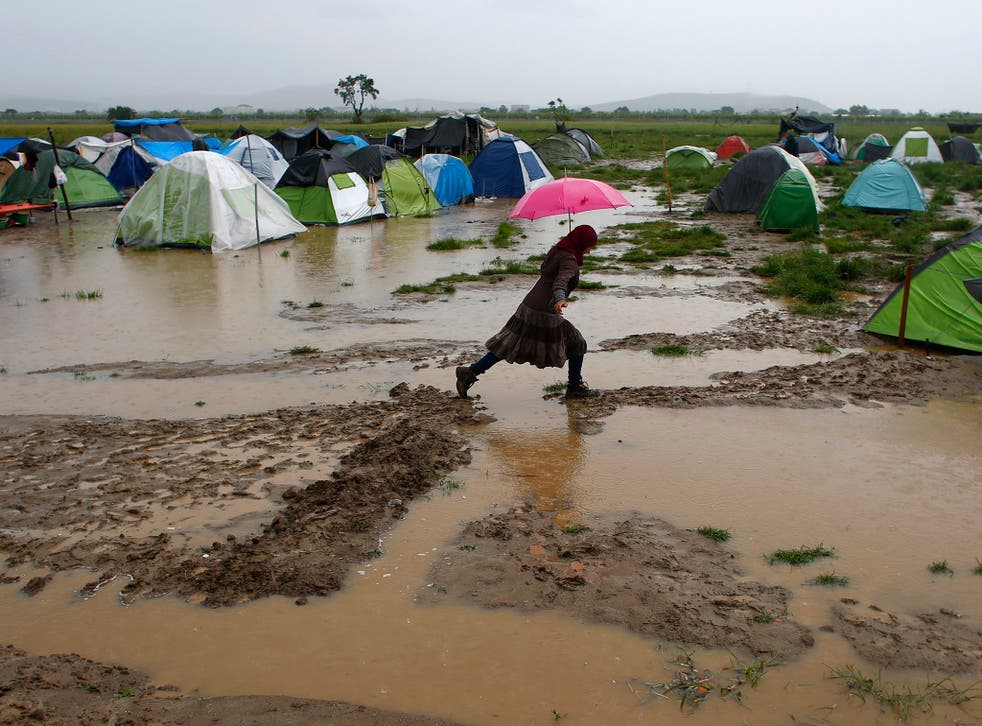 As the so-called "refugee crisis" continues to dominate European political and media debate, I've become increasingly concerned about the way in which some academics are responding to "solve" the issue.
"Refugia" is the latest idea. Conceived of by two Oxford University academics, Refugia would be an autonomous region in which refugees would live and work, separated from the communities for whom their presence has become so politically problematic. The location of these areas and the numbers of people living there would involve bargaining and negotiation between richer states and the countries of the global south, in which 85 per cent of displaced people currently live.
The proposal comes hard on the heels of suggestions from two other Oxford academics that "Special Economic Zones" be established in countries hosting large numbers of refugees in countries close to Europe to deter them from crossing the Mediterranean. The recently appointed mayor of Amsterdam has similarly called for a land of Zatopia, a utopian community where refugees can take fate into their own hands and have self-government.
Presenting their ideas at the biannual conference of the International Association for the Study of Forced Migration in Thessaloniki this week, the Refugia authors were keen to distance themselves from other proposals which seek to establish totally autonomous areas in which refugees can live. These include "Europe in Africa", a new city-state which would be founded on an artificial island built on a shallow Tunisian plateau between Italy and Tunisia, and "Refugee Nation", which would involve the relocation of refugees to an existing and unspecified island.
But the idea of Refugia is based on the same flawed conceptual underpinnings and assumptions about what it means to be a refugee. It is also extremely dangerous.
First of all, refugees are not a homogenous group. They come from a vast range of different backgrounds – with different nationalities, languages, religions and cultures. All that connects them is their "refugeeness". It doesn't take much to imagine the potential conflicts that could arise between hundreds of thousands, perhaps millions, of people living together – people who are coping with trauma, displacement and have their own political affiliations and interests, and how have been tasked with trying to organise and govern in the interests of all.
Secondly, the idea of Refugia and those like it effectively lets states off the hook. Rather than stepping up to their obligations under international refugee law, countries could simply ship refugees elsewhere. Again, it doesn't take much to imagine how readily those people who have used anti-migration rhetoric to consolidate their own political power would line up behind this idea. Bangladesh, for example, is already racing to turn an uninhabited and muddy Bay of Bengal island into a home for 100,000 Rohingya Muslims who have fled a military crackdown in Myanmar, amid conflicting signals from top Bangladeshi officials about whether the refugees would end up being stranded there in the long term.
Thirdly, Refugia ignores the numerous examples from around the world of communities mobilising to support refugees and, in the process, building and even improving community relations that are under pressure for reasons that have little or nothing to do with forced migration. These pressures include labour exploitation and zero-hour contracts, cuts in state support for public services and civic institutions, as well as the marginalisation or scapegoating of different groups by those in power.
Ideas on how to solve the so-called refugee crisis are heavily skewed towards the global north: its interests shape dominant research themes and produce a disproportionate focus on Europe and North America, often leading to the "out of sight, out of mind" solutions. An echo chamber has developed, which constrains the capacity of many of the poorest countries to analyse migration and other issues on their own terms.
Life in a Palestinian refugee camp

Show all 12
Relinquishing control won't be an easy process. There are huge vested interests in maintaining the status quo, on all sides. All too often I've sat in events and been told that while it's important to listen to the voices of refugees and to "give them agency", academics and policy makers are ultimately the experts and know what's best.
But I've yet to meet a researcher from the global south who doesn't tell me that it's impossible to understand forced and other forms of migration without understanding the broader social, economic and political processes within which they occur, including vast and deep-seated national and global inequalities.
These inequalities are entirely ignored by proposals such as Refugia. Worse still, "big ideas" developed in the global north with minimal or tokenistic input from refugees ultimately distract from – and undermine – fledging efforts to facilitate mobilisation and solidarity among a wide range of marginalised groups. And so the systems of hierarchy and privilege which benefit proponents of these ideas, ostensibly aimed at saving refugees, are maintained.
Heaven Crawley is a research professor at Coventry University
Join our new commenting forum
Join thought-provoking conversations, follow other Independent readers and see their replies