The rise of British 'chav porn' is a not-so-unlikely outcome of Cameron's austerity policies
Pornhub's data is a damning insight into the psyche of Tory Britain. Men pay their taxes so sexual gratification, it seems, is the very least they deserve from dole-scrounging women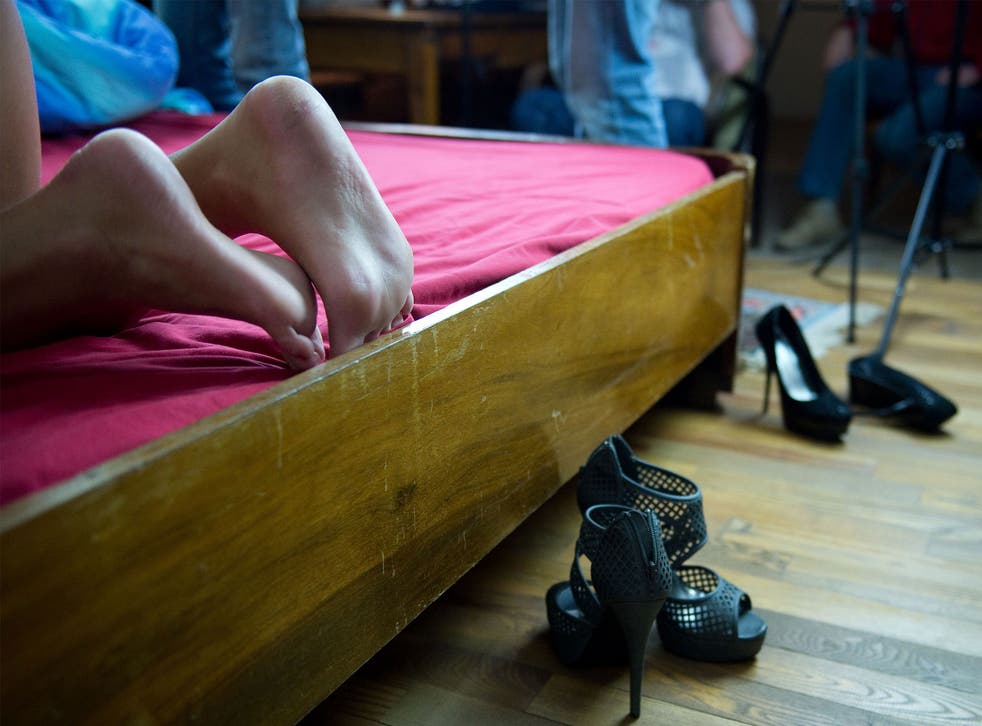 Pornhub data dumps never fail to deliver cringe worthy insights into the darkest depths of our smutty souls, but this year there is something singularly bleak about the statistics. Pornhub's annual Insights report reveals that in the UK 'British chav' has come in as the ninth most searched for term, with searches up 312 per cent over last year.
The unimaginative titles of these videos are all variations upon 'Stacy from Southend gets dirty' and involve women dressed in the symbolic calling cards of the working class, such as hooped earrings and sportswear, performing sexual acts that eroticise male aggression and female sexual subservience.
The theory that sexual fantasies are born from learned behaviours would indicate that there are cultural forces at work in British society that have led heterosexual men to link the sexual acquiescence of working class women with their own gratification.
What could it be that has led to this perverse trend…oh wait, the answer to that would be the past five years' worth of class warfare enacted by the Conservative party and their media allies which has systematically attacked working class women by stereotyping their sexual availability.
The idea popularised by Owen Jones is that the ruling elite have facilitated a culture of demonising working class communities through attacks on their lifestyle choices as a way to clear the path for the dismantling of the welfare state. The word 'chav' has become a proxy for this ideology.
We need to talk about porn
When applied to women the term implies promiscuity and early motherhood. In the public imagination these women are, at their worst, Jeremy Kyle fodder teen mothers who use their vaginas to jump council house waiting lists.
Love and sex news: in pictures

Show all 31
They are the women who have no control over their base impulses and use their sexuality to drain the state. At best they are the stars of reality TV shows such as Geordie Shore, in which they trade in their sexuality to gain celebrity and escape their class positions.
Even in a world shaped by feminist sexual liberation the UK carries with it deeply ingrained double standards. Middle class women explore their desires at university or play out career girl sexual fantasies in their late twenties, before settling down into middle class domestic bliss. On the other hand, working class women can't keep their knickers on and the rest of us have to pay the price in child benefits.
In TV shows like Made in Chelsea their sexual exploits are glamourised and when these women appear in lingerie shoots, they are 'sassy' and 'sultry'. In Britain it would seem that your sexual morality is not based upon your actions, but upon what brand of underwear you're peeling off. Primark thongs mark you as a slag, whereas Agent Provocateur panties mean you are sexually liberated.
In this context, it is no surprise that British men have begun to erotise sexual brutality toward 'chav' girls. These men pay their taxes so sexual gratification is the very least they deserve from these dole-scrounging, sexually immoral women.
'British chav' porn is just another act of violence, albeit cultural, on women who are already bearing the brunt of cuts to welfare, public sector jobs and legal aid have widened gender inequality and cuts to domestic violence services have put women's lives at risk.
Join our new commenting forum
Join thought-provoking conversations, follow other Independent readers and see their replies