Sadiq Khan never loses - and if he triumphs in London he could become Britain's first Muslim Prime Minister
It's easy now to pretend that Khan was always the favourite. But if you go back to the moment he beat Tessa Jowell, the feeling in Westminster was that Zac had the edge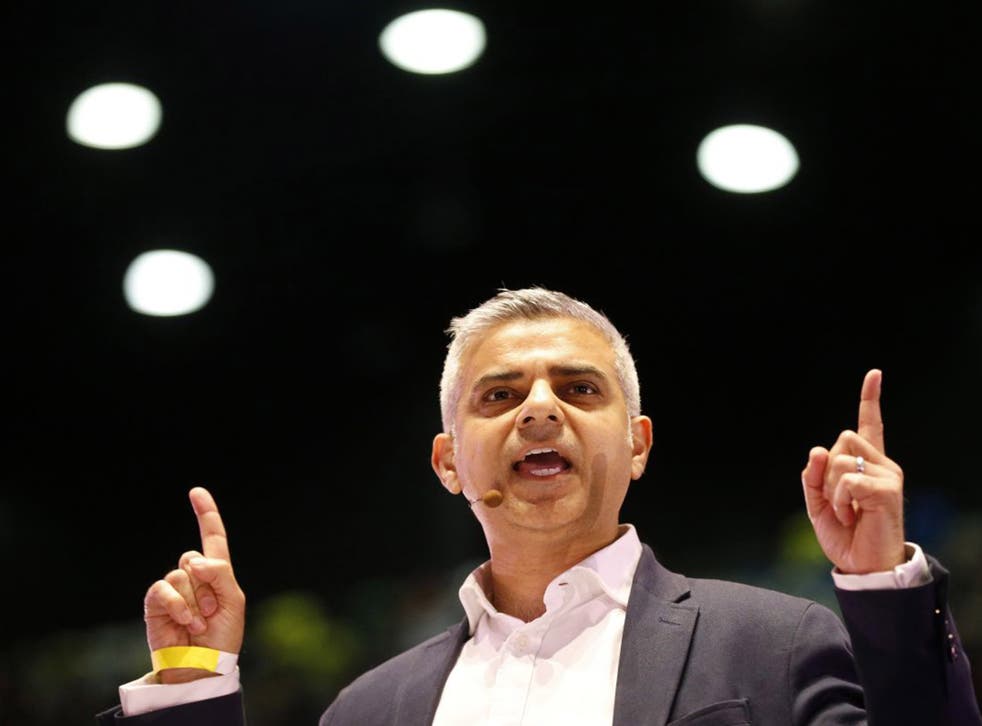 He never loses.
This, I promise, is not a "told you so" piece, because as you know I don't go in for those. But – and you knew there was a 'but' coming – last year I wrote a profile of Sadiq Khan for Politico Europe, in which I suggested that he was under-rated as a political talent, and pointed out that his stunning record made him possibly the most effective Labour figure of his generation.
It's looking that way now. Never mind the stuff about being the first Muslim to attend Cabinet, or the smart evocation of his lawyerly past in his pitch to be London's 'advocate'. Just look at the victories he has chalked up. Of his last four, at least three have been very much against the odds, and arguably all four.
David Miliband was favourite for the Labour leadership back in 2010. Then Ed Miliband appointed Sadiq as his campaign manager. The younger Miliband won.
At last year's General Election, Labour (and Ed Miliband) went down to a shock defeat – at least a shock to those of us who were such mugs that we believed the opinion pollsters. The party was hammered nationally, but in London it actually increased its control of the city, going up to 45 of 73 constituencies. Who was in charge of Labour's campaign in London? Sadiq.
Everyone expected Tessa Jowell to be the Labour candidate for Mayor. She was the Establishment choice, with formidable connections, experience, and talent. Sadiq defeated her.
It's easy now, given his poll lead against Zac Goldsmith, to pretend that he was always the favourite, given London's leftish leanings. But if you go back to the moment he beat Tessa, I can assure you that the feeling in Westminster was that Zac just about had the edge. After all, he had the might of the Conservative Party behind him.
Alas for him, Sadiq is a proven winner. This is why one of his closest aides told me, for that profile, "He never loses".
Mayoral candidate Sadiq Khan
Sadiq hasn't won yet. Polls – as all of us in this game should never forget – offer unreliable snapshots, not reliable forecasts. But if he does win, you have to grant that he has notched up another hugely impressive victory in a party that has re-acquainted itself with the habit of losing.
It's often argued that the Mayor of London is the next Prime Minister. Of Boris Johnson this can be said with increasing confidence, given the chances of Britain leaving the EU are growing. Might it also one day – one day soon – be said of Sadiq?
Isn't it eminently possible to imagine a scenario where Labour, ripped asunder by an insoluble civil war, turn after a thumping General Election defeat under Comrade Corbyn in 2020 to their one proven winner?
It is, in which case Sadiq might not be noted by posterity simply for his becoming the first Muslim Mayor of a big Western city. In the coming years expect to read profiles aplenty, some of them written by me, about the man who could be Britain's first Muslim Prime Minister.
Register for free to continue reading
Registration is a free and easy way to support our truly independent journalism
By registering, you will also enjoy limited access to Premium articles, exclusive newsletters, commenting, and virtual events with our leading journalists
Already have an account? sign in
Register for free to continue reading
Registration is a free and easy way to support our truly independent journalism
By registering, you will also enjoy limited access to Premium articles, exclusive newsletters, commenting, and virtual events with our leading journalists
Already have an account? sign in
Join our new commenting forum
Join thought-provoking conversations, follow other Independent readers and see their replies