Sexual consent classes at universities are not 'patronising' – this is not a simple 'yes' or 'no' issue
It's a strange thing that individuals exist who genuinely believe consent workshops to be 'patronising' – the reality is far from this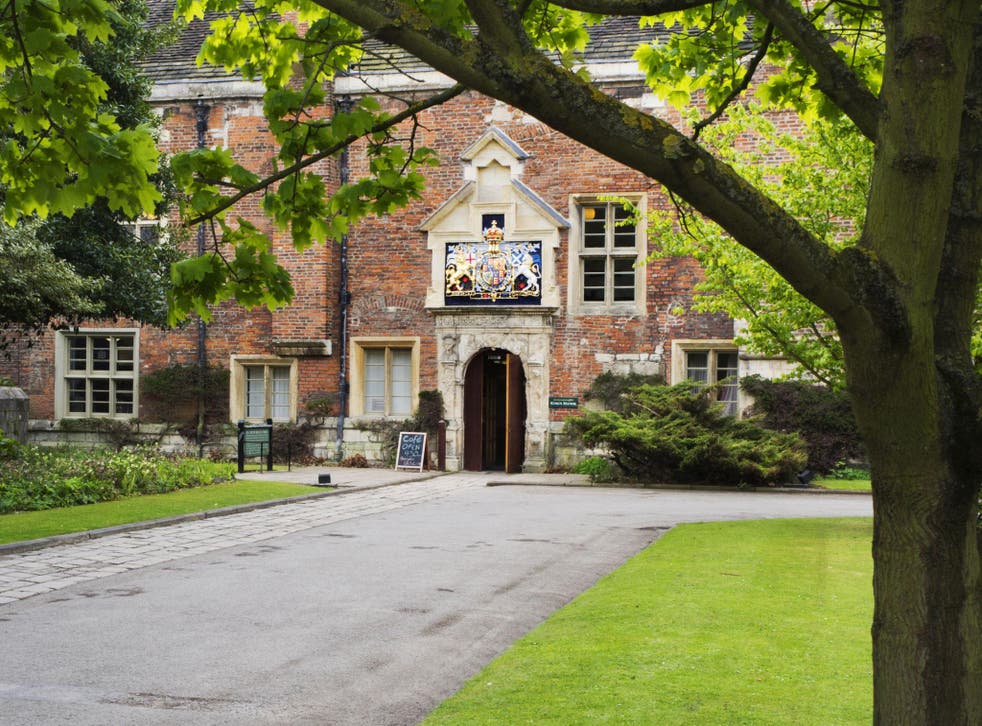 It's a grey Thursday morning, I've just finished a meeting about reviewing NUS' out-dated harassment guidance when I receive word about an alleged "walk out" of a consent talk at York University.
Understandably, I begin to panic. I pick up my phone, and instantly message one the two elected Women's Officers at York University Students' Union to find how this situation could possibly have arisen. Mia Chaudhuri-Julyan, responds almost immediately, "Hey! So basically there was no walk out – it's a mistake!" "Oh thank god." I respond. "So why on earth is there a headline in the Daily Mail stating otherwise". She assures me that there was no co-ordinated protest by the student body. Rather, a technical delay between the end of the fire safety section and the start of the consent section meant that students, naturally, grew impatient and left – after all, the talks weren't mandatory.
Incidentally, a third-year student happened to be leafleting outside Central Hall at that very moment in time – urging freshers to boycott the workshops as he deemed them "patronising". According to the media, however, a purely innocent decision by students was deemed a "walk out" co-ordinated by a third-year mastermind and his impeccable leaflets.
To clarify, there were four consent workshops in total. The second, third and fourth talk ran smoothly. No technical issues this time. Fewer than five people left in total – this, in spite of the third-year student leafleting all day.
It's a strange thing that individuals exist who genuinely believe consent workshops to be "patronising" and reduce consent classes into "lessons on how to say yes or no". The reality is far from this. Instead, consent sessions work to debunk myths surrounding rape, deconstruct the impact of hyper-masculinity on all genders, and push students not to shame peers for their sexual preferences or sexual activity.
It doesn't take much research to realise that the quality Sex and Relationship Education in the UK is seriously lacking. Consent and mutual respect is rarely addressed in schools, the unrealistic depiction of sex in pornography is barely touched upon, and in many cases, LGBTQ+ issues are never discussed. More than four in five young people (85 per cent), for example, are never even taught about same-sex relationships.
Consequently, students' unions are frequently brought into bridge this gap – often, under the heading of "consent workshops". Universities and students' union have a duty of care towards their students, do they not? Thus, it only makes sense for them to run workshops that will educate their students about matters of consent and the support services available to them – especially when most students lack basic understanding of university protocol in instances of rape and sexual violence.
Furthermore, the idea that consent workshops propagate the belief that "all women are potential victims and all men rapists" is deeply troubling and seriously lacking in any nuance. For one, it fails to take into account that anyone can be a survivor or a perpetrator of sexual violence (though, women do make up a disproportionate number of survivors).
Indeed, if consent were a simple case of men versus women, male survivors would not exist; Oxford University Students' Union would not have elected a male and female co-chair to lead an anti-harassment campaign entitled "It Happens Here"; and I wouldn't have spent my time at university campaigning for all freshers to receive consent training at my university – just men.
Since being elected into my position three months ago, I have been present at student events where male on male rape has occurred. I have had to develop strategies to prevent individual universities from naming entire buildings and rooms after lecturers who have resigned in the midst of numerous rape allegations. I have had to share spaces with abusers who have unapologetically boasted about not being held to account after assaulting a peer. I have had to reach out to FemSocs around the country to alert them of returning guest lecturers who have been accused of rape by former students. And I have been brought in last minute to provide comments when universities have failed to suspend senior lecturers convicted of beating former students.
It is time that we confronted the prevalence of sexual abuse and violence within university campuses, and the UK as a whole. We cannot continue to be blind to this truth and argue that consent talks are not needed because "they are patronising" and challenge our knowledge of how to navigate sex and relationships.
The reality is that a rape will be recorded every day in a UK school. One in seven women will experience serious sexual assault during their time at university. One in seven men and more than a half of women students (54 per cent) will experience unwanted touching, groping or sexual comments about their bodies.
No one is saying that consent workshops are the solution to combatting sexual assault and rape on and off campus. Indeed, if that were the case, I would not have spent the last months working with Universities UK to update the outdated Zellick guidelines. Additionally, I would not be in the process of developing bystander intervention workshops for students and staff. And I most certainly would not be spending the entirety of this month touring universities to develop strategies specific to their local context. Instead, what I am insisting is that consent workshops are a first step to addressing the issue at hand.
Hareem Ghani is a Women's Officer at the NUS
Join our new commenting forum
Join thought-provoking conversations, follow other Independent readers and see their replies