After years of dealing with Putin, there's no better man to negotiate Brexit than Sir Tim Barrow
Barrow comes from years of having to tell London that Putin is not for moving. He will in due course have to convey similar messages to London that the EU heads of government will not shift from their core principles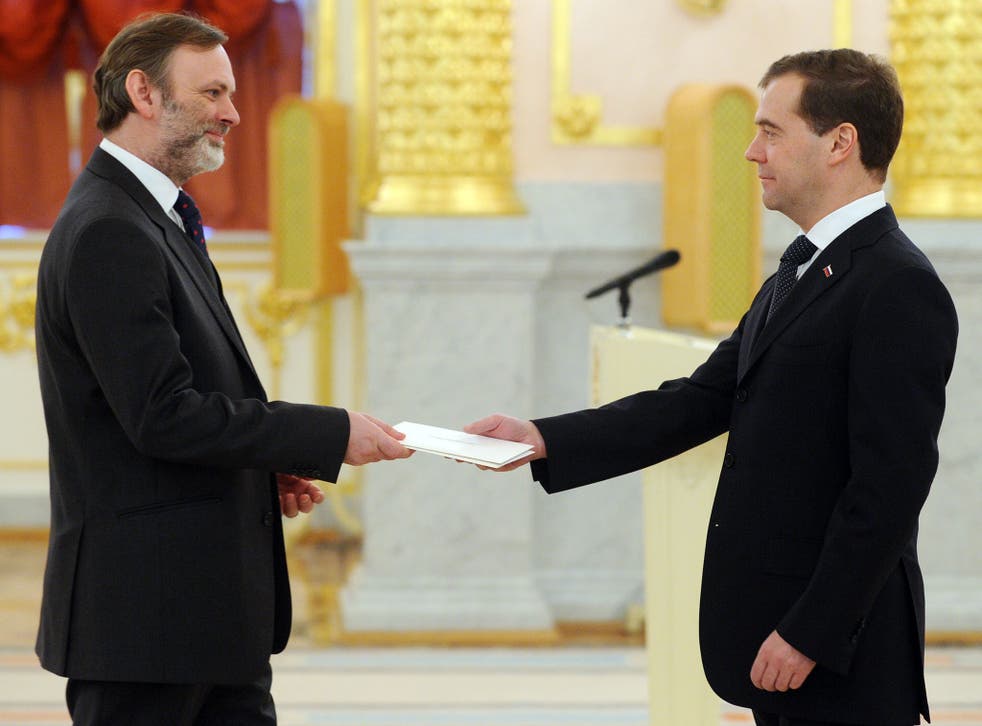 One of the favourite clichés of the anti-Europeans is that the European Union shares characteristics with the Soviet Union – bureaucratic, undemocratic, secretive and economically sluggish. Good news then, that Prime Minister Theresa May has appointed Sir Tim Barrow, former ambassador to Russia and the Ukraine, as the diplomat who will steer Britain through the first round of Brexit negotiations.
Barrow's appointment is a major win for the Foreign and Commonwealth Office (FCO) as he is a consummate insider. He has worked on EU affairs under Tony Blair and knows Brussels well.
He also served as HM Ambassador to the Ukraine from 2006 to 2008 and Russia between 2011 and 2015, dealing with both President Vladimir Putin and the Ukraine conflict. He is a defence and security expert, which is not a priority at this stage in the Brexit saga, but could come in handy if Donald Trump carries out his promises about cosying up to Putin and downgrading Nato and the EuroAtlantic links that have been in place since 1945.
While his predecessor, Sir Ivan Rogers, represented the hard free market neoliberal austerity approach to Europe of the Treasury, now there is a pro-EU FCO professional in charge in Brussels. The pro-Brexit politicians and commentators who have been crowing that they got Roger's scalp should think again.
Barrow will know that the main player on the chess board is Germany, not Britain. Nothing serious will happen in the Article 50 negotiations until Angela Merkel is confirmed as Chancellor in September. She, like everyone in other EU capitals, repeats until blue in the cheeks that the four EU freedoms of movement – of capital, goods, people and services – are not up for negotiation.
Brexit Concerns

Show all 26
Barrow will understand that the UK cannot find major British politicians who will spell out the uncomfortable truth that we cannot stay in the single market and simultaneously tell European citizens to start applying for visas and work permits. However, his strength is that he is used to dealing with a Putin who is immovable, and understands the realpolitik of modern power. Barrow comes from years of having to tell London that Putin is not for moving on Syria or Gazprom or the occupation of Crimea. He will in due course have to convey similar messages to London that the EU heads of government will be polite but will not shift from their core principles.
However, he is helpless until he gets orders from No 10 on what he is required to do. Anyone who knows or has worked with the gently spoken yet sharp diplomat will be glad at this appointment. But until May gets a grip on policy and starts being a prime minister who leads he will be in no better a position than his predecessor.
Denis MacShane is the former Minister of Europe and author of Brexit: How Britain Left Europe, published by IB Tauris
Join our new commenting forum
Join thought-provoking conversations, follow other Independent readers and see their replies