So Jeremy Corbyn, what made you appoint Seumas Milne, an apologist for murderous dictators?
I have spent my life in conflict zones, and seen the suffering and destruction that Labour's new executive director of communications has tried to deny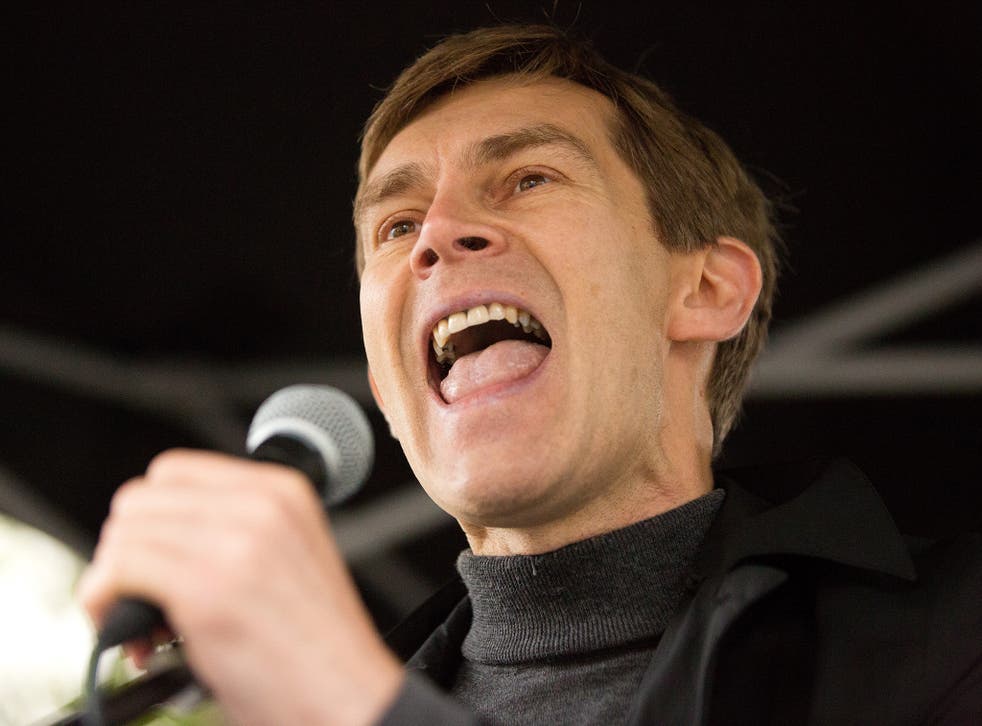 I'm told the new politics is based on honesty. So fine, here's an honest question for Jeremy Corbyn.
How could you? How bloody could you? How could you appoint Seumas Milne to be your voice, your eyes, your hands? How could you think that not enough, and by appointing him Labour's Director of Strategy, outsource your thinking to him too?
Mr Corbyn, you say that you want to listen to us, the people; and then you pick Seumas Milne – the one journalist who always knows better than the people who were there.
You pick a man who never heard an opinion that he didn't filter; a truth that he didn't dismiss as an orthodoxy, or a story of pain on which he didn't have superior information.
As a columnist, Seumus Milne likes to write about foreign affairs. Mr Corbyn, over the last months and in truth, years, I have tried to meet with you, or with your advisors time and time again.
Because I too like to write about foreign affairs.
As you take up your heavy responsibilities, I wanted to tell you what I know.
Mr Corbyn, I have spent my life in conflict zones. Prior to becoming a Labour PPC I worked in Somalia, in Sudan, in Libya, in Algeria, in Lebanon when the Israelis were shelling the passes, in Yemen, in Iraq, in Georgia, in Azerbaijan and in the DRC.
I worked in Syria, only there really is no Syria now, only the wreckage, and the hungry, and when the winter cold bites, the dead. Oh, and the barrel bombs. I would say the sarin — but your new advisor knows better.
I worked as part of international investigations, collecting evidence while the people around me collapsed from hunger.
I have seen a two year old dying, because all the frantic love and desperation of his mother, two aunts and grandmother could not make the medicines affordable.
I have seen clinics in refugee camps where patients cry with pain, and there is no-one to bring pain medication, and no-one to pay for it, and anyway, no pain medication to bring.
I've seen a bit bloody more than Mr Winchester-and-Balliol Milne.
And yet, it is Seumas Milne who is the expert on foreign affairs. And although, somehow, his is always the foreign affairs of dictators misjudged, and chemical weapons unused  —  of pure ideology and never people  —  it is on the basis of that knowledge that you have promoted him, Mr Corbyn.
It is Seumas Milne's knowledge of the world that befits him to be the voice of all those good, decent, careful Labour folk I love.
So let's look at some of the things that Seumas Milne knows.
He knows that the West shouldn't "demonise" Putin — while Russian jets are scrambled by Assad, and responsibility for six of every seven deaths in Syria lies with Assad's Russian-backed regime.
He knows that Assad had no "rational motivation" for the worst chemical attacks since the Iran-Iraq war, and so that they probably didn't take place.
He knows that the Iraqis who worked with the US in Iraq were "quislings", and that the right of it was with the "armed resistance".
He knows that Lee Rigby fought in Afghanistan, and so that his murder "wasn't terrorism in the normal sense".
These are the truths that only Seumas Milne upholds.
Mr Corbyn, these are the truths that you have bought into. These are the stocks that the leader of the Labour Party has seen, and shouted, "buy!"
We are ashamed in front of the world.
The decision to appoint Seumas Milne devalues everything that Labour stands for, and everything that Labour is. It is morally and ethically wrong.
Seumas Milne might act for you, Mr Corbyn. He might speak for you.
He does not speak for me.
This article has been republished with the kind permission of the author. To read the original go to: http://bit.ly/1kpPeBM
Join our new commenting forum
Join thought-provoking conversations, follow other Independent readers and see their replies