So long, BBC sport – you're dying a suicide by smugness
Blinding itself to the mounting evidence of  its decline, the BBC never questioned its divine right to rule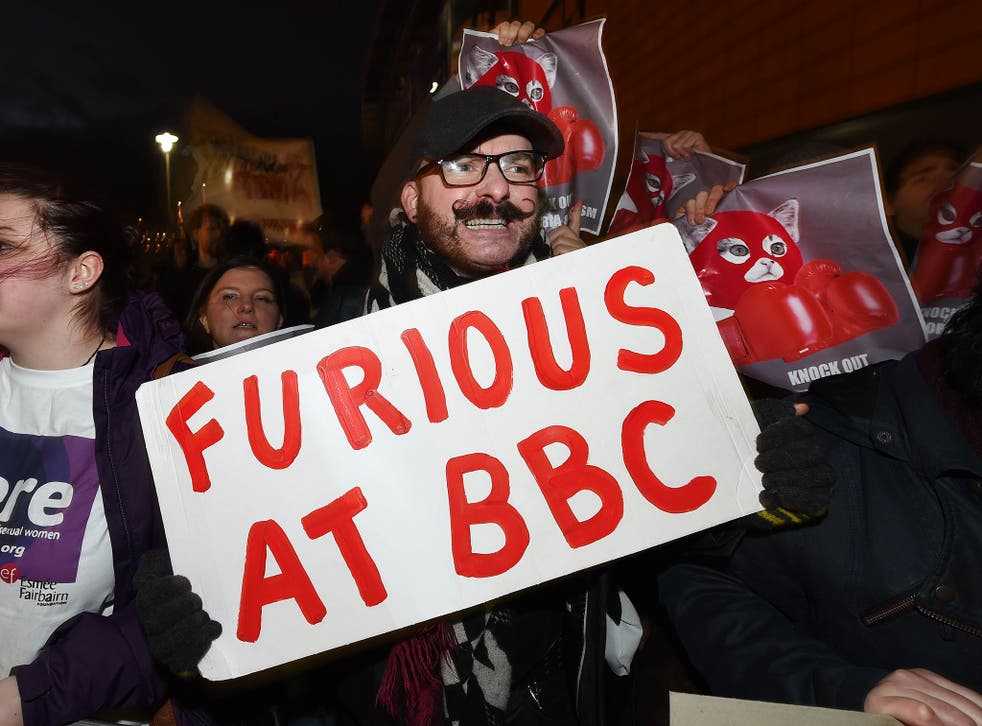 It is at this exact point in the calendar, regular as clockwork, that the impish voice in my head adapts a fabled quote from Enver Hoxha. You may know that Jeremy Corbyn is another fan of the dictum after he was grassed up to the media for amusing a Labour Christmas party with the Albanian dictator's words. "This year will be harder than last year," the Cheerful Charlie Chester of tyranny told the people in his New Year message of 1967. "On the other hand, it will be easier than next year."
My bespoke version of his bracing pep talk runs as follows: while next week will be worse than this week (which is hateful enough, thanking you, what with the contrived jollity and 90 minute queues to exit car parks), infinitely worse will be the first weeks of next year.
Festive greetings and all that, cherished reader, but you'll no more find the bleak midwinter pill sugared here than in Tirana back in '67. Early January is when the godfearing take to shuffling around in the dressing gown in search of the sad lamp or hemlock, wondering the point to anything might possibly be.
Whatever gets you through the mire, my solitary new year salvation these past 35 years has been the BBC darts. Long ago, in the era of Jocky Wilson, Eric Bristow, John Lowe, and the imaginatively nicknamed "Big" Cliff Lazarenko, this was a thing of splendour. For at least half of those years, however, since the best arrowsmen and commentator defected to the PDC rival currently shown on Sky Sports, it has been the most mesmerisingly dreadful event known to global sport.
While known for brevity as the BDO World Darts Championship, its full title is the World Championship For Men Who Try Their Best, Bless Their Bones, But Happen Not To Be Terribly Good At Darts. And therein lies its charm. Watching the fourth seed miss 11 attempts at double 16, it becomes plain that someone who never before stood on an oche in his life could expect, after six hours' practise, to reach the quarter finals. At the very least. In Frimley Green, Surrey, we find sport truly democratised.
Yet now it seems the BBC may be forced by budgetary pressures to ditch the only new year consolation for philistine dunces such as me. For the moment, this is just a poisonous rumour. But given the disintegration of BBC sport, it is all too credible.
What was confirmed as fact this week is that the Beeb is abandoning its Formula One coverage three years ahead of schedule. Earlier this year it lost the rights to golf's Open to Sky, and the recent rugby world cup was exclusively ITV's. The Beeb is devoid of Test cricket and horse racing, and in 2022 exclusive rights to the Olympics go to Eurosport. How long before the last jewels in its crown, the Fifa World Cup and Wimbledon, go the same way? And would anyone care if they did?
The not especially strange death of BBC sport is the usual fallen empire story of suicide by smugness. Having had the field almost to itself for so long, with sporadic and generally inadequate competition only from ITV, it was content to rest on its laurels when first Sky, and latterly Eurosport and BT, emerged as rivals. Blinding itself to the mounting evidence of its decline, it never questioned its divine right to rule.
It allowed its golf coverage to degenerate into a gentlemen-only club in which pinhead disciples pay obeisance to Peter Alliss, the Socrates of the snug, whose self-appointed role is to deter anyone under 50 and or who doesn't wear string backed driving gloves from applying for membership. With football, it chose long ago to pander to a natural commercial channel audience over focusing on excellence. In 2002, I asked its head of football why he wasn't sending Barry Davies – by light years its finest commentator – to the World Cup. "Too Oxbridge," he said.
Each Wimbledon, despite seconding the outstanding tennis commentator Simon Reed (Oliver's brother, though commendably sober) from Eurosport, the BBC gives the men's final to the egregious Andrew Castle, presumably because as a pro he once nearly took a set off the world ranked 943 from Burkina Faso.
Before it retired from horse racing, BBC coverage revolved around Willie Carson giggling like a demented castrato elf on a soap box beside Clare Balding. Channel 4, to which Balders repaired, had been creaming it for years, but the Beeb appeared not to notice. The one sport at which it still genuinely excels is snooker, not least because of another superb female presenter in Hazel Irvine, although that too may apparently be jettisoned.
Of course the BBC is entitled to blame the government for cutting its funding to pleasure Rupert Murdoch, the effective owner of Sky Sports, with whom we learn George Osborne had a cosy pow-wow a few days before the budget cut was announced. This blatant repayment for Murdoch's political support is one of various abundant disgraces the Conservatives feel emboldened to prosecute in the absence of any effective oppositive or adequate media oversight.
But if it wants to identify the primary assassin of BBC sport, it need only look into a mirror. The self-congratulatory smugness evident in Sunday's interminable Sports Personality of the Year has so diminished the quality of its output that the public no longer cares about the loss of events and entire sports – and in a fight such as this, public support is the sole defence against a brutally unscrupulous government.
A friend reports putting his concerns about the Corporation's wider future to an executive. "Don't worry, the BBC will always be all right," he was reassured. "People love the BBC." Mmmm, and didn't that attitude work spiffingly for the Labour Party in Scotland? People used to love BBC sport. Now, all one can do is pray that the last event standing will be the Hemlock Season festival of darting mediocrity from Frimley Green.
Join our new commenting forum
Join thought-provoking conversations, follow other Independent readers and see their replies