South Africa is a failed state under Zuma the illiterate clansman
ANC supporters believe comrades are entitled to plum jobs; they look to Zuma to reward them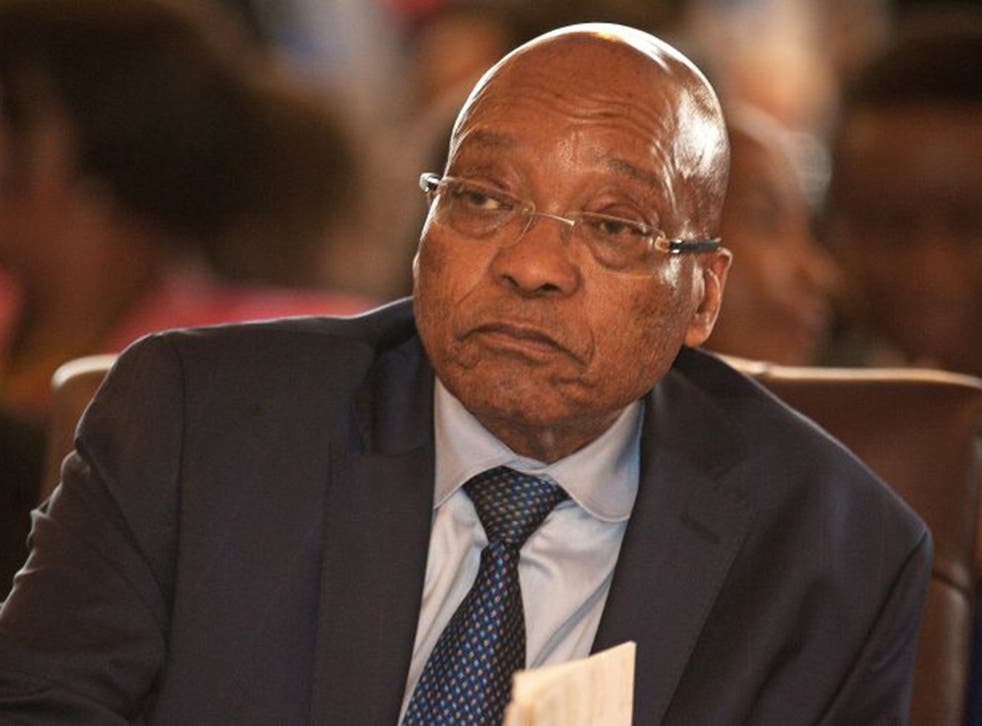 In the space of a very short time, President Jacob Zuma has sacked his finance minister, Nhlanhla Nene, appointed another, David van Rooyen, and changed his mind under pressure, reinstating an earlier incumbent, Pravin Gordhan. That's three finance ministers in a few days.
Van Rooyen's credentials for the job, it emerges, were pretty scanty. He was the mayor of an obscure small town, and held some sort of financial degree. He is not even on the long list of the ANC's national executive committee, which suggests there was a degree of panic. Now chaos is all around.
There are many theories suggesting why Zuma has handled this whole affair so ineptly. One is that he needed to appease his alleged lover who had been ignored by Nene. Nene, who was widely respected for his financial acumen and discipline, was also reluctant to accept that his ministry's job was to provide cash on demand for ANC members. He made enemies by refusing to issue first-class tickets to Zuma's staff. He also refused to sanction a new private jet for Zuma. South African Airways has been described as a pantomime. Nene is now out of a job. Interest rates on loans have shot up to 10 per cent and the rand has fallen.
South Africa is a G20 country, but its administration is in tatters; contempt for the excellent constitution is widespread and understanding of the importance of the rule of law is minimal. Both Thabo Mbeki and Jacob Zuma flouted the constitution when it suited them.
At the same time ANC supporters still believe that comrades are entitled to plum jobs; they look to their patron, Zuma, in his mansion in Zululand to reward them. His administration has been described as a regime of patronage and looting.
And in this sorry story you can see exactly what has gone wrong for South Africa. Frederik van Zyl Slabbert, sadly deceased, was a towering figure in South African politics; he told me soon after the first elections that the problem was that although there were not nearly enough qualified people to fill the necessary posts, ANC members were given these jobs regardless. The argument was that the Nationalist government had stifled education. But Mandela was released more than 20 years ago.
I was full of hope and went with Nadine Gordimer to her first ever vote. It was a joyous occasion; the Rainbow Nation was upon us. But how chronically corrupt and incompetent the ANC has proved to be in the past two decades.
A march on cities, gathering in the past few days, is demanding that Zuma be recalled to explain his actions. The ANC says that there is no need. It is suggested by some that the ANC is under terminal pressure and that the voters will speak, but I can't see the ANC collapsing. Its most important role in the eyes of its supporters is to provide them with well-paid jobs, regardless of their suitability.
Not far from the parliament building in Cape Town is a lavish town house for the President – but Zuma avoids Cape Town, and prefers to stay in his private estate, Nkandla, in KwaZulu-Natal. Millions have been spent on it under the guise of security measures and guesthouses for dignitaries.
The contrast between the lives of the people in that area and the Zuma clan is an indictment in itself. "The merry band of ANC plunderers", as one journalist recently described them, has apparently no sense whatever that the coffers are not at their disposal as they continue to press their demands as of right.
In effect, Zuma has reinvented himself as a Zulu chief with 21 children. He is pitifully close to being illiterate. To mention it is not a question of deriding him because of that, but a question of how South Africa is supposed to carry on in a world of corruption and entitlement and ignorance.
Recently Zuma gave a disjointed speech about slavery and white people in which he named Mugabe as an African hero. This is an extract, sharing his rambling views of his nation's past: "If you were in South Africa and you were able to be educated a very little – Standard 6 – you were then a better African and exempted from the laws that governed the natives and given a different identity that gave you some little privileges."
He went on to say: "I am not a businessman or a professor, but I am rebelling against [the idea that] what determines the value of a commodity is the law of supply and demand. I am against that definition. The value of a commodity is the labour time taken in production of that commodity. That's what determines the value of a commodity." That, as others have rightly pointed out, is the labour theory of value that was dropped by Marxist economists in about 1960.
Zuma goes on to address his visitors: "Africa is big, very big. This continent is the biggest in the world," he says. "It is not even separated by a river. Rivers that flow through the continent, they don't cut it into a half, or a quarter.
"All continents put together will fit into Africa… Africa is the cradle of humankind, and also – some say – the cradle of civilisation. Recently I got to know that one of the contributors in the bible, Paul, is an African born in Sudan," bleats the President. "Many stories that because of our history we are not told."
Goodbye Rainbow Nation. Hello failed state.
Justin Cartwright is an award-winning South African-born British novelist.
Join our new commenting forum
Join thought-provoking conversations, follow other Independent readers and see their replies