Splash is the latest film to get an uninspiring gender swap – and for some reason, feminists are supposed to be happy about it
Many people have been celebrating the gender swap as some kind of feminist victory… but why? Because of the casting of a white, straight cis male in a role that was originally held by a woman? Hooray! Raise the roof. Hollywood, give yourself a slap on the back for this giant step for women-kind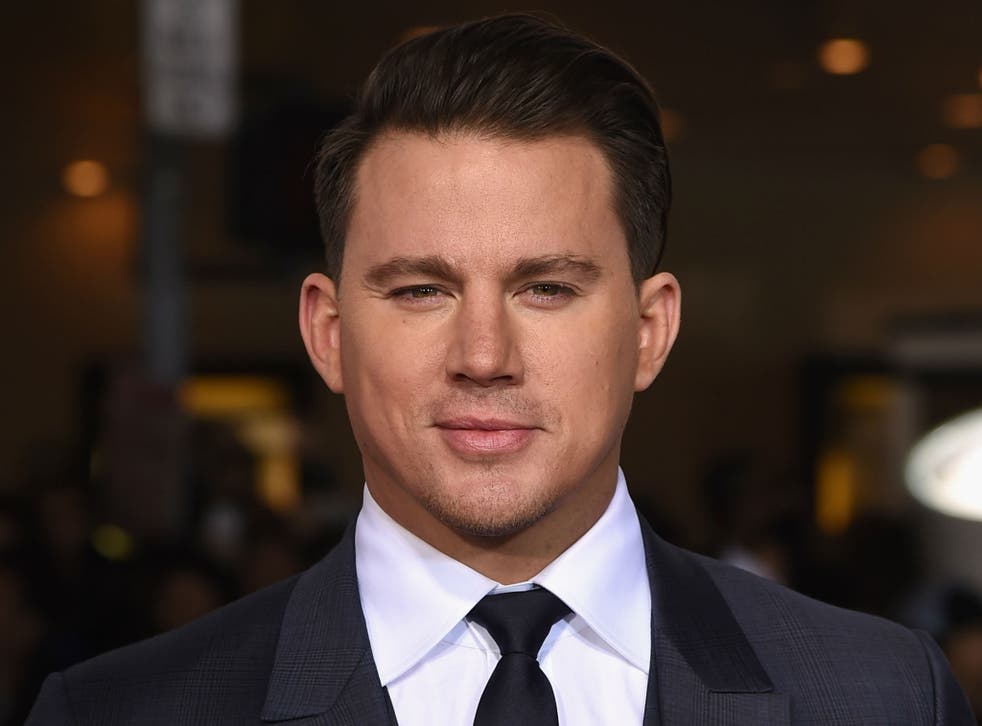 This article contains spoilers for the movie Splash
Apparently Hollywood has never heard of the term "If it ain't broke, don't fix it'.
Or if it has, it's promptly printed it out, framed it, taken a hammer and smashed it to pieces.
The announcement that Splash – the Eighties film starring Tom Hanks and Daryl Hannah – is set for a reboot with Channing Tatum starring as the now-merman has been met with considerable excitement.
For those who have yet to see the film, Splash is about a man, Allen Bauer (Hanks) who falls in love with the mermaid (Daryl Hannah) who rescued him when he was a boy. Their relationship is hampered somewhat by the fact that the mermaid (who later names herself Madison) has to return to the sea after just a few short days, and also by the deranged scientist determined to prove that merpeople are real by throwing buckets of water at her.
It's got just about every great cliché you could want in an Eighties movie: the cheesy soundtrack, brilliant costumes, slow motion shots, slapstick comedy and a wonderful turn from the late John Candy as Allen's sleazy older brother.
One of the things I love most about Splash is that Allen is predominantly the one who needs rescuing. Sure, Madison is a bit shaky when she first steps onto dry land, but then she learns English in what… eight hours? Meanwhile Allen has enough trouble stringing a single sentence together, not to mention the fact that he starts drowning the moment he dips his toe in the water. And at the end, he sacrifices the life he knows to be with her, not the other way round.
Since the announcement, many people have been celebrating the gender swap on social media – particularly Tatum's casting as a merman – as some kind of feminist victory… but why? Because of the casting of a white, straight cis male in a role that was originally held by a woman? Hooray! Raise the roof. Hollywood, give yourself a slap on the back for this giant step for women-kind. Just how much are you paying Jillian Bell (set to play the character formerly played by Hanks) compared to Channing Tatum again?
Gender swapping is fast becoming a fail-safe way for Hollywood to shut up anyone who kicks off about equality without actually having to write anything new: Cinderella, Beauty and the Beast, Sleeping Beauty, 101 Dalmatians, Ghostbusters… all these films have either been made or are in the works and all of them have some kind of "feminist twist". That's some bizarre way to make up for your past discrepancies in gender inequality.
Here's a radical idea. How about the film industry creates some brand new roles? An original story?
Live action remakes of animated films

Show all 9
Zootopia recently smashed a bunch of box office records with a diverse voice cast and themes of prejudice and stereotypes. Ditto Bridesmaids, the comedy written by Annie Mumulo and Kristin Wiig: critically acclaimed and a massive financial hit.
Yet reboots are happening to the point where there surely must be an official title for the poor sod who has to trawl through Disney's back catalogue searching for something that hasn't been dusted off at least once.
And more and more, the idea seems to be that if the studio can somehow convince people that this time round it's better it has a "strong female character" as the lead, then it can forget the fact that originality is dying a slow, painful death right there on the silver screen.
Gender swaps might be a temporary fix for Hollywood's chronic lack of ideas, but audiences are getting restless: the general response to a new reboot announcement is often: "Oh God, not another one" as opposed to, "Yes! They're remaking my favourite childhood film even though there wasn't really anything wrong with the original!"
It's about as predictable - and boring - as "and they lived happily ever after".
Join our new commenting forum
Join thought-provoking conversations, follow other Independent readers and see their replies