If Theresa May wants to call an end to the Cameron era, the honours list is a good place to start
Reforming party funding, the Lords and the honours system would help achieve the new Prime Minister achieve her goal of a country that 'works for everyone' rather than the privileged few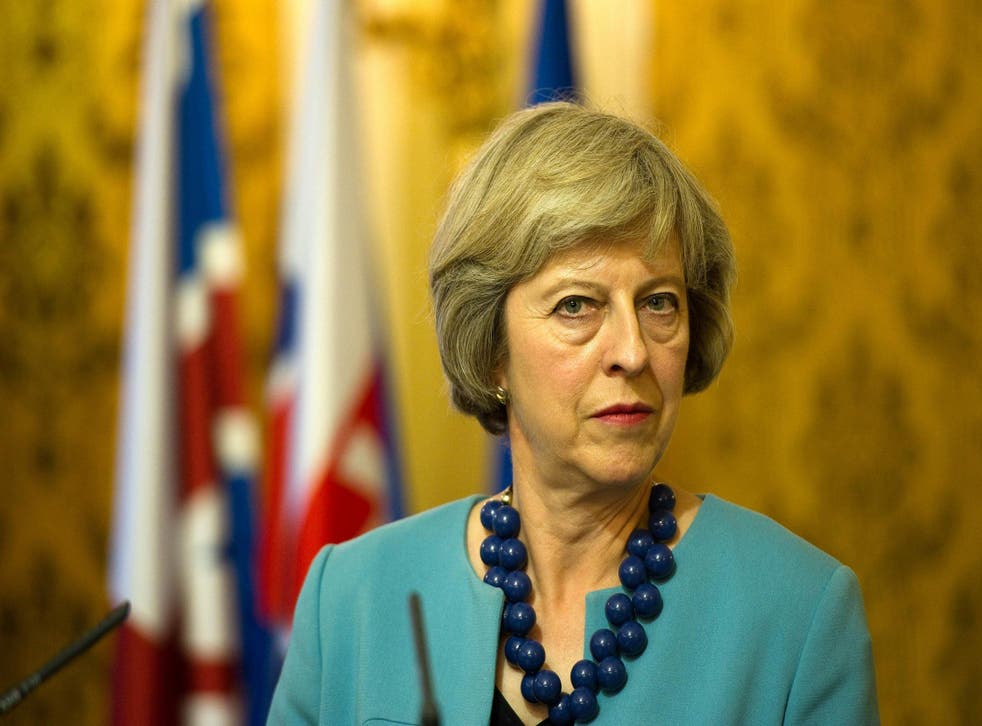 Tony Blair promised to be whiter than white, but was destabilised by the "cash for honours" affair. Gordon Brown promised an end to spin and sleaze, but was engulfed by the MPs' expenses scandal.
When he was the future, David Cameron promised "cleaner politics" and "greater openness, probity and accountability in the institutions that regulate and control our lives." He said: "We need to restore trust ad tackle the public's underlying cynicism." Now Cameron is the past – and has bowed out with a resignation honours list that has surely increased that cynicism.
True, he is not the first outgoing prime minister to be accused of cronyism, or even the worst offender. Harold Wilson's infamous "lavender list" in 1976 included one businessman who went to prison and another who killed himself while under investigation for fraud.
The voters were more deferential towards politicians then. Today, they rightly expect higher standards and Cameron has departed with a shrug of the shoulders that says, 'it's someone else's problem now'.
He has deepened a crisis that caused his own premature downfall: a desire to kick the elite was surely a big factor in the EU referendum result.
If Cameron had really wanted to clean up politics, he would have kept his manifesto promises to reform the House of Lords and the way our parties are funded. For me, the most controversial part of his valedictory list was not the OBEs, MBEs or CBEs for his spin doctors or even his wife's stylist. It was rewarding Tory donors with honours or, more seriously, peerages and the right to make the laws of the land.
It's usually a good rule to follow the money, and that is the common thread running through the problems with our political system. As the Committee on Standards in Public Life said in a report on Thursday, the "reliance on mega-donors" raises questions of "alleged rewards for these donors in the form of peerages and other public honours, privileged access, and of influence on policy". It added that major donors are a "lazy short-cut for party leaders", who can devote less time and energy to generating members and supporters.
The watchdog's 2011 blueprint for sensible reform gathers dust on Whitehall shelves. It called for an extra £23m a year of public funding for parties and a £10,000 cap on individual donations to take "big money" out of politics.
The Coalition Government should have been a reforming moment: the Liberal Democrats were keen on constitutional change and we had a modernising Tory leader. But the opportunity was missed because the Tories preferred to play the old politics against Labour.
The 6 most important issues Theresa May needs to address

Show all 6
The Coalition Agreement backed "a wholly or mainly elected Upper Chamber" but Cameron gave the nod to Tory backbench opponents of the plan to sabotage it. In retaliation, the Lib Dems scuppered changes to parliamentary constituency boundaries. Amid the dispute, party funding reform fell by the wayside.
In his revealing book, Coalition, the former Lib Dem minister David Laws lifted the lid on the Tories' approach: George Osborne offered the Lib Dems some limited state funding, but declared that "the Conservative Party is not going to sign up to caps on donations. We are getting millions of pounds from our big donors, and David [Cameron] and I are not going to put that at risk for ever. Why should we? But I really think we should do something on third-party donations for the unions and others that would screw Labour and force Ed Miliband into defending Labour's union links."
If Theresa May really wants to draw a line under the Cameron era, his honours list has handed her a golden opportunity. Reforming party funding, the Lords and the honours system would help achieve her goal of a country that "works for everyone" rather than the "privileged few".
Of course, there is never going to be a good time to give taxpayers' money to political parties. But matching pound-for-pound funding could encourage parties to seek a large number of small donations instead – much easier to achieve in the digital age.
Jeremy Corbyn slams David Cameron's honours list
Under Jeremy Corbyn, Labour has doubled its membership and signing up 180,000 people as registered supporters last month raised £4.5m for Labour's coffers. But the row over Corbyn's nomination of Shami Chakrabarti for a peerage shows that Labour is still part of the rotten system.
May could ensure that all honours are taken out of the hands of politicians and the nominations system refreshed. More entrepreneurs should be rewarded, to recognise their vital role in the post-Brexit world; they have received only about one per cent of honours in the past 10 years.
May has plenty of other problems on her plate, not least the state of the economy and defining what Brexit means. Under the pressure of events, she might be tempted to let sleeping dogs lie. The way that May's Downing Street rushed out Cameron's list 24 hours earlier than expected to bury it on a busy news day smacked of the old politics.
However, the new Prime Minister might surprise us. I am told that May regards Cameron's list as "distasteful", that she places great importance on the role of peers, and so will think hard about future appointments.
So we might just move on from Tony's cronies and Dave's mates to May's meritocrats. About time, too.
Join our new commenting forum
Join thought-provoking conversations, follow other Independent readers and see their replies