These are the six urgent steps the government has to take now for the good of our environment
Unless the UK makes key policy changes, our efforts at the Paris climate change talks will have been in vain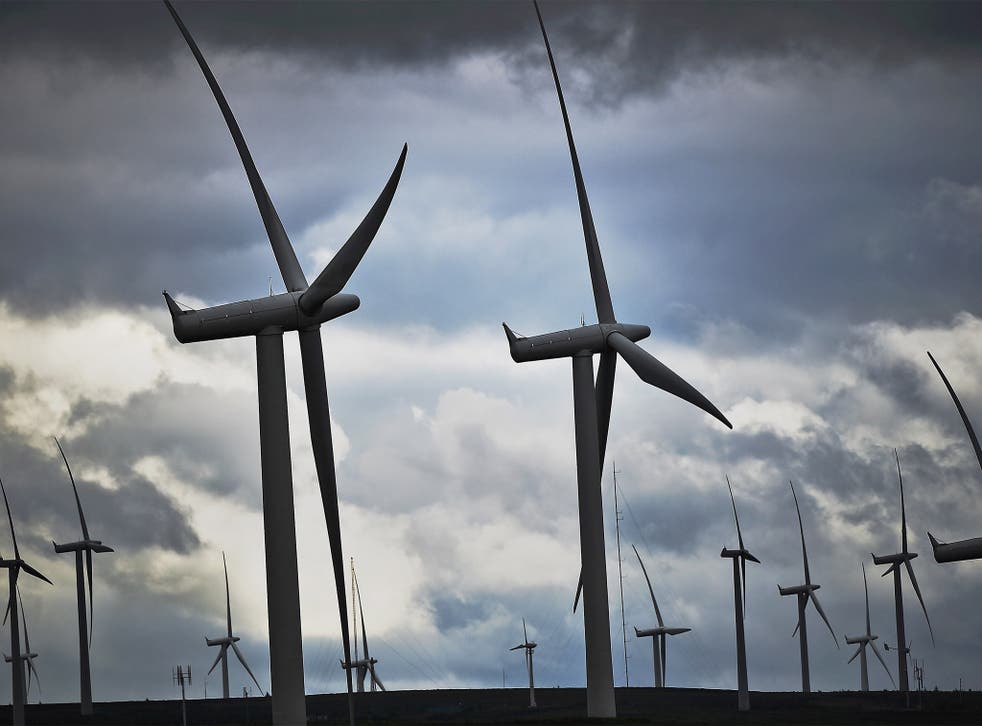 Following the historic Paris Agreement at the United Nations climate change summit last weekend, the UK needs to focus on six key areas of policy to maintain its leadership role in this area. Since 1990, the UK has reduced its annual emissions by 36 per cent while growing its economy by 60 per cent, so it needs to continue to set a strong example to the rest of the world.
First, the Government should gain Parliament's backing to amend the 2008 Climate Change Act, or introduce new legislation, to ensure our national aims are consistent with the outcome in Paris. The Act commits the UK to reducing its annual emissions by 2050 compared with 1990 as part of our contribution to a global effort to avoid global warming of more than two centigrade degrees. That target will now need to be tightened because the Paris Agreement aims to limit warming to well below 2 centigrade degrees, and we will need a new legal target of reducing our net emissions to zero in the second half of this century.
Second, the Government should transform all sectors of the UK's economy to achieve its long-term climate change targets cost-effectively. This should begin with Parliament voting into law by June next year the UK's Fifth Carbon Budget for the period between 2028 and 2032, ensuring our greenhouse gas emissions in 2030 are at least 57 per cent lower than they were in 1990. Urgent action will be needed to decarbonise our homes and business, as well as public buildings and transport.
Third, the Treasury and Department for Energy and Climate Change must agree on a new package of measures, including targeted financial support for offshore wind and new renewable technologies, to promote more use of low-carbon electricity and energy efficiency. The sudden removal of funding for renewables by the new Government has created huge uncertainty for investors, and their confidence must be regained if we are to build a better and cleaner power system. The energy secretary, Amber Rudd, should announce a deadline, say 2035, for gas-fired power stations either to be phased out or to operate only if equipped with technology to prevent emissions. The Government should offer targeted support for the development of carbon capture and storage technology, and make clear to everyone that natural gas, including from fracking, must stop being a source of greenhouse gas pollution within the next 20 years.
Fourth, the Chancellor should announce in his Spring Budget stronger carbon pricing and other measures to remove the enormous effective subsidy, estimated by the International Monetary Fund to be £25 billion in the UK this year, currently enjoyed by fossil fuels because their prices do not reflect the costs of damage they create through climate change and air pollution. While this might put up the unit price of energy generated by fossil fuels, greater efficiency should keep down overall bills for homes and businesses.
Fifth, the Prime Minister and Chancellor should give the Department of Environment, Food and Rural Affairs the resources and mission to make the UK more resilient to the impacts of climate change, now and in the future, such as sea level rise, and more frequent heatwaves and heavy rainfall.
And sixth, the Government should increase its support, including overseas aid, for poor countries to help them both make the transition to cleaner economic development and growth, and to make themselves more resistant to those impacts of climate change that cannot now be avoided.
Bob Ward is policy and communications director at the Grantham Research Institute on Climate Change and the Environment at the London School of Economics and Political Science.
Join our new commenting forum
Join thought-provoking conversations, follow other Independent readers and see their replies