Think a post-Brexit 'Norway style' EU deal would work? As a Norwegian ex-EU adviser, I can tell you you're wrong
Norway does indeed have access to the EU Single Market without full EU membership, but that comes at a democratic cost. In fact, it is an illusion: I would call it membership without a vote. Even Norway's own EU minister admitted as much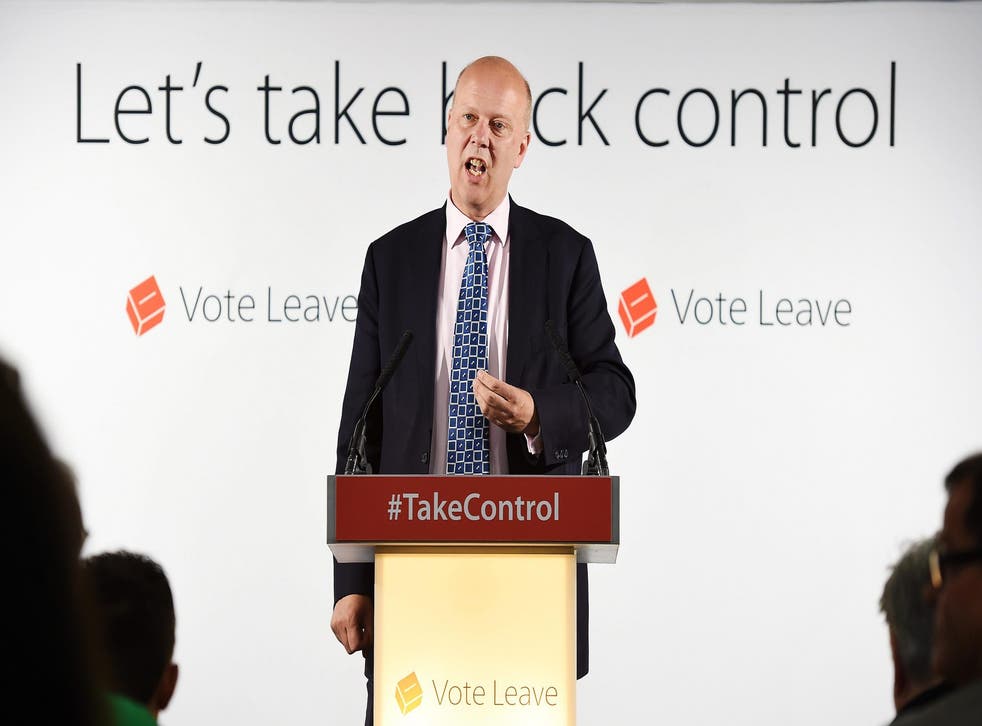 I would normally stay well clear of other folks' referendums.
Yet recently, at my local pub, I encountered two British visitors. They were keen to inform me they were Brexiters. Both were convinced that the UK would be better off with a 'Norwegian solution', that is to say a relationship with the EU similar to that of Norway. As a Norwegian working in international relations, I couldn't just let this stand. Having worked as advisor at the Mission of Norway to the EU, I'm quite familiar with this relationship. Here's what I told the two gents in the pub.
Firstly, what might seem comfortable enough for Norway would hardly prove so for Britain. Norway does indeed have access to the EU Single Market without full EU membership, but that comes at a democratic cost. In fact, it is an illusion: I would call it membership without a vote. Even Norway's own EU minister admitted as much.
What to believe about the EU referendum
Ironically, non-member Norway is among the countries most efficient in adopting EU directives – in most cases without debate. When debate does arise, it generally takes place years after the legislative decisions have been made in Brussels, far too late to seek any changes. This delay is largely down the absence of Norwegian representatives in the European Parliament and Council. So why is there so little outrage? Again not without irony, it seems that although Norway twice rejected EU membership, Norwegians appear to suffer very little from all this EU regulation imposed on them.
Would the British feel the same way? Norwegians tend to take the view that, as a country of five million, Norway's vote would seldom tip the scales in EU decision making. Generally it aligns with its Nordic neighbours, Britain and the Netherlands on key matters such as labour market flexibility and free trade.
Given the horse-trading nature of EU politics, Norway might have more often punched above its weight than its people assumes if it were an EU member. Finland, with a similar population size, has regularly proven that possible. But indeed, Norway would rarely be setting the agenda; its absence from EU decision making should therefore matter mainly to Norwegians, and less so to others. Should Britain decide to leave, however, the scales would tip for real.
A European Union without the UK would, without a doubt, be a European Union far less attractive to the British. Britain would witness its closest neighbours and allies collectively drifting ever further away from UK politics and society. And those would be the very neighbours with whom the UK would need to negotiate EU Single Market access following a Brexit.
The most scaremongering arguments for Brexit

Show all 7
With a 'Norwegian solution', the UK would be obliged to keep implementing EU regulations to keep that market access: regulations then dominated by French, German, Italian, Polish and Spanish politics; regulations with which the UK would certainly be less comfortable. The Dutch, the Nordics and other flexibility-seeking countries would perhaps at times feel increasingly isolated. But more than any, the British would suffer.
Secondly, our two travelling Brexiters were convinced that after a Leave vote, the UK could demand a 'better deal' for its European Single Market access. However, the EU (and by extension, any relevant form of international cooperation) is based on compromise and consensus. If the UK would vote to leave and then request a better deal, every EU leader would have to refuse. Otherwise, why would the French, Germans and others not demand a referendum and overwhelmingly vote to leave, in order to get their 'better deals'? As a consequence there could be no compromise, no consensus, and inevitably, no EU Single Market for the UK to access.
In short, when it comes to accessing the EU Single Market, the UK can't have its cake and eat it. While I may not personally agree with all UK positions, British influence in EU politics is to my mind critical in retaining a balanced EU that can secure our welfare and progress. I firmly believe it is in Britain's interest to refine and widen that (Br)influence, rather than leaving the playing field entirely to other EU powers.
Perhaps it is worthwhile taking a look into the mirror: if you assume that Great Britain still retains the ability to make a real difference on the world stage, why do you not believe you can provide leadership in Brussels? I believe the choice you are now facing is this: work for a better EU as you see it, or suffer a worse one.
Join our new commenting forum
Join thought-provoking conversations, follow other Independent readers and see their replies