Thought you were happy to see the back of IDS? Stephen Crabb will make you wish we had him back
He not only voted in favour of all disability cuts, he also has past links to a 'gay cure' group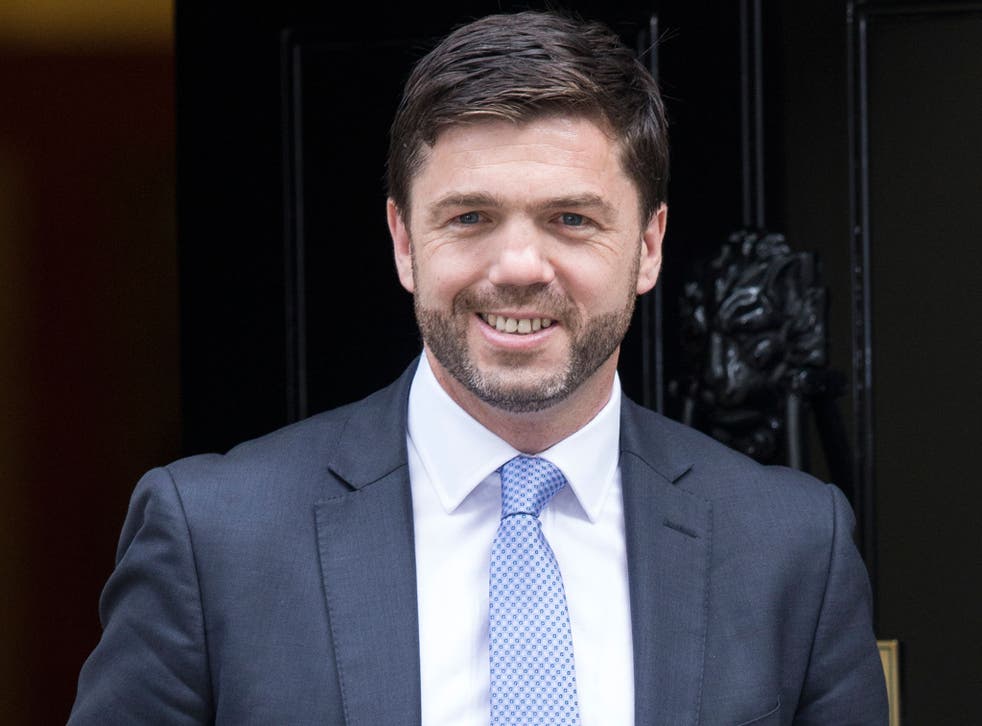 The jubilation that followed the announcement of Iain Duncan Smith's resignation was followed with a sense of trepidation over the appointment of his successor.
Speculation abounded that Priti Patel could be selected for the role, given her apparent affinity with what we thought were IDS's core 'principles'. Instead she was passed over in favour of Stephen Crabb.
The former Welsh Secretary is the Conservatives' working class poster boy, the person trotted out to deflect criticism of the party's welfare policies by way of his personal experience. Having grown up on a council estate and brought up by a single mother, Crabb cites his background - and his mother's success in defeating 'welfare dependency' - as the driving force behind his political philosophy. His rugged good looks and rugby-playing antics could provide a more palatable public face than his dismissive, fanatical, 'posh' predecessor.
An 'anyone but IDS' approach from critics insinuates that Duncan Smith is somehow an extreme maverick, non-symptomatic of the cancer at the core of Conservative Party social policy.
However, Crabb isn't that different. When it comes to disability cuts he voted in favour of the bedroom tax; universal credits and the Personal Independence Payment; not to increase welfare benefits in line with inflation; to cap the total amount of welfare benefits an individual can claim; and against prolonging the benefit payment of those unable to work because of disability or illness.
In fact, he has toed the party line on every issue since the election last May.
Furthermore, a practising Christian and regular speaker at the Conservative Christian Fellowship, he has longstanding links with Christian Action Research and Education, a Christian advocacy organisation opposed to LGBT equality legislation and with a history of sponsoring 'gay cure therapy' events.
Crabb denies any personal endorsement of such programmes but the fact remains that his relationship with the group is by no means casual. Crabb was an intern at CARE in the 1990s; in 2010, they readily reciprocated, furnishing the MP's office with interns. Any politician with an unwavering commitment to equality would undoubtedly shun any and all contact with an organisation renowned for describing gay people as 'sexually broken'.
Whereas IDS's record on LGBT rights isn't brilliant, he did vote in favour of the May 2013 bill to allow same sex couples to marry. On the other hand, his successor voted against it.
When it comes to Stephen Crabb, we should beware wolves in sheep's clothing. He may be the first bearded Tory cabinet minister since 1905 but frankly, the 'revolution' ends there.
Join our new commenting forum
Join thought-provoking conversations, follow other Independent readers and see their replies