Tom Hiddleston would cause a stir as Bond, but Idris Elba is the only man who could shake up the franchise
There would no doubt be a small percentage of people unhappy about Elba being James Bond due to his skin colour, but there must be a diminishing number of these shut-minded quackers?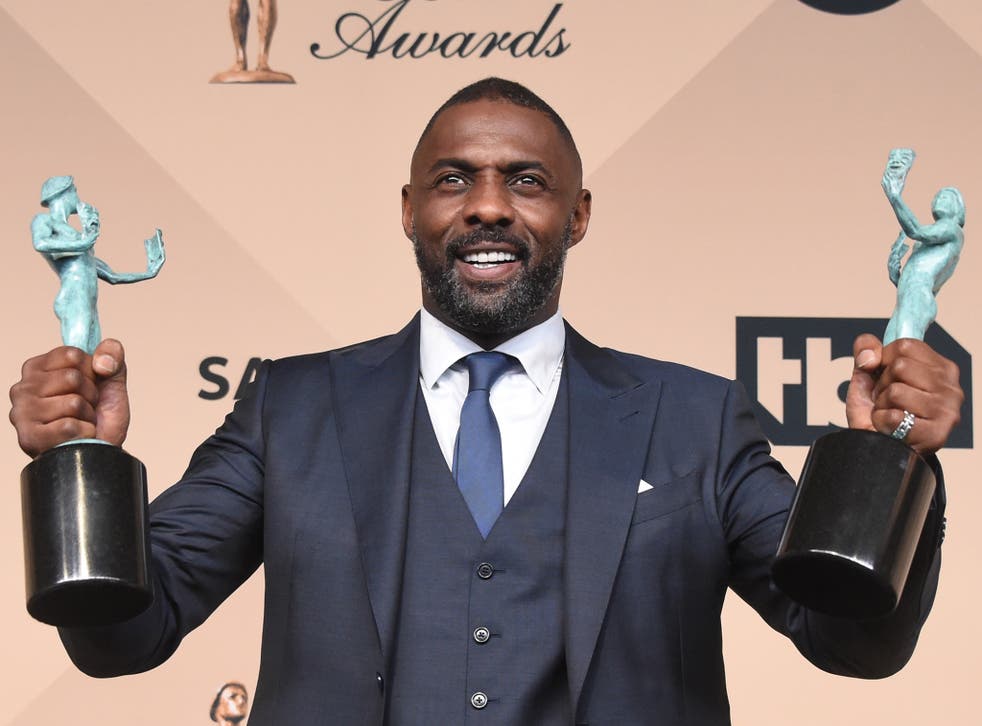 While boring-snoring topics such as Brexit, the Beeb and her Majesty's big 90th bash can clear a room in two sentences, a subject we all have two cents on is the future of James Bond. Simply try mentioning that over the weekend bookmakers suspended bets on the rather vanilla choice of Tom Hiddleston to take Daniel Craig's brooding mantle, then observe as the world and its dog offers thoughts on what makes a great 007.
Those 24 Bond movies – soon to be 25 – repeated on TV every Bank Holiday peppering so many childhoods, have a curious home in the British psyche. We're precious about Bond. We may claim apathy, until we hear it might be Aiden Turner – him out of Poldark with the sythe and the phobia around wearing shirts. Turner was excellent in Being Human, although I wonder if Turner is almost too pretty to be Bond. Clearly this is blatant objectification of the male form, which I wince to write down, but then Bond is a carefully marketed version of the perfect alpha-male. It's rather unavoidable that any discussion of a new Bond ends up hitting upon, "Will he look good in his knickers?"
Wolf Hall's Henry VIII (Damien Lewis) is also bobbing about in the list of might-be-Bonds again, although any mention of Lewis often leads to someone pointing out the unfeasibility of 007 having ginger hair. This, closely followed by someone else replying, shirtily, that if it's feasible James Bond is an immortal super-agent who can defuse nuclear bombs on 10 minutes sleep after shagging all night with a nymphomaniac petro-chemical scientist, then viewers can probably cope with strawberry blonde hair.
And at this point someone, usually a woman, will suggest Bond might, even be, well, a woman, only to be laughed out of the room. For what it's worth I've never argued for Bond to be female as I feel it would be near impossible find a female actress able to maintain a straight face reciting the ridiculous dialogue. Give the boys their toys, I say. They're absolutely welcome.
The Hiddleston hoo-hah seems to stem from the actor reportedly taking a meeting with director Sam Mendes and Bond producer Barbara Broccoli in the Dean Street branch of media-favoured members club Soho House. If this meeting was to test Hiddleston's aptitude for secret service work, it bodes poorly. For non-London readers, planning a top secret media job pow-wow in Soho House, home of the bored journalist, is a bit like planning a hush-hush rendezvous in the vestibule of one's local Asda on Friday at 7pm as everyone in a 10 mile radius plods past for their "big shop". It is little wonder Corals have kicked-back against a deluge of bets.
Bond on screen through the years

Show all 8
It must be noted that Hiddleston is a sleepily safe, non ripple-making choice to propel the Bond juggernaut forwards, as opposed to the gloriously vagabond, never-boring Tom Hardy. Hiddleston is a cookie-cutter image of a British gentleman spy of bygone days. The Night Manager was essentially a three-hour long BBC funded Bond taster-tape made for the benefit of Mendes, Broccoli and the 30 or so other people who actually watched it. And I mean really watched it, not just enjoyed Olivia Coleman's parts and put in an internet grocery order in during the arduous arms dealing scenes.
To my mind, the most natural living, breathing Bond would be Idris Elba. Here's an actor who is starkly enigmatic, patently just as handsome as Bond needs to be, yet also with a terrific acting range. Elba leeches empathy from the viewer. As Stringer Bell, sat at the back of Angelo's trial on The Wire, Elba nails the essence of bold ambition and tangled morals. As DCI John Luther in the BBC1 crime drama Elba is a tour de force. Luther, as a TV show, is a somewhat hilariously ghoulish mishmash of genres: crime, horror, soap and epic love. Luther may be one of the greatest shows on British television, but I've often thought that without Idris Elba, whom the audience cheer for at every sighting as he strides in to save the day, it would dissolve to a pile of mush. There would no doubt be a small percentage of people unhappy about Elba being James Bond due to his skin colour, but surely with the passing of time, there must be a diminishing number of these shut-minded quackers? And if not now, when exactly? If the answer is never, well, hey, at least we know Hiddleston looks charming in chinos.
Join our new commenting forum
Join thought-provoking conversations, follow other Independent readers and see their replies