The Top 10: Debut Albums
A list guest-edited by the senior economic adviser to PwC and former member of the Monetary Policy Committee of the Bank of England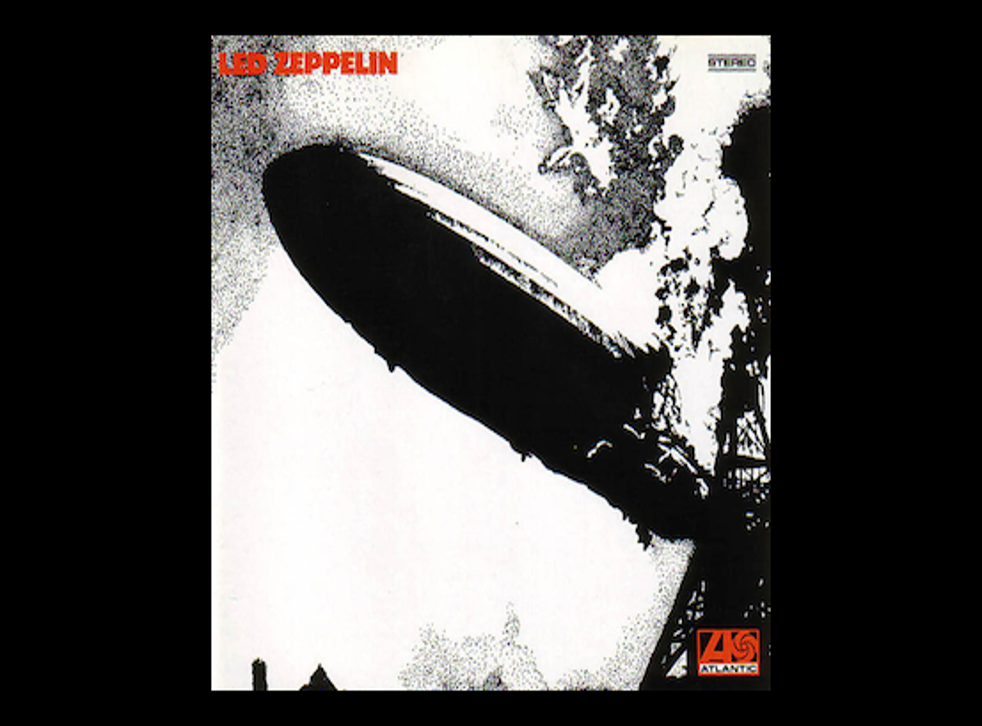 I was honoured to be invited to compile this list. I have had a lot of input from Twitter contacts and other friends – but what follows is my responsibility. Agree or disagree, I hope you will think that the albums cited below are worth a listen.
1. Led Zeppelin by Led Zeppelin, 1969. Led Zeppelin redefined rock music in the early 1970s, and this album paved the way. Classic tracks include "Communication Breakdown", "Good Times, Bad Times", "Dazed and Confused", and "Babe I'm Gonna Leave You". With hindsight, Led Zep provide a good commentary on 21st-century UK monetary policy.
2. In the Court of the Crimson King by King Crimson, 1969. This album was the precursor of prog rock with Greg Lake (later part of Emerson Lake & Palmer) and Robert Fripp in the driving seat. King Crimson were to act as an incubator for other prog rock talents like Bill Bruford, a member of Yes. The quality of the first side of the album – "20th Century Schizoid Man", "I Talk to the Wind", and "Epitaph" – would be hard to better. Thanks to my good prog rock keyboard player friend Rick Benbow for suggesting this album.
3. Jackson Browne by Jackson Browne, 1972. Sometimes called Saturate before Using, because the words (a joke) feature on the album cover. Jackson Browne was the pivot between 1960s folk-rock (The Byrds) and the singer-songwriter generation of the early 1970s (such as Carly Simon, James Taylor, Carole King and Elton John). He is also the co-writer of "Take it Easy" by The Eagles, providing a bridge to a new era of Californian rock that dominated the 1970s. This debut album contains some classic tracks – "Doctor My Eyes" (a hit for the Jackson Five), "Jamaica Say You Will" (recorded by The Byrds) and "Song for Adam", a song about the death of a close friend. Sadly, death was a repetitive theme for Jackson Browne albums.
4. Can't Buy a Thrill by Steely Dan, 1972. Another album which was strongly supported on Twitter. Steely Dan combined rock, jazz and good songwriting, which provided great pleasure to us all through the 1970s and early 1980s. A great debut album which opens up with "Do It Again" on side one and "Reeling in the Years" on side two. All are classics. See me and my friends performing "Reeling in the Years" in this YouTube video.
5. Marquee Moon by Television, 1977. One of my favourite albums from the late 1970s. I was working at Recordsville in Wilton Road, near Victoria Station, when it was first released – and became an instant fan. On Twitter, this is definitely the favourite choice of debut albums. Tom Verlaine's guitar solos cut through like a knife when you listen to this album. They are original, disturbing and uplifting at the same time.
6. Dire Straits by Dire Straits, 1978. After my first year at university in 1978 I spent the summer working in a petrol station, listening to the radio – including Radio London where Charlie Gillett was promoting this album, including the classic track "Sultans of Swing". I asked a good friend of mine around that time if he had heard of Dire Straits. "No, but I have been in them."
7. The Pretenders by The Pretenders, 1980. This album kicked off the 1980s, released in January 1980. It contained some classic tracks – "Kid", "Stop Your Sobbing" and "Brass in Pocket". "Kid" is one of my favourite tracks of all time. Little known fact – Angela Eagle, the Labour MP, is a mega-fan of The Pretenders and of their lead singer Chrissie Hynde.
8. The Hurting by Tears for Fears, 1983. There are so many classic songs on this album – "Mad World", "Pale Shelter", "Change", and so on. The band went on to record many more epic songs – including the classic "Everybody Wants to Rule the World".
9. High Land, Hard Rain by Aztec Camera, 1983. We need to have a Scottish band in this list, and I hope Aztec Camera fit the bill. They released six albums from the early 1980s until the mid-1990s. But this was arguably one of the best, with tracks like "Oblivious" and "Walk out to Winter".
10. Expecting to Fly by The Bluetones, 1996. I felt I should have some 1990s Britpop in this list and this is my best shot. A personal favourite, so fans of Oasis and Blur will be disappointed. Listen to the tracks "Slight Return", "Cut Some Rug" and "Bluetonic", and I hope you will be persuaded.
There are many near misses which did not make this list but which could make the Top 20 – debut albums by Cream, Blondie, Talking Heads, The Police, The Beatles, The Who, The Eagles, and many other excellent bands.
There are also some good debut albums by solo artists who had already made fame in bands with other musicians – George Harrison and Paul Simon, for example. But they cannot qualify for a debut album when they have already recorded profusely with other artists.
The Spotify playlist above features a track from each album as a taster. Listen and enjoy!
Next week: Once-Familiar Smells, such as steam engines, cap guns and embrocation
Coming soon: Worst Policy Decisions
The e-book of Listellany: A Miscellany of Very British Top Tens, From Politics to Pop is just £3.79. Your suggestions, and ideas for future Top 10s, in the comments please, or to John Rentoul on Twitter, or by email to top10@independent.co.uk
Join our new commenting forum
Join thought-provoking conversations, follow other Independent readers and see their replies