The Tory conference is ignoring the humanitarian crisis unfolding on our doorstep
They will say that Jeremy Corbyn will bankrupt your country – they will not face up to the biggest single issue facing Europe today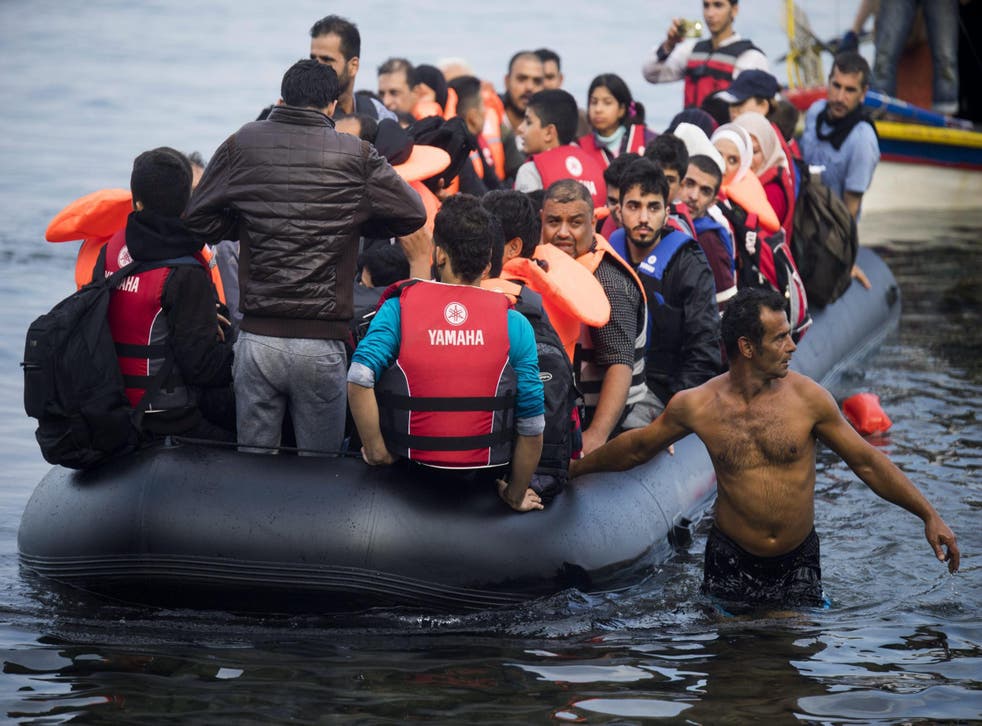 Another Conservative Party conference is underway and Cameron's advisers have come up with a plan. There are no prizes for guessing what the Tories will continue talk about over the coming days - the threat to Britain of a Jeremy Corbyn Government.
Starting with Boris Johnson's address today, the Conservatives will hammer home the point that the serial rebel is a threat the economy and a threat to our national security.
They will say, over and over, that Jeremy Corbyn will bankrupt your country, steal your job and surrender to Britain's enemies. They might even have a go at him for not singing the national anthem. And while I might agree that the Islington North MP lives in an economic fantasy land – a land far removed from fiscal reality – these Tory tactics are a smokescreen; and not a particularly sophisticated one. You can bet your bottom dollar they won't be talking about the biggest single issue facing Europe today – the refugee crisis.
They will simply not discuss developing a proper international plan to help the hundreds of thousands of migrants scattered across Europe or the millions of people trapped in Middle Eastern tented camps. But with this help and support must come a diplomatic strategy to deal with nations like Syria whose barbaric civil war is uprooting millions of people.
Diplomacy is not done at the barrel of a gun or from 30,000 feet it is done by supporting moderate opposition and working with regional actors to make sure we do not play into the IS narrative. Together with a humanitarian response must come a diplomatic strategy. One strand cannot work without the other.
Make no mistake, the refugee crisis is the humanitarian crisis of our generation. And The Independent can be proud of its role in reframing the debate around this crisis with such a powerful edition on September 3rd. Britain must lead the way in bringing together a solution to alleviate the scenes of desperation that have spread across southern Europe. And the Prime Minister knows this. So instead of delivering a speech that will slam Corbyn – or speak to whatever manufactured tagline his advisers have chosen – I want to hear something else.
I want to hear the Prime Minister finally take a lead in solving a problem that future generations will look back on and either celebrate our compassionate or cringe at our inaction. I want to hear him say that, yes, we will sign up to an EU quota system for refugees. That European countries will stand tall, stand together and provide sanctuary to our fair share of refugees. I want him to say that we must establish reception centres across Europe to ensure refugees are treated humanely and with dignity when they arrive in Europe, before being settled across the continent. We need an international response to this growing international crisis.
And I want to hear him say that local councils in Britain will be supported by central Government with real money to help them ease any pressures that arise from doing the right thing. But I fear that I will hear none of this. It is far more likely we will see a speech where warm words replace firm commitments, and solutions are seen as 'too difficult'.
This approach would not only undermine Britain's history as a compassionate, open-hearted and decent country but would let down the millions of refugees who have fled war for a better life. When I visited the refugee camp at Calais earlier in the summer I didn't see a 'swarm' of 'economic migrants' who were out to cheat our benefit system. Instead I met with the people living in the most desperate circumstances imaginable and heard their stories.
And you know what? Not one of them mentioned the benefit system. They were people who had fled horrors we can barely comprehend. They wanted a chance to rebuild their lives in Britain where they saw hope and opportunity.
Ultimately you do not risk it all, trying to cling to the bottom of a lorry if you are after is an easy life. All summer David Cameron has been a follower not a leader. Only pushed into an inadequate offer of support by the chilling scenes of a young boy face down in the surf. The Prime Minister can no longer afford simply to follow.
History will judge us on our action or our inaction to the humanitarian crisis of our time. So my message to David Cameron is clear. Tomorrow, forget the spin and instead promise to work with our international partners to ease this crisis otherwise more people will die this winter.
Join our new commenting forum
Join thought-provoking conversations, follow other Independent readers and see their replies