The Trip goes to Sky: The BBC should not be losing its best comedies
The BBC sometimes wastes money, but the financial pressures it currently faces are very real indeed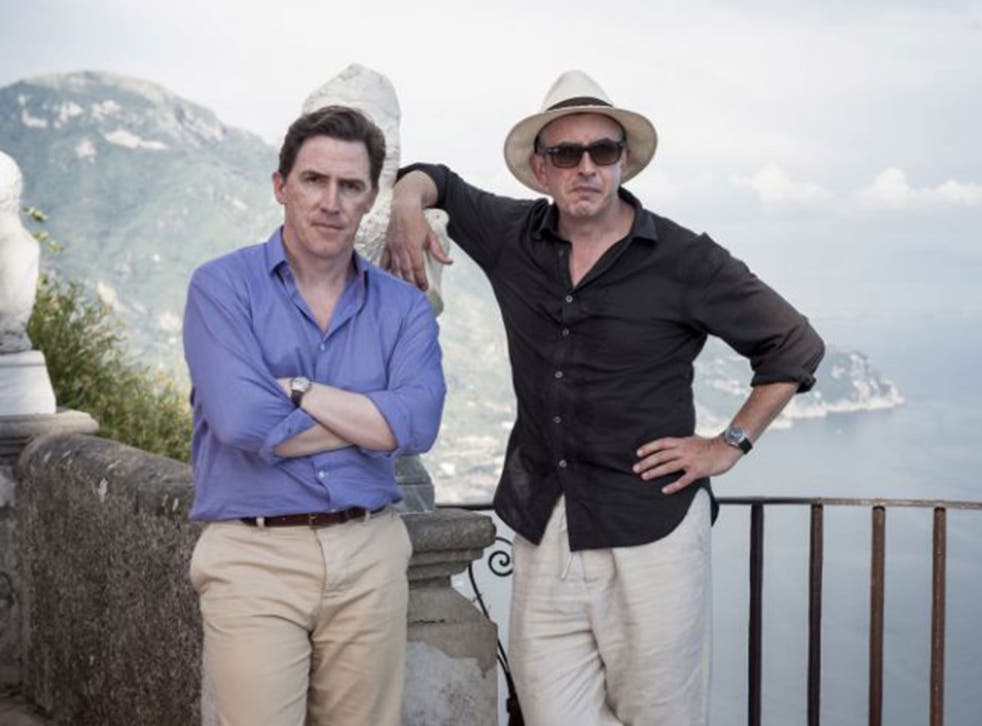 The Trip, Steve Coogan and Rob Brydon's endearing comedic mix of travel, gastronomy and witty discourse, has packed its valise and headed off to Sky. The first two series of this critically acclaimed show were screened on BBC2 and, at first glance, this looks like another example of the failure of the public broadcaster to manage its resources.
The BBC nurtured the show, which was originally based on the idea of Coogan being commissioned as a newspaper restaurant critic and taking his pal on a tour of the best kitchens in the North of England. Each of the stars plays a fictionalised version of himself.
The gourmet format contained all the ingredients for a hit. As well as casting the comic actors who gave us Alan Partridge and Keith Barret, it had a delightfully leisured pace and the direction of Michael Winterbottom. TV reviewers instantly loved it. It was edited into a feature film and had a theatrical release in America.
The BBC made a second and more ambitious series, moving the protagonists from the Pennines to Piedmont. Again, it was made into a film. But series three, based in Spain, has been poached by the wealthier broadcaster, Sky.
Stylish, cultured and funny, The Trip is just the sort of show that the BBC should be investing in and broadcasting, and with the BBC receiving £3.6bn in annual revenue from the public, it doesn't seem too much to ask. But the show's departure is a reminder that the satellite broadcaster, with annual revenues of £11.3bn, has much deeper pockets than the BBC.
So The Trip heads off to Sky Atlantic, just as Alan Partridge did before it. The BBC sometimes wastes money – as it does on trifling sections of its website, such as the magazine features which replicate content that is available in any newspaper or lifestyle website in the land – but the financial pressures it currently faces are very real indeed.
Join our new commenting forum
Join thought-provoking conversations, follow other Independent readers and see their replies