Ukip has no MPs in Westminster – and after last night's performance, it will never win another
Paul Nuttall described his party as the 'guard dogs of Brexit'. Even coming from a man with a history of embroidering the facts, that is the Bayeux Tapestry of post-truth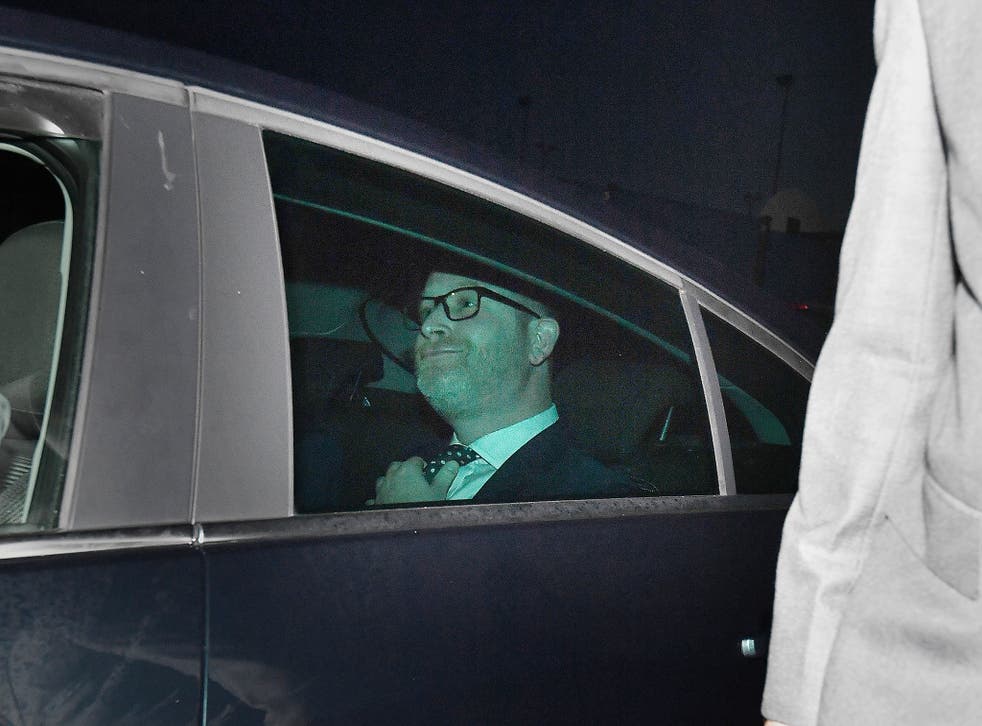 When he resigned as leader of Ukip on Friday morning, Paul Nuttall said his party would continue to be the "guard dogs of Brexit". The party is, he said, "the country's insurance policy on Brexit". But, even coming from a man with a history of embroidering the facts, this statement was a Bayeux Tapestry of post-truth. Whatever Nuttall says, Ukip is finished.
Their electoral collapse was predicted in the polls, after the EU referendum result last year saw their reason for existence obliterated. But this was confirmed in real votes cast on Thursday: just two years after winning the support of a record 3.8 million in the 2015 election, they secured just 593,000 votes this time around and failed to deliver a single MP to Westminster.
In seat after seat, the purple in the TV election graphics sank below zero, a fitting tribute to a party that went to submarine depths in its search for policies of division and hate.
Ukip's demise is not just down to Brexit making them politically pointless. Nuttall, who became leader just over six months ago, had shifted his party into nastier territory, his policies on banning face veils deliberately trying to stoke the politics of fear. This pitch clearly did not go down well with voters and, by contrast, it was the agenda of hope that Jeremy Corbyn offered that had all the momentum – even if the Labour leader could not convert this into an outright victory.
Paul Nuttall announces resignation as leader of Ukip
For Nuttall personally, the night was a second electoral disaster in six months, after he failed to win the Stoke-on-Trent Central by-election earlier this year. Nuttall came third in Boston and Skegness, losing a whopping 10,000 Ukip votes in that constituency. That is quite the rejection.
Ukip has never won a single seat in Westminster where the sitting MP had not defected from the Conservatives. Voters, it seems, do not have the stomach or sensibilities to send a Ukip MP to Parliament. At a time when the country searches for hope and unity after three terrorist attacks in three months, that is a very good thing.
The nature of Ukip's collapse is as much down to Labour's resurgence as the Conservatives under Theresa May absorbing their anti-immigration hard Brexit agenda. In the weeks after the referendum last summer, the polls suggested the Tories were benefiting from 2015 Ukip voters returning to the fold.
But a significant proportion of Ukip's 2015 vote was made up of former Labour supporters in northern working-class areas, and on Thursday these went home to Corbyn's party. This switch underlines the failure of the Prime Minister to wade deep into northern Labour territory, despite her frequent visits north of Birmingham. It also shows just how flimsy the foundations of that 2015 Ukip vote was.
Having achieved success on the single issue they had campaigned on for years, Ukip failed to convince voters they could offer anything other than fear and xenophobia. In Nuttall, they had a leader who ducked under facts and weaved around the truth like the professional footballer he once claimed to be, and voters saw through it. A chancer with no chance.
Theresa May to form new government with DUP support
Yet the rejection of Ukip goes further than the leader's distasteful brand of politics. Anti-immigration sentiment in the UK still exists, it has just been absorbed into the two main political parties – largely the Conservatives, although Corbyn cannot deny that his equivocation on Brexit has helped him pick up Ukip votes.
In his resignation statement, Nuttall said Ukip now needed "a new focus and new ideas" and that he believed the party had a "great future". Any attempt by the Prime Minister to "barter away" aspects of hard Brexit would, he said, see the Conservatives punished at the ballot box. But there are enough figures at the top of the Tory party to keep that hard Brexit flame flickering.
Nuttall declared confidently that "politics will come back onto our turf", but he's wrong. The voters have turfed Ukip out, and few tears will be shed. It is the best of all riddances.
Join our new commenting forum
Join thought-provoking conversations, follow other Independent readers and see their replies