The roll-out of universal credit has the potential to wreck Theresa May's administration for good
The Government is driving the most vulnerable and chaotic, unable to cope with delays in payments or the new monthly rather than weekly regime, over a cliff-edge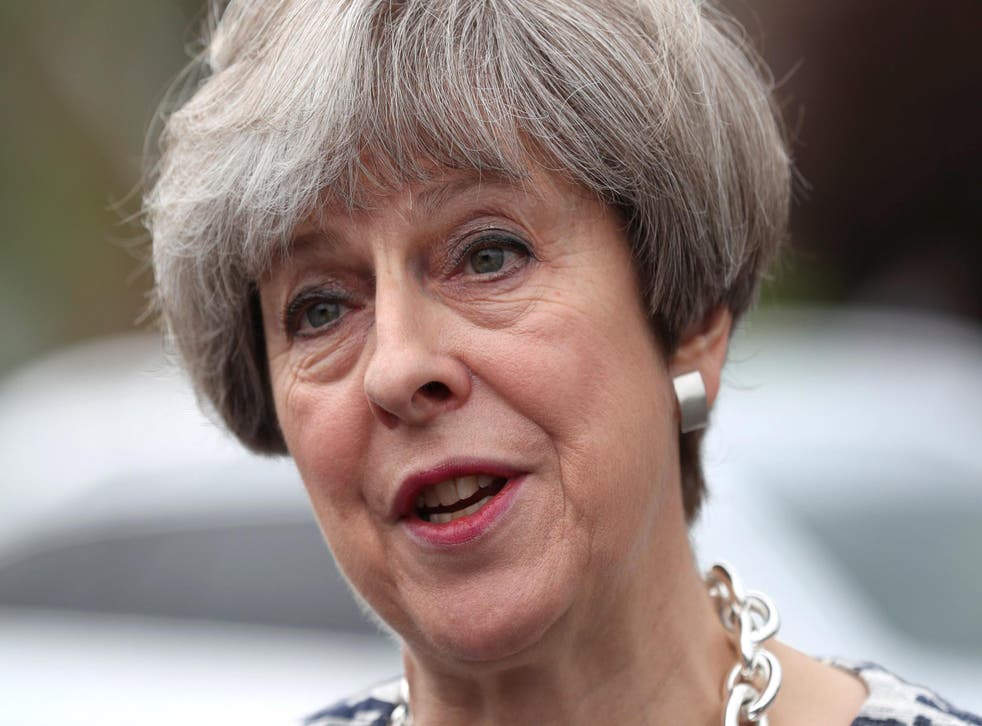 There are moments of peril in the life of any government when the most prudent thing to do with a tricky and potentially disastrous policy is to at least pause for thought. The already rickety minority May administration facing a disappointed and demoralised audience of activists at the party conference – when not so long ago everyone expected an imperial procession by Queen Theresa to her coronation – is ill-equipped to deal with the unfolding horror of the universal credit roll-out. It has the potential to wreck her administration beyond her worst nightmares.
Conceived by Iain Duncan Smith after an apparently Damascene episode of enlightenment on social justice, the scheme was perfectly well-intentioned. It was designed to streamline the complex system of benefits that had grown up over decades of welfare state experimentation, allow the recipients of social security more choice how they spent their funds, and encourage people back into work.
That, of course, was before the Treasury under George Osborne got their hands on it, and it became rather more about saving money than helping the poor.
Five years ago, Mr Duncan Smith felt impelled to resign over cuts to benefits for people with disabilities while tax cuts were being delivered for the wealthy, and universal credit has been a political orphan ever since. It has been lumbering its way through the Department for Work and Pensions bureaucracy, crashing into those at the very bottom of the pile, introducing arbitrary judgements and indefensible delays. Were it not for Britain's burgeoning food banks – a rare national growth industry – many more would be shoved hard into absolute poverty. It also seems to have reintroduced poverty and income traps that discourage taking on a job.
Labour Conference 2017 – in pictures

Show all 14
Universal credit, in other words, is not working, and the Government's former social policy adviser Dame Louise Casey has said as much. The Government is driving the most vulnerable and chaotic, unable to cope with delays in payments or the new monthly rather than weekly regime, over a cliff edge. As winter and Christmas approach, this is an especially hazardous time to accelerate the launch of universal credit.
Conservative MPs in particular, or at least those with a more developed social conscience, do not want that to happen. They already have little to offer an electorate trying to cope with falling living standards and stagnant wages beyond rhetoric about the "just about managing". Well, here is a group in society who cannot manage at all, and the Government seem unwilling to listen to them. No wonder Jeremy Corbyn's Labour Party is making such progress – the Conservatives simply do not have a "retail offer", and are receding into an old stereotype of "the nasty party" (and we can all recall who came up with that soundbite).
David Gauke, the new-ish Work and Pensions Secretary, has a reputation as a pragmatic, sensible problem-solver, and remains more loyal than most to Ms May. He has a background as a Treasury minister, too, and thus is ideally suited to advise the Prime Minister, his former colleagues in the Treasury and his party that he is indeed going to review this most toxic of social policies. His backbenchers have made no secret of their concerns about what is about to befall even more of the poorest in Britain. They at least are alive to the fact that the public's number one concern right now is inequality.
Here is a chance for Mr Gauke to make his reputation as the man who saved the Tories from one of the biggest policy blunders since the poll tax. The Conservative conference will present them with a fine opportunity to put some fresh meaning on a neglected slogan – Compassionate Conservatism.
Register for free to continue reading
Registration is a free and easy way to support our truly independent journalism
By registering, you will also enjoy limited access to Premium articles, exclusive newsletters, commenting, and virtual events with our leading journalists
Already have an account? sign in
Join our new commenting forum
Join thought-provoking conversations, follow other Independent readers and see their replies