Until Australia solves its contradictory attitude toward Asia, it will continue to be regarded as an economic opportunist
Australians are regarded as 'carpetbaggers' – people who want to ally themselves with a region with which they have no real connection in order to gain economically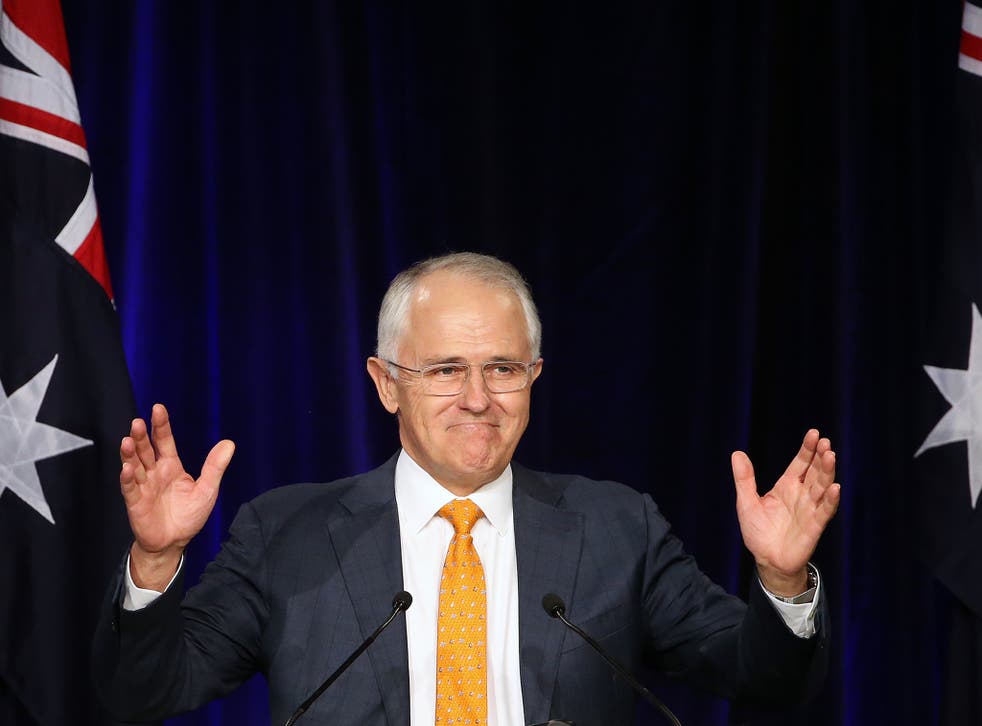 On the sidelines of the G20 meeting in China, the UK Prime Minister Theresa May met with her Australian counterpart Malcolm Turnbull in relation to a post-Brexit fast-tracked bilateral free-trade agreement. The discussion was interesting as the countries have limited trade links, although the UK is an important foreign investor in its former colony. Australia is barely among the top 20 of UK trading partners. The UK is Australia's seventh biggest trade partner; an agreement would not be a game-changer for either party.
But the overture, tinged with nostalgia, comes at a time when there are questions about Australia's professed policy of engagement with Asia, especially China as the regional dominant power.
In August 2016, the Australian government, on the unanimous recommendation of the Foreign Investment Review Board, rejected separate offers from government-owned State Grid Corporation of China and Hong Kong's Cheung Kong Infrastructure (CKI) to purchase major electricity assets in New South Wales. The offer of US$7.7bn (A$10bn) was apparently significantly higher than competing bids.
This follows an earlier decision rejecting a Chinese firm's purchase of S Kidman & Co, a large agricultural holding. Scrutiny of Chinese purchases of real estate in Australia has increased.
The bids for the electricity assets were rejected on national security grounds, which could not be disclosed in detail. The decision is puzzling as China State Grid is a major owner of energy assets globally, including interests in the South Australian, Victorian and Western Australian power networks. China is also an investor in the strategically important Port of Darwin. The rejection of the CKI offer is also curious as it is privately owned and already has extensive investments in Australia.
The real reasons may be political. The new conservative Australian government, which has a slim majority in the lower house and does not control the upper house, faced significant opposition to the sale from a number of minor parties, whose support may be necessary to govern.
China's assertive policies in relation to its territorial claims in the South China Sea may have been a factor. Following the American lead, Australia has called upon China to abide by the determination of international tribunals and asserted its rights to freedom of overflight and navigation in the disputed areas. Whatever the rationale, the decision highlights persistent contradictions in Australia's relationship to Asia and China.
The first area is economic. Australia is dependent on foreign capital. The proceeds of the sale of electricity assets were intended to finance new infrastructure. The Federal government has a budget deficit, currently forecast to be around 2.2 per cent of GDP. Australia's current account deficit is over 4 per cent of GDP. The decision to restrict foreign investment is inconsistent with these funding needs.
Asia is the destination for around half of Australian exports. China, Japan, India and ASEAN countries are major trading partners. Australia is aiming to tap into the region's growth and its rising number of middle-class consumers. With commodity prices low and demand slowing, the focus is on increasing exports of agricultural products, services (education, healthcare and financial services) and inbound tourism as a source of income. Australian universities are heavily reliant on foreign fee-paying, many of them from Asia, to subsidise the cost of training for Australian students. Decisions restricting foreign investment may affect these trading relationships, which are already plagued by concerns about the quality of some educational courses and the treatment of some foreign students.
The second concern is policy differences. One area is illegal immigration from the Middle East and Afghanistan in the aftermath of the US 'war on terror' in which Australia participated. In an effort to stem the flow of asylum seekers, Australia has a policy of turning back the boats at sea, usually to their origin in Indonesia. Successive Indonesian governments have publicly opposed the measure, which has included buying fishing boats from Indonesian villages to prevent them being used to transport refugees and paying Indonesians to inform on people smugglers.
Australia processes refugees offshore in leased camps in countries such as Nauru and Papua New Guinea. If they qualify, the Australian government pays for resettlement in Asian and Melanesian countries, but not in Australia. These policies, sometimes in contravention of international obligations, are resented by many Asian neighbours.
Australia's role in the independence of East Timor remains a sensitive issue in relations with Indonesia. East Timor itself is in dispute with Australia over a permanent sea border in the oil and gas-rich Timor Sea, which may result in arbitration proceedings under the UN's Convention of the Law of the Sea (UNCLOS).
Australian criticism over human rights and capital punishment is viewed in Asia as interference in domestic affairs. Asians are critical of Australia's hypocrisy, pointing to the history of its treatment of its indigenous population and recent treatment of asylum seekers.
The third concern is lingering doubt about Australia's willingness to engage as an equal partner in Asia, despite its espoused multiculturalism. In part, this reflects Australia's long-standing and close defence and political relationship with America, which is seen as inconsistent with its economic dependence on Asia. President George Bush in 2004 endorsed Australia and its then Prime Minister John Howard as Washington's Deputy Sherriff for Asia.
There are also deep-seated historical and cultural issues. At the 1919 Paris Peace Conference, Prime Minister William Hughes voted against an amendment to the League of Nations Covenant that would assert the equality of the world's races. Former Australian Prime Minister Robert Menzies allegedly was reluctant to admit black countries into the British Commonwealth after the Second World War. Australia's 'Whites Only' immigration policy ended in the 1960s.
Australians working in Asia are referred to unkindly by some Asians as the Filipinos of the higher-end services in Asia. Their employment as pilots, lawyers, bankers, etc, is seen as paralleling the export by the Philippines of nurses, hotel staff and domestic workers. Until the fundamental contradictions in its relationship to Asia and China are addressed, Australia will continue to be regarded as a nation of 'carpetbaggers' – people who want to ally themselves with a region with which they have no real connection in order to gain economically.
In 2002, Malaysian Prime Minister Mahathir Mohamad argued that "Australia has to choose whether it's an Asian country or a Western country", adding that "if you take the position of being a 'deputy sheriff to America', you cannot very well be accepted by the countries of this region." It is a choice that Australia has still not made.
There are broader lessons from Australia's dilemma. All nations are finding it increasingly challenging to balance economic, political, security, cultural and historical interests.
Satyajit Das is a former banker and author of A Banquet of Consequences (published in North America as The Age of Stagnation). He is also the author of Extreme Money and Traders, Guns & Money.
Join our new commenting forum
Join thought-provoking conversations, follow other Independent readers and see their replies