The 'no jab, no job' for care workers is a start – but the government needs to go even further
If trials proved they were safe, I would vaccinate every child old enough to receive it, as a condition of receiving a state education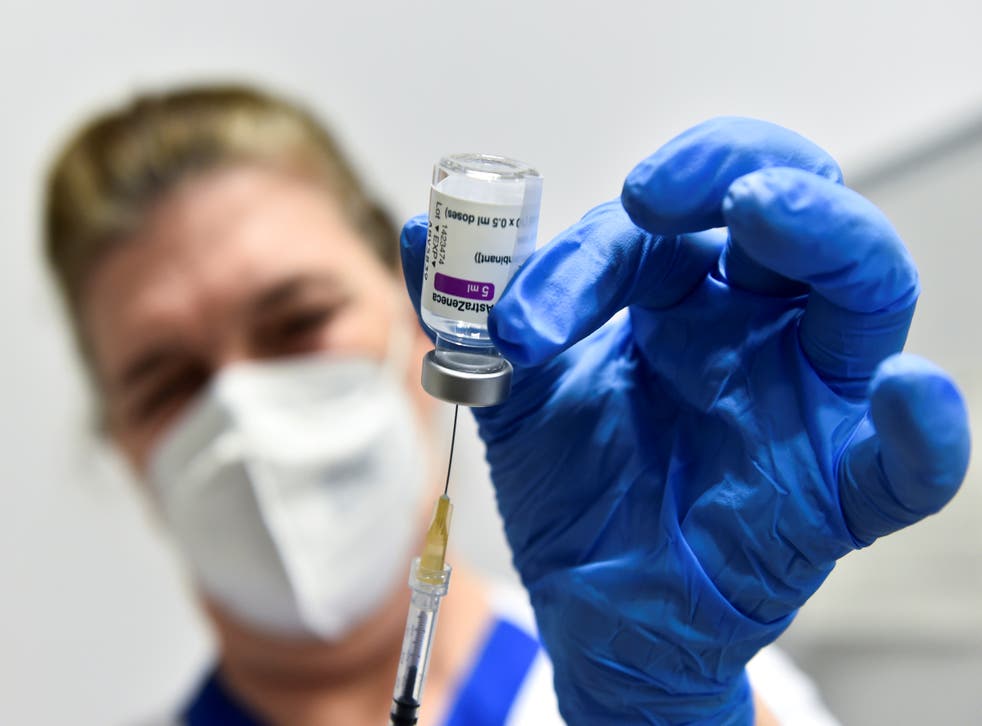 I don't have any close relatives living in a care home; but if I did, I am not sure how I'd feel if I knew that a significant proportion – maybe even a majority – of the workers in that home hadn't been vaccinated for Covid.
We all might end up in one, and it is hardly comforting to think that a casual sneeze by one of the staff in the day room – or even a raised voice – could amount to a death sentence. It does, though, in the age of Covid.
Of course, vaccination isn't yet proven to prevent anyone from carrying and thus spreading the disease, symptomatically or asymptomatically; and it isn't 100 per cent protection effective anyway. Yet it might well do so for some individuals, and would certainly contribute to a Covid-free environment for the nation's gran and gramps.
It seems entirely reasonable, then; for the government to insist that those applying for jobs in care homes should have to be vaccinated as a condition of employment. Indeed, the move is way overdue, and isn't that much use for very long until it is made a statutory requirement for the vaccine to be periodically boosted to cope with new, more vicious coronavirus variants as they emerge.
It should, by the same token, be applied to all those currently employed in such settings – the whole range of facilities, from hospitals to sheltered accommodation. A new law should explicitly abrogate any existing employment law, so dismissal would always be lawful; and would impose penalties on workers (including casuals and temps) and employers and agencies alike. It needs to be watertight. Granny deserves nothing less.
Read more:
We do not permit certain doctors from practicing if they refuse to take a jab for hepatitis, and the principle is the same. It is lawful and fair discrimination – and if people don't want a jab, they can work elsewhere. They have no human right to any given job, as some pretend. This is an absurd proposition.
Indeed, I would go even further: if trials proved they were safe, I would vaccinate every child old enough to receive it, as a condition of receiving a state education. The weakening in the uptake of the once-universal MMR vaccine has led to the UK losing its World Health Organisation measles-free status.
It is a warning – a reality – of what can happen when vaccine "hesitancy" takes hold. Given the fact that we are still nowhere near herd immunity for the current coronavirus variants, and await with trepidation new – and potentially even more deadly – mutations; this is a moment for determined action.
Of course, in the end, we do not want to live in a country where gangs of officials grab unvaccinated children or adults, wrestle them to the ground and forcibly inject them. But we do want to live in a country where rights are balanced by responsibilities, and where mutual obligations need to be fulfilled.
Incentives and penalties, taxes and fines, court orders and conditions of employment – restrictions on liberty – are commonplace in our daily lives; for the protection of the community as a whole. If we want to drive the wrong way down a motorway, then there are legal consequences for doing so.
Smoking is banned everywhere in public places, for well-understood reasons. Polluters pay for the damage they do. We put fluoride in the water supply so we can hang on to our teeth, and so on.
To be a teacher or a barrister or a plumber you need certain qualifications – and to have abide by codes and rules. The least we can ask of those who purport to protect us from illness is that they first live up to the old slogan of "do no harm".
It is obscene that we should have "carers" infecting patients and care home residents with a deadly disease. They have no right to do so, if only because the victim – the right word here – has a right to life. Surely, we are not so deranged by this pandemic that we cannot see and know that?
Register for free to continue reading
Registration is a free and easy way to support our truly independent journalism
By registering, you will also enjoy limited access to Premium articles, exclusive newsletters, commenting, and virtual events with our leading journalists
Already have an account? sign in
Join our new commenting forum
Join thought-provoking conversations, follow other Independent readers and see their replies