Victoria Wood celebrated the imperfect nature of the British way – and she'll live in our hearts forever
Wood was a mischievous observer of the banal; of office politics, ageing parents and the realities of love. Like the indomitable women she created, death won't keep her down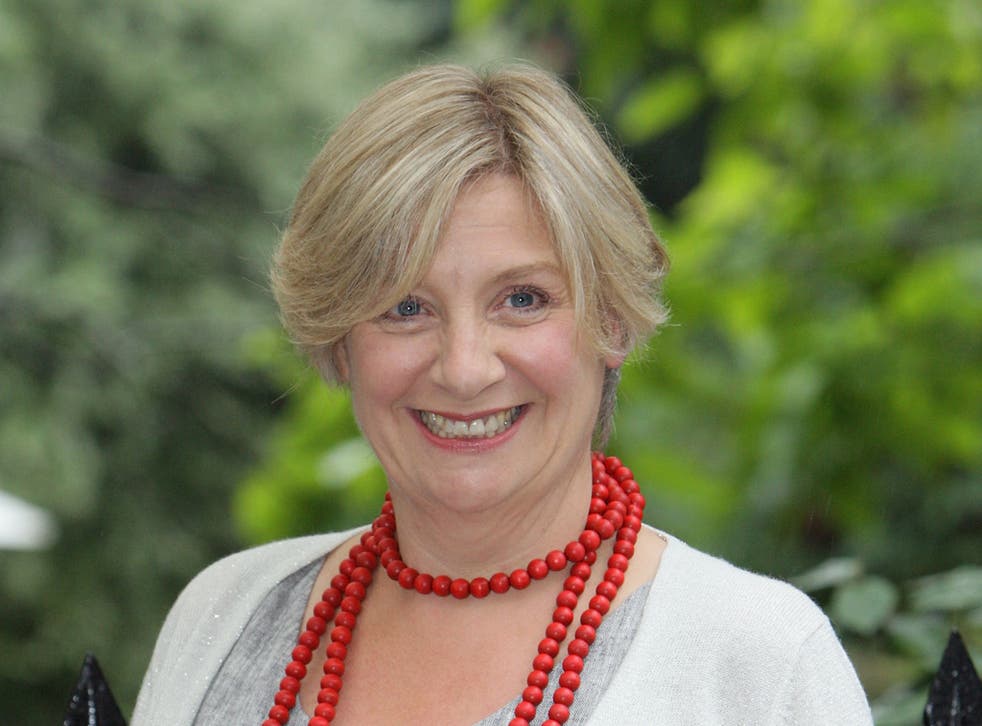 Victoria Wood's death at the age of 62 has left so many of us winded, teary and feeling distinctly short-changed.
Wood was one of Britain's finest ever performers but, more accurately, she was a sublime and unparalleled crafter of words. From As Seen On TV through to her stoic sisterhood on Dinnerladies. From her first fledgling spots on That's Life, when little girls like me sat with wet hair from their Sunday night bath, to the word-perfect ITV An Audience With…, which finishes with a clattering ode to thwarted Northern lust 'Let's Do It'.
Wood from the outset was my hero – although, of course, I shared her with a nation.
She was a mischievous observer of the banal; of office politics, ageing parents and the realities of love. She could rattle off one-liners which delighted us the first time but – with the advent of VHS and, later, YouTube – went onto withstand decades of repeat viewing.
"First night of our honeymoon," says Julie Walters in an eighties sketch featuring northern health spa attendants by a grotty plunge pool, "He was down't shed making an hutch." "An hutch?", replied Wood, "What for?" "Bugger only knows," Walters says, defeated. It's a line about the quiet misery of co-habiting which has stayed with me a lifetime.
Wood, quite simply, got people. She celebrated the imperfect nature of the British way; how each one of us at any given time is grimly holding on.
Each time I'm forced to find a last minute outfit in a crowded shopping mall, Wood's triumphant song 'Shopping', circles my mind. "I'll tell you sisters and I'll tell you true," wails a British housewife, on her last nerve, "You can't get uplift bras in turquoise blue!"
Wood could certainly be political – her biteback against the slimming industry in documentary form made brilliant viewing – and she could also write straight, darkly thoughtful drama, as the BAFTA-winning Housewife, 49 proved.
But personally I shall always love her for her funny bones. And how she trailblazed, in the 1980s, for normal, northern women being cleverly funny about drab things, at a time when almost everything else I watched seemed male, posh or about worlds far away.
On hearing the news of Wood's death, I sat down with a cup of tea and re-watched, for maybe the 100th time since 1985, Wood's Piecrust Players monologue. Here Julie Walters is a cranky, bossy regional, amateur dramatics director stood in community hall giving feedback on their very wonky version of Hamlet.
Wood excelled at writing working class folk aspiring to do lofty things, such as entering fancy organic cafes, attempting cross channel swimming or becoming entrepreneurial 'phone deodorisers', but falling slightly short.
Victoria Wood - The Ballad of Barry and Freda
In the Hamlet sketch, Walters character is finding the Piecrust Players attempt at the Bard slightly sub-par. "That lovely line? There's Rosemary, that's for remembrance?" she tuts. "It's no use just bunging a few herbs around going don't mind me I'm a loony!"
This monologue, so typical of Wood, sparkles with light and life. We all heard tales of Wood writing, re-writing and tolerating not an ounce of spare fat in her scripts. She was a perfectionist.
For further proof of this, please enjoy one of her greatest creations, 'Kitty', played in As Seen on TV by Patricia Routledge. Here, Wood nails the formidable, parochial north-west Women's Institute types who ran Brownie troops, whist drives and pie 'n' pea evenings. "If I were Prime Minister...," Kitty would say, straight to camera, always in a rush to be somewhere else, "and thank goodness I'm not because I've been the length and breadth of Downing Street and never spotted a decent wool shop."
She harnessed in words the gleeful menace of the pragmatic British matriarch. Our nation of Kitty-types is diminishing – and now Wood has left us too. But she'll live on in our hearts forever.
Like the brilliant, indomitable women she created, a small thing like death won't keep her down.
Join our new commenting forum
Join thought-provoking conversations, follow other Independent readers and see their replies