Voters must choose between Labour's past and Jeremy Corbyn's future at the Oldham by-election. Compassionate politics will win out
Some of the candidates in Oldham present a tonic to Corbyn's current woes in the Labour Party - but others may only make his headache worse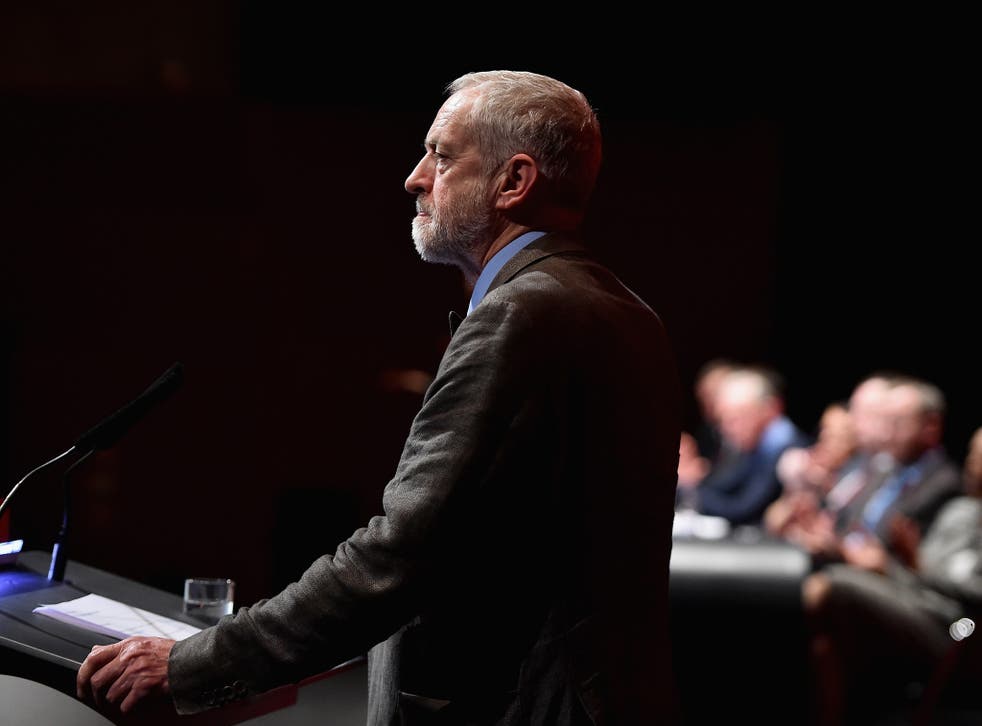 The recent passing of Michael Meacher, a giant of the Labour movement, has left a hole in the Labour Party that will be hard to fill. Michael was a fiercely socialist member of the House who exclaimed that Jeremy Corbyn's election as leader was the greatest moment of his political life. Quite fitting, then, that the ex-member of parliament for Derby North, whose office was opposite Meacher's, and who feels the same about Corbyn's victory, has been shortlisted to contest the by-election in Oldham West and Royton.
Commentators are suggesting that this by-election will serve as an early test for the way Corbyn has gone about transforming the Labour party. And as a Corbyn supporter, even I know that this will be a big moment.
While some have used Oldham's history as a reason to predict a Ukip gain, such analysis misses the point. For decades, the constituency has returned a properly left-wing MP who has often spoken about the benefits of immigration and the need for re-nationalisation. When you couple the underlying loyalty to Meacher in the area with a large minority ethnic population, it seems unlikely that Ukip offer a genuine threat.
What matters more then, in Labour terms, is who is elected as the Member of Parliament. Some of the candidates, such as Chris Williamson, present a tonic to some of Corbyn's current woes in the Labour Party - but others may only make his headache worse. Either way, this is undeniably a big test for Jeremy and the new-look Labour Party, and will serve as an early indication as to how the new politics will go down at a general election.
When I caught up with Chris Williamson ahead of the selection vote in the constituency this evening, he offered an explanation as to why he was standing for parliament in a constituency some 40 miles from his own.
He began with the surprising admission: 'I have been quite open about the fact that I have no real local connection with the area other than the fact that me and Michael were good friends and that our politics were so aligned.' Williamson was eager to stress that whoever was selected would make 'a first class MP' but that it would be an honour to carry on the work of his friend Meacher. Simply put, this is more about a legacy of friendship and left-wing loyalty than it is about geography.
It's Ukip, of course, that poses the greatest threat to Corbyn's Labour party in the area. Indeed, in the local Heywood and Middleton constituency by-election of the last parliament, Ukip came dangerously close to seizing the seat. But whether or not Ukip will be able to connect with an electorate that has turned a corner since the 2001 local race riots is unclear. Oldham was subject to intense scrutiny over its apparent racial divide, but since then, commissions have suggested that the area has done more than any other in the country to reverse this.
As Chris Williamson says, '[Ukip] may make themselves out to be patriots and wrap themselves in the British flag, but there is nothing patriotic about cutting tax credits for thousands of working families in Oldham and West Royton or supporting the Tory economic failure in the manufacturing industry.' Chris highlights an important point: that Ukip's single Westminster representative, Douglas Carswell, voted with the Tories to cut tax credits for working families.
Chris has been an ardent supporter of Jeremy Corbyn – that's no secret - and explained that the main reason he entered the race was because many supporters had asked him to. But he also felt he could continue the great work of Michael Meacher in a constituency not too dissimilar to his own. He missed out on re-election in 2015 by just 41 votes, and Corbyn will undoubtedly be hoping that he gains another loyal MP at a time when he must prove that he has widespread electoral appeal.
I, for one, believe this will be the first instance where Jeremy Corbyn is proven right about the popularity of compassionate politics, so wrongly labelled "dangerous" by right-wing media types terrified of what he might do to the Tories.
Join our new commenting forum
Join thought-provoking conversations, follow other Independent readers and see their replies