Want to know how to kill a multicultural society? Turn its ordinary citizens into border guards
Turning ordinary citizens into border guards will be the death of multicultural Britain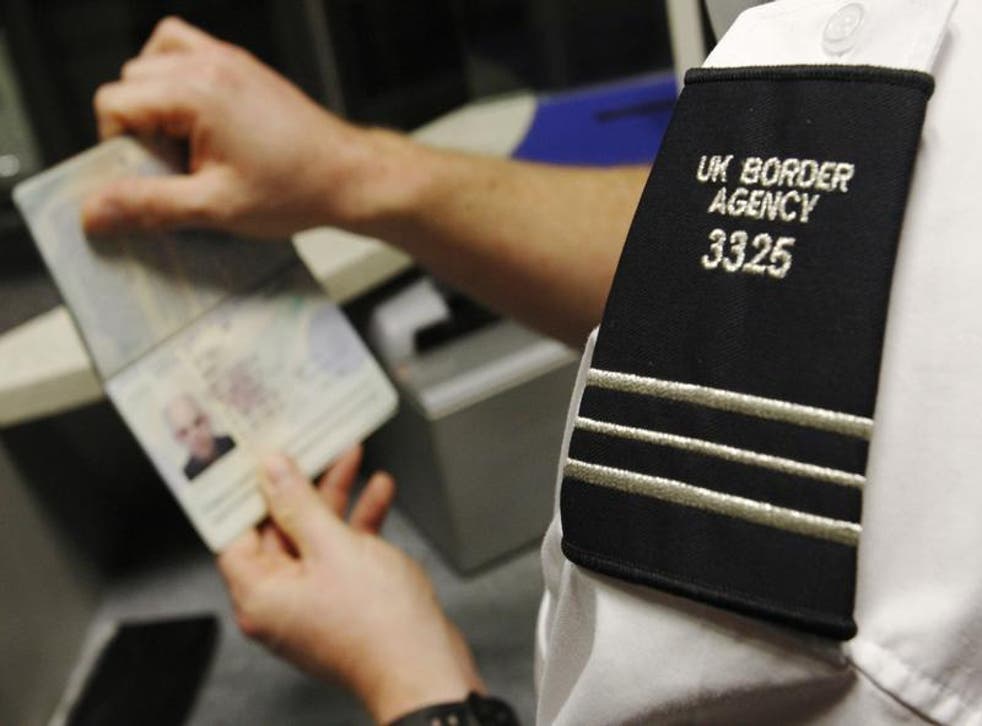 UK Border Agency guards working on primary check points are trained to examine documents, interview people and establish eligibility for UK entry. They undergo nine weeks of training and continuous on the job development in order to perform their work of securing the UK border and controlling migration to Britain.
Doctors, landlords, employers and other service providers are given zero hours worth of training on immigration control measures, but now with the implementation of the 2014 and 2015 Immigration Bills they are being asked enforce these very measures.
The creation of citizen border guards is threatening multi-cultural Britain. That's according to our research, recorded in the documentary film 'Everyday Borders', made by the University of East London's Centre for Research on Migration, Refugees and Belonging.
Those working in the areas of employment, housing, healthcare and education are required to decide whether the identity documents presented to them are authentic or forged before accepting them as employees, tenants, students or service users.
Those working in such positions may not be able, or willing, to understand the complexities of immigration legislation. If they make any mistakes in offering services to those not legally abiding in the UK they are being threatened with the possibility of fines or worse, being sent to prison.
As a direct result racial, ethnic and national minorities will be excluded from services in order to minimize the risk posed to those on the other side of the desk. A social atmosphere will develop in which service providers view new non British born clients with suspicion. This will serve to undermine any efforts we have made to create a multi-cultural society.
In addition to the threat of increased discrimination, there are more nefarious forces brought into play with the immigration legislation. As told to us during the recording of the documentary, migrants are being forced into exploitative situations. Those waiting to hear the results of their immigration and asylum applications, have become pawns to ruthless landlords and employers who exploit them economically, physically and often sexually, with the knowledge that their victims would be too scared to approach the police for fear of having their immigration status highlighted to the authorities.
While ordinary people will have to invest resources into everyday bordering and minority communities face discrimination and exploitation, a report found that the data system which is supposed to alert the professional border guards about suspected people entering or leaving the UK breaks down, on average, twice a week.
The rhetoric of British immigration bills which have limited the categories of people entitled to legally migrate to Britain can be summed up by the slogan of 'Secure Borders Safe Havens'. Ironically, the 2014 and 2015 Immigration Bills are demolishing the possibility of such a safe haven, not only to those who want to immigrate to the UK, but to those already living in the UK and have made this place home.
Join our new commenting forum
Join thought-provoking conversations, follow other Independent readers and see their replies