After we finish bombing Syria, we'll still have to talk to Isis
The West needs to decide if it can tolerate talking to Russia, to Iran and to Isis. Talking to Isis will be difficult - which is why military action will be necessary first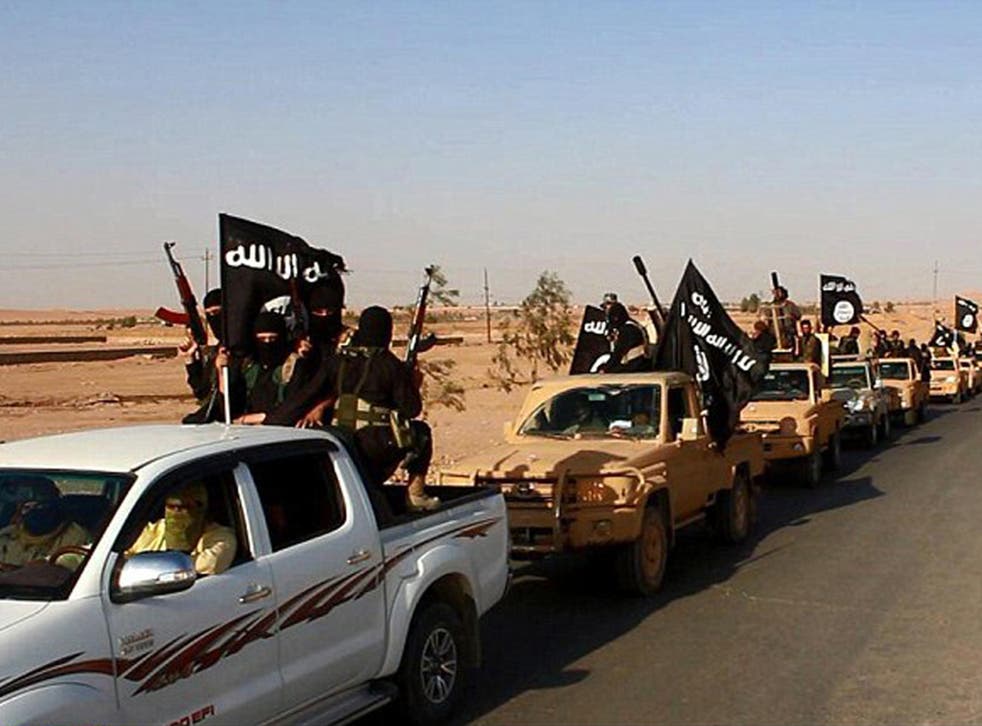 Observers of British politics find it interesting that parliament now gets to decide when the country goes to war. The Labour Party's internal divisions make for good television, and most people only care about foreign policy when it involves the use of force. But today's debate and vote on extending the RAF's fifteen month-long campaign against Isis is still no more than a sideshow in the grand scheme of the Syrian conflict, and indeed in the story of Britain's response.
The simple fact is that eight planes are not enough to make much practical difference. Ultimately it is at the negotiating table, and not on the battlefield, that this conflict needs to be resolved
There have been some sensible discussions among MPs on the right military course for Britain to take.The Defence Committee noted during the last parliament that Britain's contribution to the fight against Isis has so far been "strikingly modest". It warned against leaving British policy to be decided by its coalition allies. The Foreign Affairs Committee (FAC) concluded just recently that Britain should not extend its anti-Isis campaign into Syria, at least not without a coherent international strategy for resolving the country's four year civil war.
David Cameron's response to the FAC report underlined a simple fact both committees pointed to: military action may be necessary, but if it represents more than a small proportion of the Western effort, it simply will not work. What is needed above all else is concrete political progress. Greater efforts to protect the Syrian population would also help.
Russia needs to decide if it will give up Bashar al-Assad. The West needs to decide if it can tolerate talking to him, to Iran and indeed to Isis. Talking to Isis will be difficult. The West has little sense of what it wants. It is far from clear if it is open to negotiation. That has certainly not been its official stance. That is where a small but essential role comes in for force.
Force can help get key players to sit around a table and negotiate. It has already helped forge some limited common ground between Russia and the West. Military action can help arrest the momentum of Isis and dispel myths about its supposed invulnerability. It cannot defeat Isis. But it can degrade it, arresting its spread and limiting its ability to operate openly.
That would damage its ability to secure its territory and maintain its supply lines, undermining its efforts to recruit. It may in turn open up divisions among senior commanders.
So using force is not a futile gesture. But nor is it a direct route to peace and stability. Western states do not intend to use massive numbers of ground troops to restore order in Syria. That means Syrians themselves will have to hold any ground Isis vacates. If British bombs help convince people currently living under Isis rule to turn against it, that will help. But if they cause major civilian casualties, they will do more harm than good.
Today's vote won't much affect Syria much. It will neither resolve nor dramatically escalate the conflict. And it won't have much of an impact in Britain beyond parliament. Most British people already support bombing Isis in Syria, and no ground troops will be used. What it will do is distract from what is really needed, not a short-term tactical discussion, but much longer-term and harder progress across diplomatic and humanitarian fronts.
The real work in Syria, it seems, is still to be done. Let's not lose sight of that amidst the sound and fury of a contentious House of Commons vote.
Join our new commenting forum
Join thought-provoking conversations, follow other Independent readers and see their replies