Why I won't shop in a 'real' Amazon bookstore
The best bookshops are run by autocrats, not algorithms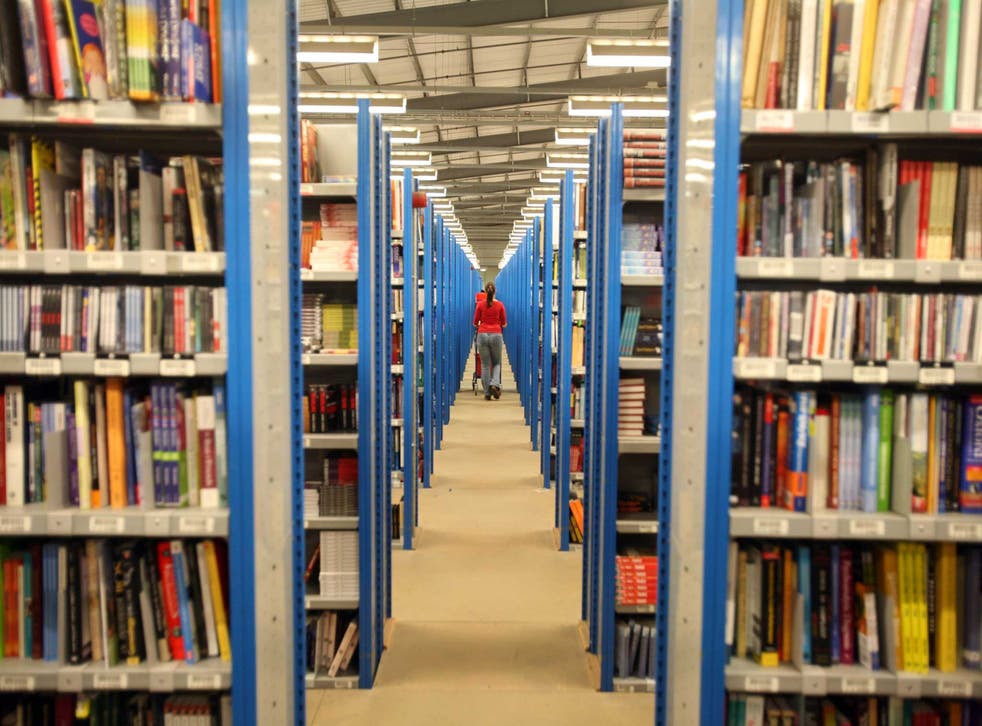 Were I to run an independent bookstore, I would ask visitors – not altogether politely – to put their phones in a little wicker basket by the door, or not be allowed in at all. How people would talk. Mine would be the Berghain of bookstores, with a studiously selected mix of fiction and non-fiction substituting for the techno and public sex, but a location likewise raised to fame by the harshness of its door policy.
Why stores don't already do this, I don't know. You've already stuck one finger up at market forces by opening a bookshop, why not throw a second at the customers themselves? If you really thought you had something to lose, you wouldn't have ploughed all that money into "Barker's Pages" in the first place.
And the moment a customer takes out their phone, you know – as owners – you're doomed. I speak from experience. Usually I make a sort of diversionary phone call, if I'm under watch from the till, ringing up my "housemate" to ask if they're around to see "that film we were talking about". Suspicions allayed, I'll whizz to the Amazon website, and compare the price of the paperback in my hand with the version online, hoping against hope that, this time, they'll be more or less the same. When it's confirmed that, no, only one of these two pathetically non-digital-things costs 1p, I slip the real book back on the shelf, shudder with self-loathing, and make my excuses on the way out. ("Batman Returns... and I must run home to collect my 3D glasses!")
The best thing about the announcement that Amazon is to open actual bookstores is that it will remove the need for this charade. Prices will be the same – on the website, and in the blandly corporate hellhole you find yourself standing in. That might be a touch unfair. But consider the press release, gushing as it does about the "real, physical doors" of its new shop, as if those of us who work outside Silicon Valley aren't actually so familiar with these strange swingy portals as to be thoroughly unimpressed by them; or how it promises all the books will be promoted with their faces out, an innovation that is both useful to the shopper and betrays a total disregard for the point of a bookshop, which is to make it incredibly difficult to find the title you want, wedged between two doorstoppers – and, most vitally, to squeeze in enough books that the anxious fellow in the raincoat can at last be united with Linen Years: The Secret of Napoleon's Wardrobe.
I have all the moral backbone of a tapeworm, as a shopper, so expect to be drawn into the bowels of an Amazon bookstore. But one last, haggard principle blocks the path. I find the idea of a book shop curated by algorithm terribly dull.
Book stores are best as autocracies: held together by the iron fist of some single batty reader, who punishes cookbooks by placing them at ankle-height, and gives a gang of cronies from Austen to Balzac all the prime territory. Most of the titles in Amazon's store, on the other hand, will only be there because they have an average customer rating of four stars and above, which rules out The Brothers Karamazov (in some editions), as well as all the overlooked novellas of the world, which either don't get reviewed, or, as with my own favourite, seem to be deliberately traduced. Never mind that stars are a fine way to rate ergonomic keyboards but a terrible scale for novels, does that not feel rotten? That some wonder-book is to be denied a place in Amazon's store because 16 people from Wyoming found the main character a bit rude?
Some say that's democracy. Your opinion isn't worth any more than anyone else's. Nonsense (and I say that on your behalf, reader, as much as my own). Mash up the opinions of millions of people and all you get is beige muck.
War and Peace will no doubt make the cut in Amazon's temple to the hive mind, and, like all other works, be presented face out, with a reader review attached to the cover. There may be an opportunity for some minor petard-hoisting here. An Amazon staff member will, one assumes, have had to choose which of the hundreds of reviews to append to Tolstoy's blunderbuss. (It won't be Gill23's: "I can't get to grips with all the bloody names"). Ipso facto, they consider that chosen review quite sensible. Ipso double facto, they must consider other reviews less sensible. At which point the rule of the average, which requires all judgements to be equally right, starts to shake, and we, the independent readers, can breathe again.
Join our new commenting forum
Join thought-provoking conversations, follow other Independent readers and see their replies