Why Korean children rank below England as the worst nation for child happiness
With the job market increasingly tight and admission to top universities essential to finding positions in conglomerates, most parents keep their children at their desks until at least 10pm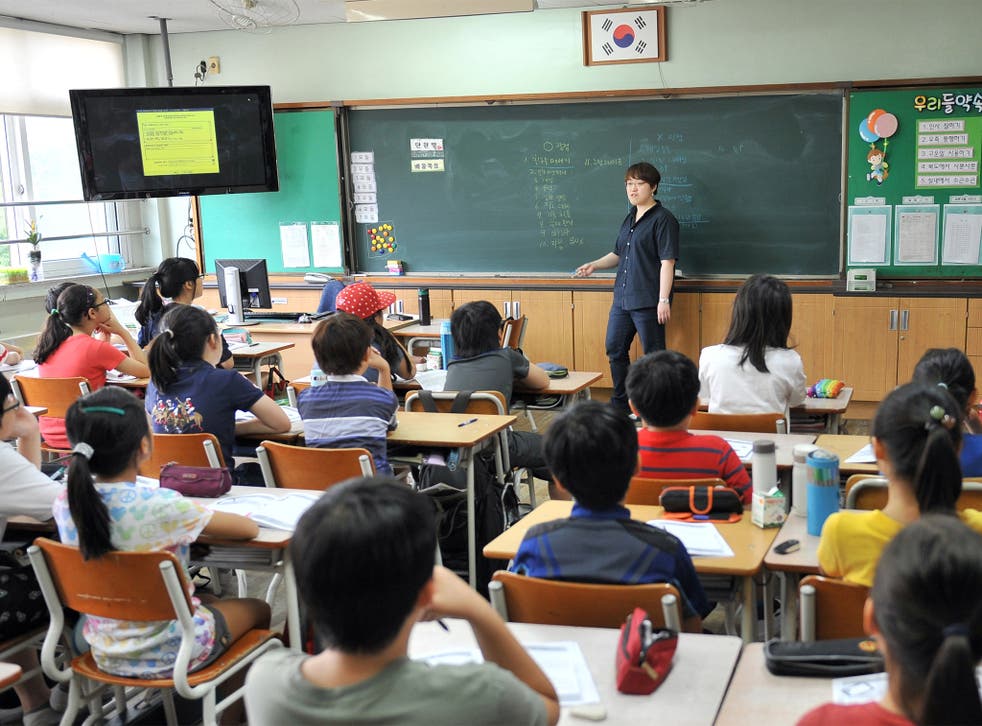 The pressure for Korean kids to succeed from pre-school onwards fuels a national epidemic of desperation among young people – and an industry in after-hours cram schools that nets about US$20bn (£12.8bn) a year.
With the job market increasingly tight and admission to top universities essential to finding positions in the "chaebol", or conglomerates, that dominate the economy, most parents keep their children at their desks until at least 10pm.
Several hundred thousand pupils do their after-school study at any of the country's 100,000 hagwon or cram schools that can be found in every town and city. Parents who can afford it hire private tutors while poor parents simply drive their kids to stay up late studying at home.
"They want to play, but they cannot because they're under pressure," said Chang Sung-hee, who tutors middle and high school children anxious to pass the exam that will determine what level university they'll attend – a barometer not only for their career success but for their prospects of finding an acceptable marriage partner.
"The pressure is so intense, the children share the emotions of adults," Ms Chang said. "The psychological atmosphere is repressive."
The anxiety often translates, she said, into a sense of hopelessness since professional-level jobs are so scarce.
Statistics Korea, the national statistics agency, lists suicide as the leading cause of death between the ages of nine and 24 in 2013 – 7.8 of 100,000 Koreans in that age bracket took their own lives – a figure far ahead of that of 4.4 deaths per 100,000 in the same category in traffic accidents that year.
The reason, as Statistics Korea explained, was clear: 61.4 per cent of those in the same category "suffered from chronic stress" in 2014 with the pressure to succeed in school as the primary cause. A poll by the Korea Health Promotion Foundation, affiliated with the finance ministry, showed that more than half of Korean teenagers had had suicidal thoughts.
Join our new commenting forum
Join thought-provoking conversations, follow other Independent readers and see their replies