On balance, it's unlikely that police will swoop on a south London art gallery this week and apprehend a laptop that will be busy making random purchases from a secretive part of the web known as the Darknet. 
Then again, it depends what the automated shopping 'bot known as Random Darknet Shopper chooses to buy online and have delivered to the gallery. Fake trainers or a counterfeit designer T-shirt are unlikely to attract the interest of the authorities, but Class A drugs or a gun would be a different matter. 
"We just don't know what's going to turn up [at the gallery] which is what makes it difficult legally," said Susan Singleton, the solicitor who has provided legal advice to the Swiss artists who designed the Shopper. "The major caveat here is that the artists are not telling it to buy drugs, so they wouldn't be responsible. But once the goods come into their possession you move to an entirely separate set of offences."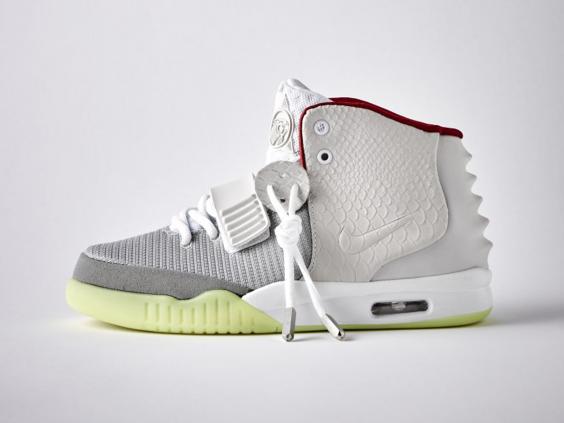 Artists Domagoj Smoljo and Carmen Weisskopf are well aware that their creation may land them in hot water when it begins an eight-week shopping spree at the Horatio Junior gallery in Rotherhithe on Friday. Every Wednesday, the 'bot will spend up to $100 (£66) in Bitcoins on an item selected at random from Alpha Bay, one of the largest marketplaces on the Darknet. Each item will be delivered to the gallery, where the artists will add them to a display they describe as a "Darknet landscape".
"It is both exciting and nerve wracking," said Smoljo, 36, who created the Shopper with Weisskopf, 39, last year as a means of exploring and understanding a secret part of the web. "I sleep badly the night before it goes shopping  ... it is something that is out of our control. We feel vulnerable, but at the same time we like it."
When Darknet Shopper was exhibited in Switzerland last year its random purchases included a pair of fake Nike trainers, counterfeit designer jeans from China and 10 packets of cigarettes from Ukraine. Swiss police took an interest when it added a bag of 10 ecstasy tablets to its haul and the pills were put on display. 
Banned, censored and 'offensive' artworks
Banned, censored and 'offensive' artworks
1/8 'My Bed' - Tracey Emin

Emin, one of the Young British Artists, created arguably her most iconic and controversial piece of art with 'My Bed'. It was short-listed for the 1999 Tuner Prize but sparked public outrage and a media furore. Emin's own bed is displayed here, surrounded by evidence of her sexual, self-destructive exploits. Stained sheets, fag butts, empty beer bottles, condom and worn underwear can all be seen in this image of suicidal depression following a major break-up.

2/8 'Christ You Know It Ain't Easy' - Sarah Lucas

This 3D piece by English artist and Tracey Emin contemporary Sarah Lucas is made from cigarette butts and depicts Christ being crucified on the cross of the English flag. It is thought to be a comment on the difficulty of quitting smoking. Lucas took up the habit aged 9. Much of her work is designed to be shocking and provocative - someone is always offended.

3/8 'Fountain' - Marcel Duchamp

This scandalous porcelain urinal, signed R.Mutt, was rejected by the Society of Independent Artists in 1917 even though the rules stated that any submission would be accepted from artists who paid the fee. Pictured here is a replica of the 1917 piece. The original is believed lost. 'Fountain' is an example of Duchamp's revolutionary 'readymades' - ordinary manufactured objects designated by the artist as art.

4/8 'The Holy Virgin Mary' - Chris Ofili

The provocative Sensation exhibit at the Brooklyn Art Museum in 1999 caused great offence. Nigerian artist Ofili's depiction of an African Madonna surrounded by black bottoms and elephant poo was called 'anti-Catholic' and 'horrible' by New York's mayor at the time. So 'horrible' that Rudy Giuliani filed a lawsuit against the museum.

5/8 'Immersion Piss Christ' - Andres Serrano

Two Catholic activists partially destroyed US artist Serrano's artwork while it was on display in the south of France. Created in 1987, it represents a small plastic crucifix submerged in a glass of the artist's own urine.

6/8 'Western-Christian Civilization' - Leon Ferrari

Argentine conceptual artist Ferrari often dealt with power and religion in his work, using images of Jesus and the Virgin Mary with cages, frying pans and even meat blenders. Showing Christ crucified on a fighter plane, 'Western-Christian Civilization' was a protest work against the Vietnam War. Governments were constantly battling against Ferrari - he was exiled from Brazil and a 2004 exhibition of his work was temporarily forced to close when Pope Francis intervened.

7/8 'Bacchante and Infant Faun' - Frederick William MacMonnies

This bronze statue caused an uproar in 1854 when an architect tried to erect it in the courtyard of the Boston Public Library. Modern viewers will see little to get het up about but the nude Roman wine deity's 'drunken indecency' offended the Women's Christian Temperance Union. It was taken down to the more liberal New York instead and is now exhibited in the Metropolitan Museum of Art. MacMonnies earned worldwide fame as a result.

8/8 'Saint Bartholomew, Exquisite Pain' - Damien Hirst

No stranger to controversy, Hirst's original sculpture had no fig leaf to protect his modesty. The artist added the extra detail to prevent issues with Chinese collectors and left it in when the sculpture was displayed in Qatar. Nudity can offend Islamic culture, particularly in places where the general public has not been exposed to contemporary art.

Getty Images
Police seized the laptop and its purchases, and a state prosecutor was asked to consider whether a 'bot could be held responsible for buying drugs. In the end, everything – except the MDMA tablets – was returned to the artists, after the prosecutor declared Random Darknet Shopper a valid art project and ruled that possession of ecstasy, in this case, was "a reasonable means for the purpose of sparking public debate about questions related to the exhibition". 
Will British authorities take a similar view? Smoljo and Weisskopf hope so, but the outcome is as hard to predict as the haul.
Reuse content