Books of the Year: The best biography and memoirs of 2015 from Sue Perkins to Diana Athill
'Spectacles' by Sue Perkins (Penguin, £20) is the celebrity memoir of the year
Click to follow
The Independent Culture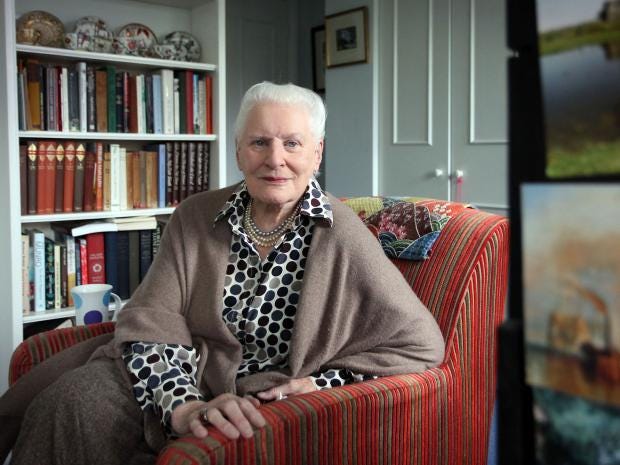 The biographies of several people in one, Xinran's Buy Me the Sky (Rider, £20) is a fascinating insight into the generations of "lone shoots" who have resulted from China's one-child policy.
It looks at the young people so spoilt and over protected that they don't know how to shop or cook and the parents who lived for their treasured ones, only to be left devastated when they moved away. The policy is now being phased out, making this an even more precious historical document of a unique era
Meanwhile, two memoirs by British grandes dames offer wisdom, humour and insight from our inter-war generation.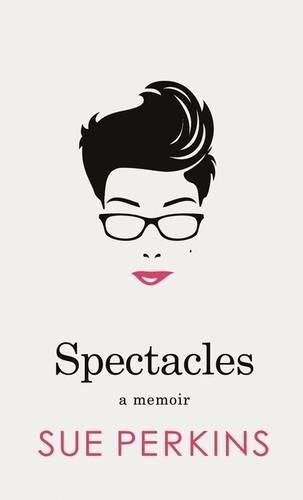 My History, by Antonia Fraser (W&N, £9.99) starts with her childhood with aristocratic and political parents and ends with the publication of her first book, while in Alive, Alive Oh! (Granta, £12.99), Diana Athill says she was too lazy to become a communist, and points out that the 1950s were not nearly as dreary as we youngsters assume.
"Words are so damned important now that we're living on paper again," wrote Iris Murdoch in 1946. Goodness knows what she'd think of having a Twitter account, with thousands of followers, but thanks to Living on Paper (Chatto & Windus, £25) we do have her letters, many of them unpublished until now, to remind us of her wit.
The 15 best opening lines in literature
The 15 best opening lines in literature
1/15 Pride and Prejudice, by Jane Austen

"It is a truth universally acknowledged, that a single man in possession of a good fortune, must be in want of a wife."

chipkidd.com

2/15 Anna Karenina, by Leo Tolstoy

"All happy families are alike but an unhappy family is unhappy after its own fashion."

npr.org

3/15 A Tale of Two Cities, by Charles Dickens

"It was the best of times, it was the worst of times, it was the age of wisdom, it was the age of foolishness, it was the epoch of belief, it was the epoch of incredulity, it was the season of Light, it was the season of Darkness, it was the spring of hope, it was the winter of despair, we had everything before us, we had nothing before us, we were all going direct to Heaven, we were all going direct the other way."

Waterstones

4/15 Wuthering Heights, by Emily Brontë

"I have just returned from a visit to my landlord – the solitary neighbour that I shall be troubled with", which pitches you straight into the story."

Penguin Books

5/15 Middlemarch, by George Eliot

"Miss Brooke had that kind of beauty which seems to be thrown into relief by poor dress."

Penguin Books

6/15 Nineteen Eighty-Four, by George Orwell

"It was a bright cold day in April, and the clocks were striking thirteen."

AP

7/15 The Great Gatsby, by F. Scott Fitzgerald

"In my younger and more vulnerable years my father gave me some advice that I've been turning over in my mind ever since. Whenever you feel like criticising any one, he told me, just remember that all the people in this world haven't had the advantages that you've had."

cracked.com

8/15 Peter Pan, by J.M. Barrie

"All children, except one, grow up."

read.gov

9/15 One Flew Over the Cuckoo's Nest, by Ken Kesey

"They're out there. Black boys in white suits up before me to commit sex acts in the hall and get it mopped up before I can catch them."

listed.com

10/15 Jane Eyre, by Charlotte Brontë

"There was no possibility of taking a walk that day."

rarebookschool.org

11/15 One Hundred Years of Solitude, by Gabriel Garcia Marquez

"Many years later, as he faced the firing squad, Colonel Aureliano Buendía was to remember that distant afternoon when his father took him to discover ice."

Harper Collins

12/15 The Metamorphosis, by Franz Kafka

As Gregor Samsa awoke one morning from uneasy dreams he found himself transformed in his bed into a monstrous vermin."

minabach.com

13/15 The Adventures of Huckleberry Finn, by Mark Twain

"You don't know about me without you have read a book by the name of The Adventures of Tom Sawyer, but that ain't no matter. That book was made by Mr. Mark Twain, and he told the truth, mainly."

Penguin Books

14/15 The Old Man and the Sea, by Ernest Hemingway

"He was an old man who fished alone in a skiff in the Gulf Stream and he had gone eighty-four days now without taking a fish."

npr.org

15/15 Catch 22, by Joseph Heller

"It was love at first sight. The first time Yossarian saw the chaplain he fell madly in love with him."

gonereading.com
From one Oxbridge bluestocking to another, Spectacles by Sue Perkins (Penguin, £20) is the celebrity memoir of the year; she doesn't spill any Bake Off secrets but she is surprisingly open about her own life, her career, and her grief at infertility.
Gloria Steinem, meanwhile, weaves other people's stories into her own in her brilliant, warm and challenging My Life on the Road (Oneworld, £14.99). And Peter Stanford's new study of Judas: The Troubling History of the Renegade Apostle (Hodder & Stoughton, £20) deserves to be at least as successful as his 1996 biography of The Devil.
The prize for "most miles travelled in pursuit of a biographical subject" goes to Bee Rowlatt for In Search of Mary: the Mother of All  Journeys (Alma Books, £12.99), in which Rowlatt and child follow in Mary Wollstonecraft's footsteps across Scandinavia. An excellent exploration of the rights and roles of women, two centuries apart.
Comments