Edward Wilson-Lee, Shakespeare in Swahililand: Adventures With the Ever-Living Poet: 'African safari with the Bard', book review
Shakespeare in Swahililand guides us through a number of significant Shakespeare sightings in East Africa since the mid-19th century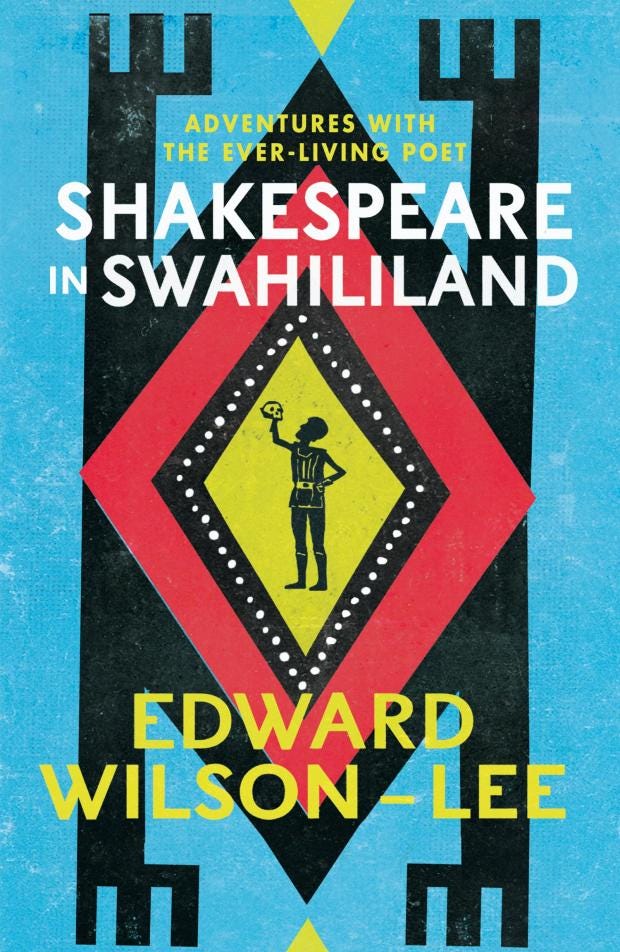 The "Holy Grail of Shakespeare studies", says Wilson-Lee, is "an understanding of Shakespeare's universal appeal".
Amid the dozens of new books flooding this anniversary season (he died in April 1616), Wilson-Lee's attempt to explain this universality is one of the more oblique, and one of the more interesting for it.
Shakespeare in Swahililand guides us through a number of significant Shakespeare sightings in East Africa since the mid-19th century, demonstrating not merely his reception but specifically how the colonisers chose to make use of him.
The 15 best opening lines in literature
The 15 best opening lines in literature
1/15 Pride and Prejudice, by Jane Austen

"It is a truth universally acknowledged, that a single man in possession of a good fortune, must be in want of a wife."

chipkidd.com

2/15 Anna Karenina, by Leo Tolstoy

"All happy families are alike but an unhappy family is unhappy after its own fashion."

npr.org

3/15 A Tale of Two Cities, by Charles Dickens

"It was the best of times, it was the worst of times, it was the age of wisdom, it was the age of foolishness, it was the epoch of belief, it was the epoch of incredulity, it was the season of Light, it was the season of Darkness, it was the spring of hope, it was the winter of despair, we had everything before us, we had nothing before us, we were all going direct to Heaven, we were all going direct the other way."

Waterstones

4/15 Wuthering Heights, by Emily Brontë

"I have just returned from a visit to my landlord – the solitary neighbour that I shall be troubled with", which pitches you straight into the story."

Penguin Books

5/15 Middlemarch, by George Eliot

"Miss Brooke had that kind of beauty which seems to be thrown into relief by poor dress."

Penguin Books

6/15 Nineteen Eighty-Four, by George Orwell

"It was a bright cold day in April, and the clocks were striking thirteen."

AP

7/15 The Great Gatsby, by F. Scott Fitzgerald

"In my younger and more vulnerable years my father gave me some advice that I've been turning over in my mind ever since. Whenever you feel like criticising any one, he told me, just remember that all the people in this world haven't had the advantages that you've had."

cracked.com

8/15 Peter Pan, by J.M. Barrie

"All children, except one, grow up."

read.gov

9/15 One Flew Over the Cuckoo's Nest, by Ken Kesey

"They're out there. Black boys in white suits up before me to commit sex acts in the hall and get it mopped up before I can catch them."

listed.com

10/15 Jane Eyre, by Charlotte Brontë

"There was no possibility of taking a walk that day."

rarebookschool.org

11/15 One Hundred Years of Solitude, by Gabriel Garcia Marquez

"Many years later, as he faced the firing squad, Colonel Aureliano Buendía was to remember that distant afternoon when his father took him to discover ice."

Harper Collins

12/15 The Metamorphosis, by Franz Kafka

As Gregor Samsa awoke one morning from uneasy dreams he found himself transformed in his bed into a monstrous vermin."

minabach.com

13/15 The Adventures of Huckleberry Finn, by Mark Twain

"You don't know about me without you have read a book by the name of The Adventures of Tom Sawyer, but that ain't no matter. That book was made by Mr. Mark Twain, and he told the truth, mainly."

Penguin Books

14/15 The Old Man and the Sea, by Ernest Hemingway

"He was an old man who fished alone in a skiff in the Gulf Stream and he had gone eighty-four days now without taking a fish."

npr.org

15/15 Catch 22, by Joseph Heller

"It was love at first sight. The first time Yossarian saw the chaplain he fell madly in love with him."

gonereading.com
When Richard Burton and Henry Stanley embarked on their respective expeditions, a collected Shakespeare was among very few books they brought along.
Their aim was not to share Shakespeare with the natives, rather to have some portable civilisation into which they might retreat, to reinforce their own cultured apartness.
Meanwhile, for Edward Steere, who in 1867 in Zanzibar produced a slim educational collection of Shakespeare tales in Swahili, Shakespeare was a civilising force to be shared, proselytised. (Far from forcibly separating Us and Them, Shakespeare would make Them more like Us.)
Half a century later, Karen Blixen would use a Shakespeare anecdote to demonstrate not that European and non-European cultures are fundamentally the same, but that they are valuably different.
One clear cultural difference became apparent with the sudden rush of stage productions in the East Africa Protectorate in the early 20th century (at least 15 in 18 months, significantly outpacing London's West End). This dramatic increase came via India, brought by the workers who built the East African Railway, which in turn led to population centres large enough to support theatrical performances.
The performing troupes often had little notion that they were performing "Shakespeare", so the plays were substantially adjusted in translation, and arguably the better for it; freed from the constraints of anxious European bardolatry, the plays could be brought much closer to their audiences' lives.
The book's fascinating performance history of East African Shakespeares begins, implausibly, as far back as 1607, with the first recorded performance of Hamlet, on a ship called The Dragon moored off the African coast.
Wilson-Lee's account of his East African Shakespeare-hunt is vivid and full of insights.
What we learn about colonial power relationships and historical currents is as convincing as any general explanations of Shakespeare's universalism, but that, perhaps, is partly the point: it's the very fact that Shakespeare is so read and performed, with these multiple interactions each revealing something, that demonstrates his boundless potential.
Shakespeare in Swahililand: Adventures With the Ever-Living Poet, by Edward Wilson-Lee. William Collins £20
Reuse content
Comments