A middle-aged woman takes a year off from her marriage to sleep with whoever she wants to and writes about it. It is a daring premise for a book that has already garnered so much attention that the publishers moved the release date forward in the UK. 
Robin Rinaldi is 44, has a successful job as a magazine editor in San Francisco and has been in a loving, sexually fulfilling marriage for more than 15 years.
But although she appears to "have it all", she doesn't have a baby and is desperate for one. When confronted by her husband Scott's decision to have a vasectomy, Rinaldi sets out on a quest for sexual experimentation.
If Scott is allowed to do whatever he wants, she realises she must satisfy her occasional urges for more sexual partners in return.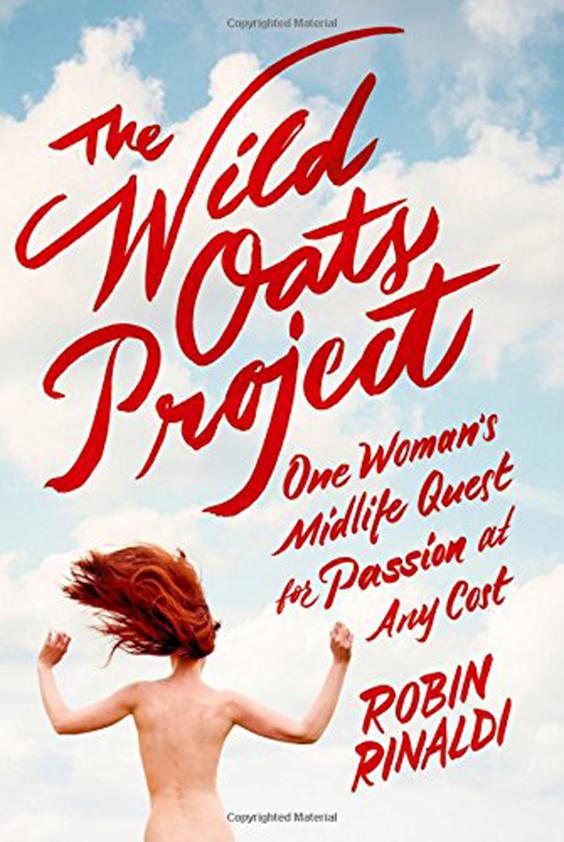 Rinaldi decides she will sleep with whoever she wants to during the week, and come back to live with her husband at the weekend. Scott is also free to engage in an open relationship, and the two decide on three rules: a condom must always be worn, there must be no sleeping with friends, and they cannot go on more than three dates with any potential lover.
The "project" gives Rinaldi the power to throw off the shackles of female virtue and begin her quest for sexual enlightenment. She finds new partners on Craigslist, on dating websites and at a neo-tantric sex retreat. Her year-long adventure results in 12 new lovers, countless sexual realisations and a greater understanding of her body.
Rinaldi's romps are likely to be envied by many but there is an underlying sense of sadness that runs throughout her book. It is hard not to read her memoir without feeling her actions are motivated by revenge towards Scott. She claims they are not, and insists she is searching for a long-neglected sexual self-knowledge.
But while she writes about a constant yearning for a greater sexual awakening, she climaxes with only two or three partners. Every new lover brings her closer to understanding her sexual needs (she learns that she loves to be spanked) but she is never able to fully articulate what she is searching for.
Her insatiable craving for a deep sexual-psycho connection reaches its own climax when she moves into a sex commune that advocates "OMing" or orgasmic meditation, in which a random man touches her clitoris for 15 minutes each morning.
Rinaldi's encounters are sexy and exciting, but it is hard not to share in her sense of loss as she struggles to achieve unattainable sexual enlightenment.
Reuse content