Warning: contains rude words. Excuse my French. And English.
The Marquis de Sade's earliest work of fiction, The 120 Days of Sodom, is also his most extreme. It tells the story of four libertines – a duke, a bishop, a judge and a banker – who lock themselves away in a castle with an entourage that includes two harems of teenage boys and girls. Four ageing prostitutes, appointed as storytellers, each tell of 150 "passions" or perversions over the course of a month. The libertines enact the passions they hear described, and as these become more violent, the narrative builds to a murderous climax. Though Sade never finished his novel, and the last three parts are in note form only, it remains a uniquely disturbing work.
And therefore uniquely challenging to translate. Perhaps this was the reason no one had attempted a new translation since the one first published by Austryn Wainhouse in 1954 (and revised with Richard Seaver in 1966). In any case, Thomas Wynn and I felt a new version was long overdue, and, much to our surprise, Penguin Classics agreed.
Dealing with the violence was not the only challenge we faced: The 120 Days is also Sade's most obscene work of fiction. Over the course of three years, this indeed was the issue that prompted the most discussion and debate between us. How exactly were we to translate the various rude words of the original French? Was a vit a prick, dick or a cock? Were tétons boobs, tits or breasts? Was a derrière a behind, a backside or, indeed, a derrière? Was a cul a bum or an arse? While Wainhouse adopted an eccentric idiom that could be best described as mock-Tudor, we decided to try as far as possible to use sexual slang that was still in use today – as long as it did not sound gratingly contemporary.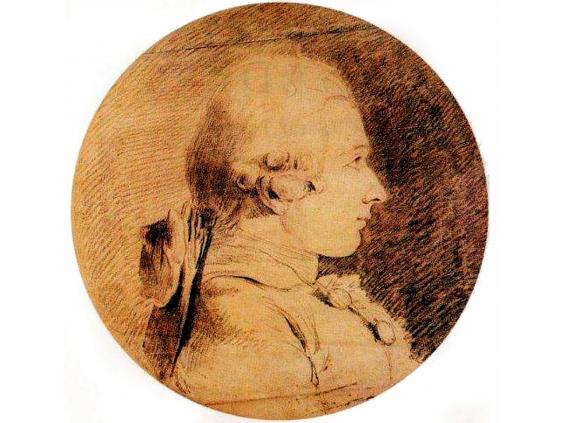 Translating obscenity into your own language takes some getting used to. However familiar one becomes with another language, a trace of otherness always remains. Sometimes this can add to the beauty of the language, or to its mystique, but when it comes to obscenity there is a distinct softening effect. Rude words in other languages never have quite the same force, so translating them into one's own language brings the obscenity home in more ways than one.
English reserve probably plays a part in the process, too. When we started translating 120 Days I soon realised I was instinctively toning the original down, avoiding words that I found jarringly ugly. I may not have overcome that entirely (no dicks or cocks for me, thank you very much!) but I realised pretty quickly that a watered-down version of Sade's novel would be the worst possible outcome. The last thing we wanted to produce was a text that was any less shocking – and therefore potentially appealing – than the original. We had a duty to be just as rude, crude, and revolting as Sade.
The 15 best opening lines in literature
The 15 best opening lines in literature
1/15 Pride and Prejudice, by Jane Austen

"It is a truth universally acknowledged, that a single man in possession of a good fortune, must be in want of a wife."

chipkidd.com

2/15 Anna Karenina, by Leo Tolstoy

"All happy families are alike but an unhappy family is unhappy after its own fashion."

npr.org

3/15 A Tale of Two Cities, by Charles Dickens

"It was the best of times, it was the worst of times, it was the age of wisdom, it was the age of foolishness, it was the epoch of belief, it was the epoch of incredulity, it was the season of Light, it was the season of Darkness, it was the spring of hope, it was the winter of despair, we had everything before us, we had nothing before us, we were all going direct to Heaven, we were all going direct the other way."

Waterstones

4/15 Wuthering Heights, by Emily Brontë

"I have just returned from a visit to my landlord – the solitary neighbour that I shall be troubled with", which pitches you straight into the story."

Penguin Books

5/15 Middlemarch, by George Eliot

"Miss Brooke had that kind of beauty which seems to be thrown into relief by poor dress."

Penguin Books

6/15 Nineteen Eighty-Four, by George Orwell

"It was a bright cold day in April, and the clocks were striking thirteen."

AP

7/15 The Great Gatsby, by F. Scott Fitzgerald

"In my younger and more vulnerable years my father gave me some advice that I've been turning over in my mind ever since. Whenever you feel like criticising any one, he told me, just remember that all the people in this world haven't had the advantages that you've had."

cracked.com

8/15 Peter Pan, by J.M. Barrie

"All children, except one, grow up."

read.gov

9/15 One Flew Over the Cuckoo's Nest, by Ken Kesey

"They're out there. Black boys in white suits up before me to commit sex acts in the hall and get it mopped up before I can catch them."

listed.com

10/15 Jane Eyre, by Charlotte Brontë

"There was no possibility of taking a walk that day."

rarebookschool.org

11/15 One Hundred Years of Solitude, by Gabriel Garcia Marquez

"Many years later, as he faced the firing squad, Colonel Aureliano Buendía was to remember that distant afternoon when his father took him to discover ice."

Harper Collins

12/15 The Metamorphosis, by Franz Kafka

As Gregor Samsa awoke one morning from uneasy dreams he found himself transformed in his bed into a monstrous vermin."

minabach.com

13/15 The Adventures of Huckleberry Finn, by Mark Twain

"You don't know about me without you have read a book by the name of The Adventures of Tom Sawyer, but that ain't no matter. That book was made by Mr. Mark Twain, and he told the truth, mainly."

Penguin Books

14/15 The Old Man and the Sea, by Ernest Hemingway

"He was an old man who fished alone in a skiff in the Gulf Stream and he had gone eighty-four days now without taking a fish."

npr.org

15/15 Catch 22, by Joseph Heller

"It was love at first sight. The first time Yossarian saw the chaplain he fell madly in love with him."

gonereading.com
To ensure consistency we compiled our own Sadean lexicon as we were translating. Once we had debated the various possible translations of a particular word we would try to settle on one and stick to it. Usually. So a vit would always be a prick, and a cul would always be an arse.
But this wasn't always possible. When it came to translating tétons, for example, one word was not enough. One of our most treasured resources as translators was the University of Chicago's database of old French dictionaries, which includes several from the 17th and 18th centuries.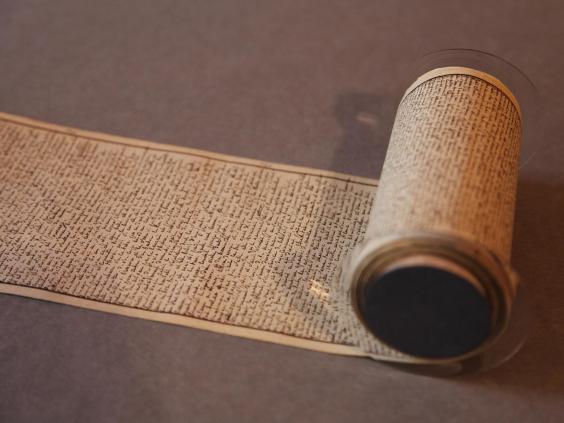 One of the things this showed was that téton was not always quite as familiar or coarse as the English "tit" (Molière and Voltaire both used it), so we had to be attentive to these different inflections. In cases like these, it matters whether the word is written by the narrator or spoken by one of the characters, whether it is said by a man or a woman, neutrally or insultingly, and so on – a man or woman writing "breasts" is very different to a man saying "tits" and very different to a woman saying "boobs".
The term that gave us the most trouble by far was the verb se branler – a slang term meaning to masturbate that is still commonly used by French speakers today. There may be no shortage of English equivalents, but nor is there any shortage of Englishes to consider – and therein lies the problem. The most obvious English equivalent – "to wank" – would be unfamiliar and odd on one side of the Atlantic, while "to jerk off" would be familiar but decidedly American in its associations to English readers. We contemplated "to pleasure oneself" but it seemed a little sex-positive and a little too polite, while "fapping" had yet to hit the public (or our) consciousness.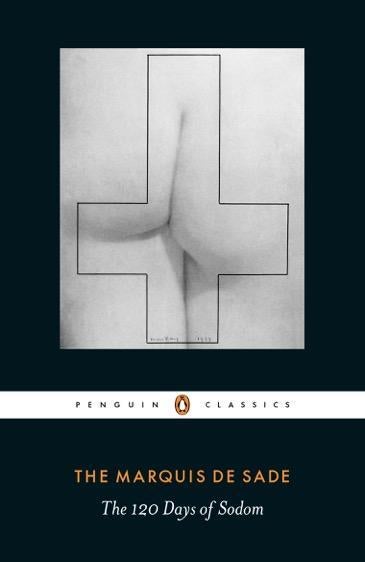 Ultimately, we decided on "to frig" even though we were aware that this use of the word would be unfamiliar to many readers – particularly those too young to remember the Sex Pistols' version of Friggin' in the Riggin' (1979). When we canvassed our students, most thought "frig" was a euphemism for "fuck"; and indeed most dictionaries now give "have sexual intercourse with" as the first definition, and "to masturbate" as the second.
But "to frig" works in a way that the alternatives do not – it is compact, and usable reflexively or non-reflexively, and transitively or intransitively. We think – or hope – its general unfamiliarity might work in its favour for many readers, as this will mean it won't have strong associations of one particular form of English. In any case, as it occurs so frequently in our translation, we hope readers will soon get used to it and that its initial strangeness will soon be forgotten.
Who knows – perhaps the legacy of this translation will be a return of frigging?
Sade's The 120 Days of Sodom, translated by Will McMorran and Thomas Wynn, was published earlier this month as a Penguin Classic in the UK. It will be released in North America on December 27 2016.

This article was originally published on The Conversation (www.conversation.com) Will McMorran is a Senior Lecturer in French & Comparative Literature at Queen Mary University of London
Reuse content