The race for the Republican presidential nomination has already seen a huge amount of drama, to the extent where parallels can be found with hit HBO fantasy series Game of Thrones.
Donald Trump has been relentless in his quest for the throne presidency, using any means necessary to defeat his Republican rivals; his latest victim being Jeb Bush who dropped out of the race on Saturday.
Political satirist Huw Parkinson has created a spoof video for Australian Broadcasting Corporation's Insiders, which hilariously splices Mr Trump's most controversial quotes with clips from the television show, giving us an insight into what we could expect if the Donald was in Westeros.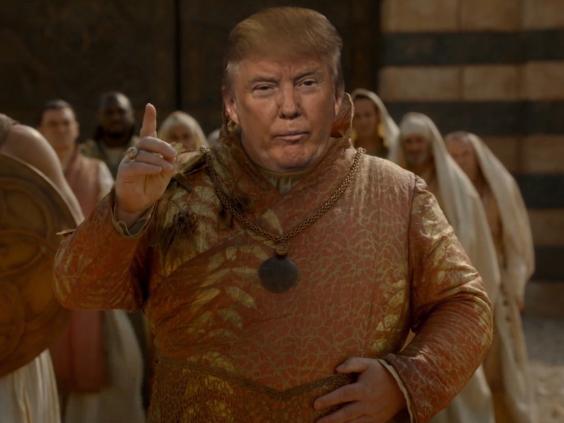 The mash-up begins with Mr Trump turning away the Mother of Dragons, Daenerys Targaryen, at the gates of Qarth.
"We have a tremendous problem and we can't be the stupid country any more", replies a defiant Mr Trump.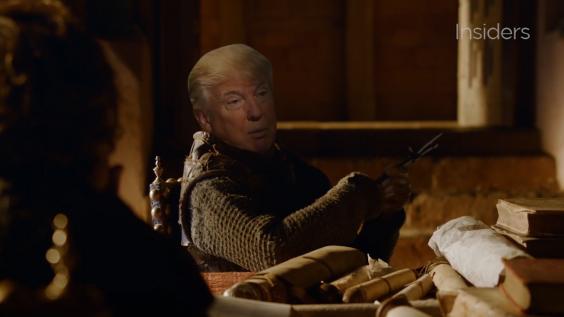 His recent dispute with the Pope and desire to create a wall on the border with Mexico are two issues prevalent in the video.
The spoof ends with Mr Trump's promise to "bring back water-boarding and bring back a hell of a lot worse than water-boarding" while pointing towards the iconic wildfire explosion during the Battle of Blackwater Bay.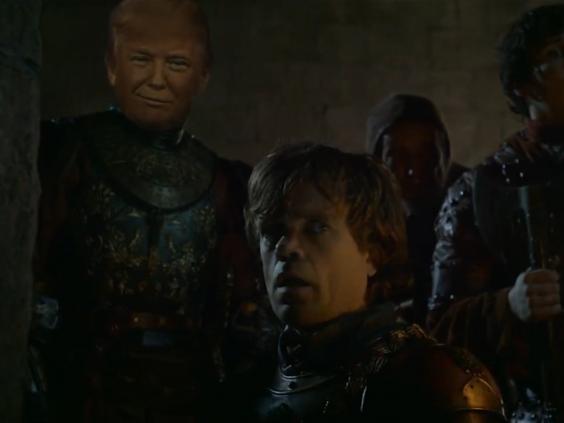 The video 'Winter is Trumping' on YouTube has been viewed over 400,000 times and attracted 2,000 comments in two days.