Following in the footsteps of ABBA and Loreen is a daunting prospect, but Sweden's Mans Zelmerlow flew the flag high for his country at Eurovision 2015, winning a close contest to be crowned winner.
Zelmerlow's song, "Heroes", had been the bookies' favourite to win over the continent's music juries and televoters in Vienna at the final. Having cruised through the semi-final on Thursday with another great performance, it looks like there is nothing in Zelmerlow's way to achieving Song Contest glory.
The Swede's popularity may surprise some given that the 28-year-old had a recent run-in with the LGBT community after it was claimed homosexuality was not natural. However, he later apologised and has spent a long time building bridges. Notably, that is also the slogan for this year's Eurovision.
With Russia, Italy and Australia hoping to surprise Sweden in the final, Zelmerlow triumphed. The Independent spoke with Eurovision expert Daniel Gould to discuss what made Zelmerlow tick all the right boxes:
He's a credible artist
Whereas the UK has lost its love for taking the competition seriously, Sweden has a fine recent history in the tournament, most notably winning the contest in 2012 with Loreen's "Euphoria". She rose to fame after participating in Sweden's version of Pop Idol in 2004 and Zelmerlow took part in the same programme one year later. He is a huge star in his country compared to the UK entry, Electro Velvet (who?).
Echoes of Guetta
Dust off the glitter and wipe the cava off your fake eyelashes, Eurovision is still just a song contest. And Gould argues that Sweden's song, out of all the 27 contenders, is the most likely to appeal to your typical music-buying punter. He says: "I think Sweden is the song I most likely see storm to the top of iTunes Charts around Europel. It has echoes of a few hits over recent years, including David Guetta's 'Lovers of the Sun' (indeed the resemblance is uncanny)."
He did well in the semi-finals and rehearsals
Eurovision experts and bookies watch the semi-finals and the rehearsals with eagle eyes, and Zelmerlow was impeccable throughout. Indeed, his strong showing in the semi-final on Thursday meant that the producers gave him a favourable draw in the final...
Most controversial Eurovision moments
Most controversial Eurovision moments
1/8 Conchita Wurst, Austria (2014)

Russia's anti-gay president Vladmir Putin branded Eurovision a 'Europe-wide gay parade' and shortly afterwards, Austrian drag singer Tom Neuworth more than got his own back. Neuworth's bearded lady alter-ego Conchita Wurst triumphed with the Bond-style "Rise Like a Phoenix", shooting down homophobes who had sent her abuse in the run-up to the contest.

Getty Images

2/8 Donatan and Cleo, Poland (2014)

When Poland returned to Eurovision after a two-year absence, few suspected that girls dressed as milkmaids could be quite so raunchy. Controversially, the UK public voted this their favourite, while the national jury placed it last. Soprano Laura Wright called it "soft porn" and "two boobs too far".

Eurovision

3/8 Ping Pong, Israel (2000)

Israel and Syria were officially at war during this contest and just to make matters worse, Ping Pong decided to wave Syrian flags during rehearsals in a bid for peace. Unsurprisingly, Israeli politicians demanded they be banned for not representing national values and when they weren't, they left them to cover all their own expenses. The flags made a comeback in the final but they only received seven points.

YouTube

4/8 Stephane and 3G, Georgia (2009)

"We Don't Wanna Put In" was understandably read as a massive dig at Putin, just one year after Georgia's war with Russia. The European Broadcast Union deemed it "too political" for Eurovision and Georgia was asked to either change the lyrics or submit a different song. They refused and withdrew from the competition.

YouTube

5/8 Paul Oscar, Iceland (1997)

This gay pop singer sparked outrage when he performed "My Final Dance" backed by four latex-clad women provocatively frolicking on a white leather sofa. To this day it remains one of the most eyebrow-raising and overtly sexual Eurovision moments ever.

YouTube

6/8 Dana International, Israel (1998)

Conchita's been there, done that since, but Dana International was the first transgender person to represent their country at Eurovision back in the late Nineties. She caused uproar in Israel, with ultra-Orthodox Jews protesting in the streets and some even sending death threats. Naturally, she won with a feather-laden diva-like performance to show the haters who's the boss.

YouTube/BBC

7/8 Teapacks, Israel (2007)

Yet another Israeli controversy came with Teapacks' song "Push the Button", which included lyrics about "crazy rulers" and a "world full of terror". Some speculated that the track reflected Israeli anxiety about a nuclear war with Iran, but it was given the go ahead by Eurovision bosses.

YouTube

8/8 Jean-Claude Pascal, Luxembourg (1961)

Luxembourg's entry "Maybe It Isn't America (Because America Isn't the Be-All)" was sung in French and widely seen as anti-American, just as Ronald Reagan took up his presidency. It didn't do too well, finishing in 11th.

YouTube
Position in the draw
Out of 27 countries, Sweden has been selected to appear tenth, a good position. Gould says that this shows Sweden polled well in the semi-final and therefore they gave Zelmerlow a favourable place in the running order to reflect what the audience wants.
Gould says: "Producers' control of where entrants sing in the draw means a song with a strong chance of winning won't be buried with a single-digit draw. Last year, Conchita and Sweden's Sanna were betting favourites drawn in the first half of a 26-runner field. Producers kindly gave them 11th and 13th respectively, so as not to hinder their chances too much. They finished first and third."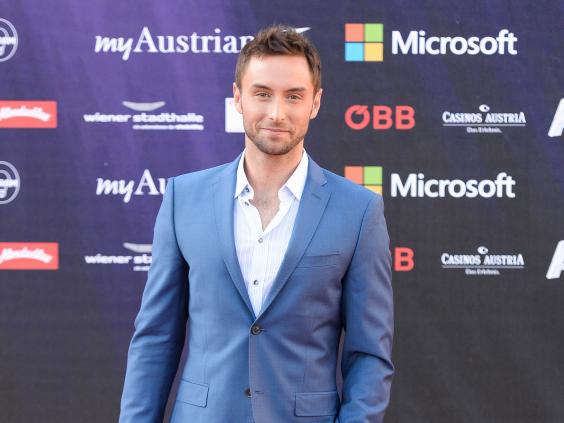 He has stage interaction
This can really add some extra sparkle to a contestant's chances. Gould says of Zelmerlow, "There's a clever animation stage show that goes with the act, which means that there is interaction on stage which I think is an important for a Eurovision act to create the sense of a story.
"There's good movement on stage which is important for an up tempo song. If you have an up tempo song and you're static on stage, you somehow lose the interest of viewers. It's a very deserving favourite."
iTunes chart
Gould says, "Last year, they released the songs on iTunes after the semi-finals. The top five in the final were in those kind of positions in the iTunes chart around Europe, so you had a very definite signal as to what people were buying after watching the semi-finals."
So far, "Heroes" has appeared in the top 20 selling singles on iTunes in Sweden, Estonia, Norway, Finland, Austria and Denmark.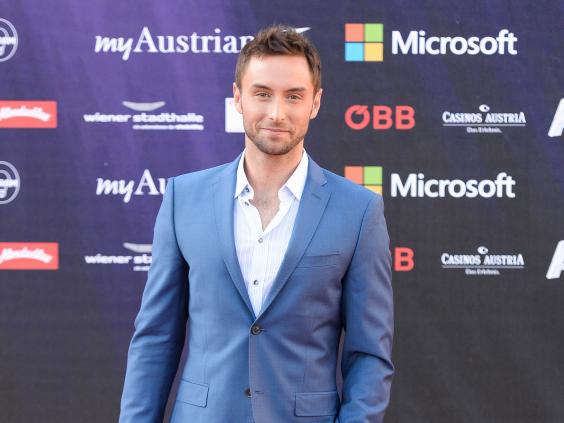 He's attractive
Appearances can be everything: Lordi was scary but original; Conchita was fabulous and original. When it comes to male winners of the competition (which has only happened on eight previous occasions) they are always handsome men: Dima Bilan and Alexander Rybak for example (although the jury is still out on Toto Cutugno).
Gould adds: "With his good looks, Zelmerlow has long been popular domestically and among fans."
Sweden's selection competition is a big event
To get the chance to represent Sweden at Eurovision, Zelmerlow had to win via a televote at Melodifestivalen. Gould says this contest in itself is watched by fans across Europe in February and March. "Mans Zelmerlow won with a televote even stronger than Loreen's in 2012," Gould notes.
Eurovision Song Contest 2015, Saturday 8pm - 11:35pm, BBC One
Reuse content