Seretse Khama and Ruth Williams lived the most beautiful love story you've never heard of. 
An injustice David Oyelowo and director Amma Asante are attempting to rectify in A United Kingdom; which brings to screen the experiences of two lovers whose political and social positions turned their marriage into a crisis of international proportions. 
Based on true events, the films rolls back to 1947 when London clerk Ruth Williams (Rosamund Pike) fell hopelessly in love with Seretse Khama (Oyelowo), the heir to Bechuanaland, a protectorate under the thumb of the British empire since the 1880s.
Their marriage soon devolved into an international crisis: Bechuanaland's borders with South Africa saw the first trickling of Apartheid bleed into its soul, and Khama was rejected by his country while facing international pressures from a Britain keen to appease South Africa in order to maintain its trade links. 
Asante's film is a masterwork of sweeping romanticism, while still engaging fully in the racial politics of the time and Britain's complicity in the surrounding historical events, an angle Oyelowo  was keen to explore ever since he first came across this incredible chapter in history. 
We spoke to Oyelowo about his history with the project, his creative relationship with Asante, and how he hopes the film will help inspire a change in mainstream historical narratives. 
How familiar were you with the story of Seretse Khama and Ruth Williams before signing on to this project?
It came my way in 2010 when I was doing a film called 96 Minutes in Atlanta, and the producers of that film – Justin Moore-Lewy and Charlie Mason – had optioned the book called Colour Bar, by Susan Williams; which basically charted Seretse Khama and Ruth Williams' relationship and the fall-out from their inter-racial marriage.
I remember getting the book handed to me and, literally, it was the image of them on the cover that just arrested me. I thought, "Who are they? Why don't I know who they are? I want to know more." And that was basically when my obsession with the idea of their story being told as a film began. 
What was it about Amma Asante, apart from being incredibly talented, that made her the perfect pick to direct this project?
I've known Amma for quite a while. She actually wrote one of the first things I did out of drama school, a show called Brothers and Sisters. But it wasn't until I saw Belle that I thought, "Wow". Her treatment of the juxtaposition of a love story and the politics of that time I just thought was masterfully done, and that's something we desperately needed on this.
There's a real way of telling the Ruth and Seretse story, whereby the politics overwhelms the love story and I don't think that's going to be the best version of the film. Also, culturally speaking  we're both of African descent, we were both born in the UK. And that perspective I felt, ideally, is the perspective you want to have.
You want to be able to both understand the African side of the narrative and the British side of the narrative and not find yourself being pulled to one over the other, which I think would be an understandable tendency if you only had one of those cultures as a point of reference. So, all of those aspects make it feel like she was a perfect candidate. 
What role do you believe cinema has in rectifying the historical narrative?
I think education and schools have largely failed most societies in terms of what is cherry-picked as the history that is taught. There's only so much you can fit into a history curriculum, but what is chosen to be taught is often, in my opinion, very questionable and is borne out of the perspective of the people who come up with the curriculum.
Films can be a very quick and easy and entertaining way for people to gain a greater understanding of their history. It's two hours and hopefully it's entertaining and, at its best, it's revelatory about the society in which you live. Which I would say A United Kingdom is. So many people who happen upon or who have watched this film now, the first thing that they say is, "I cannot believe that I didn't know this history".
And that was me! I am of African descent, I am British – and I didn't know this. This was the most famous couple in the world after the Second World War; their marriage was reported in America, in Africa, in Europe – all over the place. There were people campaigning for them to be brought back together, for him not to be in exile. It was a big deal. But it was becoming expunged from history because someone somewhere deemed their story not important enough to be told and retold and retold. So, that's one of the powers of what movies can do. 
With all historical narratives – but particularly black historical narratives – they inevitably become sort of parallels to modern society. Were you conscious of that during the making of A United Kingdom, or was it more something to be digested and reflected upon once it hit the public eye?
You're always trying to be careful when you're a filmmaker not to be spinach – you know, eat your greens. At the end of the day, I gravitate towards things that I would want to see as an audience member and that are meaningful and hopefully entertaining. But, when they are all of those things, the chances are they will tell us a little bit about where we are at in society, how far we've come, how far we need to go – whether they're a period piece or contemporary. Because the best of drama reflects us to us, and especially when it's set within a political milieu. It absolutely starts talking to you about where you fit in the world. You know, what is your attitude towards inter-racial marriage? What would you have done if you were Prime Minister Attlee and you had South Africa threatening not to give you uranium, and you had Churchill breathing down your neck? What would you do in that situation? I think that that is one of the great byproducts of when you tell a good story, especially one that is steeped in history.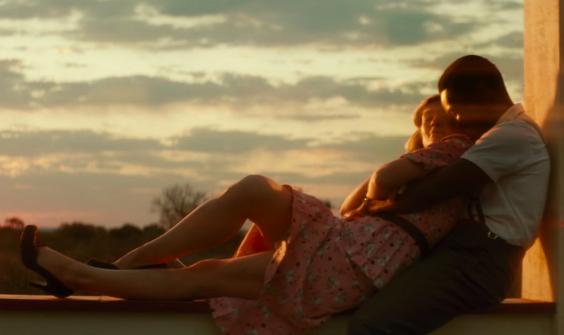 The British government forced the separation of Seretse and Ruth in the belief that South Africa's co-operation was needed to ensure uranium supplies and fend off the Soviet Union. Do you think this was a legitimate concern, or merely an excuse?
Look, it's a legitimate concern if you are the leader of a nation, if you are looking down the barrel of South Africa, saying they're going to extricate themselves from the Commonweath; if you are a country that is not rich in mineral resources and a country that supplies you with uranium and gold which keeps your stocks healthy post the Second World War after a huge amount of expenditure to fight that war.
I understand the political machinations, but then there is a moral obligation as well. That's why being a politician is tough, that's why politicians generally – and I'd say rightly – get vilified for being liars, because they are juggling so many compromises they need to make in order to get to their end goal. You have the political compromise and the moral compromise and it becomes  which has the greater weight?
If you have this couple and their wellbeing as something you're weighing against the economy of your country, I have to be honest with you, that's not a decision I would be in a hurry to make. But as a black person, looking at that dilemma, it's a no-brainer. Let that man have his woman! Hopefully, that's what the film does; it places you within that and – pardon the pun – makes you realise that it's not just black and white.
A lot of these situations are complicated but at the end of the day, the simplicity of the love these two people shared and that being the thing that ultimately overcame everything, I think is a beautiful reality. That love can conquer all this complex stuff that comes at you by way of obstacle. 
Early Oscars 2017 contenders
Early Oscars 2017 contenders
1/18 Silence

Martin Scorsese's passion project since 1991 is yet to receive a release date but rumours abound that it will be out in time for the Oscars. Based on a novel of the same name by Japanese author Shusaku Endo, the story centres on two Jesuit missionaries sent to 17th century Japan to spread Christianity and find their mentor Once there, they endure brutal persecution at the time of Kakura Kirishitan ('Hidden Christians') following the defeat of the Shimabara Rebellion. Silence sounds weighty, intense and full of hard-hitting promise.

2/18 Billy Lynn's Long Halftime Walk

Brokeback Mountain and Life of Pi director Ang Lee has narrowly missed out on a Best Picture win twice now but this adaptation of Ben Fountain's acclaimed novel could be the film that finally wins him some overdue glory. The cast includes Kristen Stewart and Vin Diesel with newcomer Joe Alwyn in the lead as 19-year-old soldier Billy, who is brought home for a victory tour after serving in Iraq. Told in flashbacks, the drama reveals the horror of what really happened to his squad in contrast to America's flashy, patriotic perceptions. Out here 6 January.

3/18 A United Kingdom

Oyelowo plays Prince Seretse Khama, inaugural Botswana president from 1966 to 1980, in this follow-up to 2015's Belle. Films about real life people often hold clout with the Academy when done well and with Gone Girl's Rosamund Pike playing Khama's eventual wife Ruth Williams, A United Kingdom should pull in cinemagoers. Khama sparked a global stir when he married the white Londoner in the late Forties and the first pictures from the movie promise beautiful costumes and cinematography. A United Kingdom will open the London Film Festival before its general release on 25 November.

4/18 Loving

Ruth Negga and Joel Edgerton star as Mildred and Richard Loving in this historical drama about an interracial couple sentenced to prison in Virginia in 1958 for the crime of getting married. Out here just in time for the Oscars on 3 February. Written and directed by Jeff Nichols, Loving earned positive reviews from critics when it competed for the Palme d'Or at Cannes and received a standing ovation for understated, strong performances.

5/18 Manchester by the Sea

One of the best scripts co-producer Matt Damon had ever read, this tragedy about an uncle who is forced to take care of his teenage nephew after the boy's father dies while trying to reconcile with his ex-wife stars Casey Affleck, Michelle Williams and newcomer Lucas Hedges. It was bought at Sundance by Amazon for $10 million and arrives in the UK on 13 January.

6/18 Nocturnal Animals

Designer Tom Ford has cinematic strings to his bow, as proved with 2009's Venice premiere The Single Man. He's back in the chair for this drama-thriller starring Amy Adams as a remarried art gallery owner whose ex-husband's violent new book begins to haunt her. Jake Gyllenhaal, Isla Fisher and Armie Hammer also star. Due in UK cinemas on 4 November.

7/18 The Light Between Oceans

Michael Fassbender stars alongside last year's Best Supporting Actress winner Alicia Vikander in the big screen adaptation of ML Stedman's 2012 novel of the same name. Derek Cianfrance is the man behind the camera for this story about a lighthouse keeper war veteran who rescues a baby girl with his wife after she washes up on an adrift rowboat. Then, in steps another Oscar winner, Rachel Weisz, as the woman who threatens to break their happy family apart. Out in the UK on 4 November - bring tissues.

8/18 American Pastoral

Ewan McGregor makes his directorial debut with this period adaptation of Philip Roth's novel American Pastoral. The drama - set in the 60s - centres on a successful businessman (McGregor) whose missing daughter (Dakota Fanning) is accused of a violent bombing in post-war America. Out in the UK on 11 November.

9/18 Queen of Katwe

Indian-American filmmaker Mira Nair (Monsoon Wedding) is the director behind this long-awaited biopic of Ugandan chess prodigy Phiona Mutesi. That Mutesi is played by 12 Years a Slave Oscar-winner Lupita Nyong'o is reason enough to anticipate this Disney-produced film, out here 21 October.

Disney

10/18 Free Fire

Ben Wheatley's new action thriller will close the London Film Festival. Set in Massachusetts in the late Seventies, Free Fire stars Oscar-winning Room actress Brie Larson in the lead alongside Cillian Murphy. It follows the 'heart-stopping game of survival' after shots are fired during a meeting between Justine, two Irishmen and two arms dealers who are selling them a stash of guns. Expect 'blood, sweat and irony' with bravura filmmaking from the High-Rise director. Reaches UK cinemas sometime in 2017.

11/18 Paterson

Jim Jarmusch's Palme d'Or contender sees Adam Driver take the lead as a bus driver poet from Paterson, New Jersey. Each night after work, he has dinner with his wife Laura before walking his dog (2016's Palm Dog winner) to the bar for one beer. Then one day, a small disaster strikes.

12/18 The Founder

Michael Keaton has starred in the last two Best Picture winners Spotlight and Birdman. Here, he takes on the role of ruthless McDonald's founder Ray Kroc, with the film telling the story of the fast food empire's origins. The ambitious entrepreneur on a journey to theme didn't end so well for last year's Joy, so it remains to be seen whether The Founder can live up to expectations as an Oscars contender. Out here 30 September.

The Weinstein Company

13/18 Sully

Clint Eastwood returns with Sully: Miracle on the Hudson, about the hero pilot who, in 2009, successfully landed his plane along the Hudson River after it was disabled by a flock of geese, saving all 155 crew and passengers. Tom Hanks takes the lead as Chesley Sullenberger in a biopic that sounds like it could tick a lot of Oscars boxes. Based on the autobiography Highest Duty, the thriller marks Eastwood's first directorial effort since 2014's American Sniper. Out 2 December.

14/18 Jackie

Pablo Larrain directs Oscar winner Natalie Portman as late first lady and fashion icon Jacqueline Kennedy in what he has promised will not be another 'classic biopic'. Set in the days immediately after John F Kennedy's 1963 assassination, the film sparked great excitement among distributors after a seven-minute promo screened at Cannes. Release date unknown at this stage.

15/18 The Girl on the Train

The Help's Tate Taylor is in the director's chair for 'this year's Gone Girl' about a troubled woman who becomes embroiled in a murder case after developing a fixation on a beautiful couple from her commuter train. Expect a film pulsating with creepy, voyeur vibes, a la Rear Window, based on Paula Hawkins' bestselling thriller. Out in the UK on 7 October.

16/18 Florence Foster Jenkins

Meryl Streep has been widely praised for her turn as the 1940s New York heiress who couldn't sing (and we mean really couldn't sing) yet somehow became an opera singer with the help of her patient husband St Clair Bayfield (Hugh Grant) and pianist Cosme McMoon (Simon Helberg). Directed by two-time Academy nominee Stephen Frears, the film proved heartwarming and inspiring upon its release earlier this year and was embraced by both film lovers and critics.

17/18 Christine

Rebecca Hall set Sundance ablaze in January, earning five-star reviews for 'the performance of her career' in Christine, about the news anchor who killed herself live on air in 1974 after suffering from depression. Yet to receive a UK release date, Christine arrives in US cinemas in October, with Antonio Campos also one to watch for directorial accolades come awards season.

Courtesy of Sundance Institute

18/18 Arrival

Jeremy Renner in a scene from 'Arrival'

Paramount Pictures

What about the position of Bechuanaland as a British protectorate while also feeling the direct threat of South Africa?
The dilemma for a lot of African countries, in that era, is that countries like Great Britain had asserted themselves as colonial powers; sometimes imposed themselves as having real skin in the game in terms of being leaders of these nations. After a while you become reliant. It's like forcing someone who's a grown-up to be a child.
Then you make them a child for long enough and you expect to be able to extricate yourself and that they should just function. So, with Bechuanaland being a protectorate for so long and then Great Britain having this affiliation, some of which was questionable, with South Africa; you basically have two parents now fighting over their child. And you're there going, "Hello, I have an opinion on this as well". But you have been so divested of power that you are then having to pick which parent you go and live with in the divorce.
That, basically, was what Bechuanaland was being subjected to. Which is why the amazing and unexpected by-product is that Seretse went, "You know what? I will abdicate the throne, because we need to be in the driving seat of our own destiny. So, I want to be the first democratically elected leader of my nation, so that all this nonsense going on between you guys has nothing to do with us."
And that's why Botswana went on to become one of the success stories of Africa, because they owned the bulk of their resources. They learnt from the very questionable politics that were going on and they rejected apartheid roundly. That was a country that accepted so many political refugees from South Africa and it was right across the border. Even now, I can't tell you the difference between being in South Africa and being in Botswana from a racial point of view, they couldn't be more different.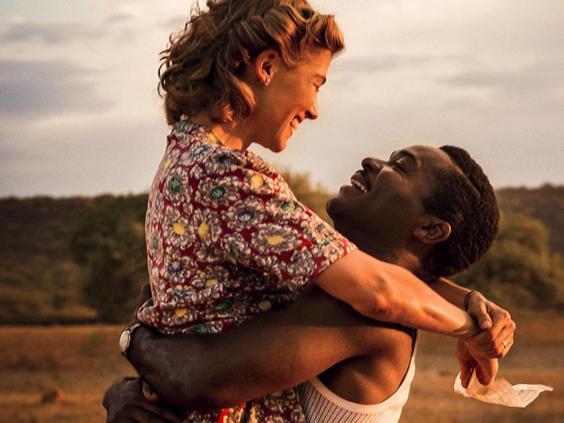 You've worked with an incredible list of female directors, specifically female directors of colour; what do you think is the responsibility of actors in finding that kind of diverse talent, particularly when those opportunities for them may not be there in the first place?
Having been someone who recognised that there are narratives I haven't been able to be a part of because there was less interest in someone who looks like me being a part of those narratives, and having to push quite hard to get narratives made that could allow me to be at the centre of them; a by-product of that was working with directors like Ngozi Onwurah, on a film called Shoot the Messenger that I did here, and then working with Ava DuVernay on Selma and seeing how refreshing their perspective on the stories were.
How, as a man, I had my own bias and my own perspective that was then enriched by their perspective; how the fact that the female characters in the narrative became richer, and therefore allowed me to have a richer interaction in the movie because of this fresh perspective. So it was less a sort of tub-thumping diversity, gender equality thing; it was just the films are better when you have people bringing their own unique perspective that is more reflective of the human experience.
And so, it was actually quite selfish. I want to work with female directors because they're going to take me places that are unexpected. In my opinion, and in my experience, they don't shy away from emotion; they don't shy away from the messiness of it. They're less interested in what it looks like, and more interested in what it has to say.
That's not to negate, or to vilify the perspective of men, it's just we've had that perspective for so much of the time it has become THE perspective, the received perspective. We don't even know there are different perspectives that are equally rich that we're being robbed of. So, for me, it was more "I want more of that!" So these women I've worked with have, to a woman, done the same thing with those projects, which is to make them richer and, as a result, I think I'm a better actor for those experiences. 
A United Kingdom hits UK cinemas 25 November.