When it comes to the Best Picture category, the Oscars often ignore science-fiction. Yet, last year, the academy made an exception as Denis Villeneuve's Arrival was nominated thanks to its complex story, superb choreography and wonderful leading character, Louise Banks, played by the ever-brilliant Amy Adams. (While the "thinking man's Independence Day" lost to Moonlight for Best Picture, Arrival managed to bag Best Sound Editing, besting the night's big winner, La La Land.)
In the film – an adaptation of a short story by Ted Chiang, Story of Your Life – Earth is visited by extraterrestrials, known by humans as "heptapods". They appear in huge, black spacecraft and, although they don't attack mankind, various leaders of the world view them as a threat. Unable to communicate with the aliens, Dr Banks, a linguistics teacher, is employed by the US army to translate their language into English.
Jessica Coon, an associate professor in the Department of Linguistics at McGill University, Montreal, acted as a consultant on Arrival, helping Villeneuve and Adams accurately bring Dr Banks to life. As well as providing pointers to what the character's office would look like, Coon looked over the film's script, discussing with the filmmakers how a linguist – a person who studies linguistics, defined as "the scientific study of human language" – would go about communicating with an alien life form.
"There were a lot of things the film got really right when it comes to doing fieldwork," Coon says. "Earlier on in the film, she's the first person to take off her helmet and really try to interact with the heptapods in a meaningful way. As linguists, we're interested in the more abstract properties of languages, but you can't get at those directly. You have to interact with speakers of those languages, whether that be human language or alien languages."
Another prominent point the filmmakers get right is how Banks asks simple questions at first, rather than complex. "You have to understand the smaller parts first because there's so much room for miscommunication and certainly – in this case – the stakes are very high. You want to make sure you understand what's being communicated, and what the possible ambiguities are."
In many ways, Coon explains, the way Banks translates the alien language is similar to how we would translate another human language into our own. First, you have to establish that both parties are trying to communicate with each other. One starting point is then looking at common objects and attempting to interpret how each group communicates what that thing is. For instance, the scientists in Arrival names the two heptapods Abbott and Costello. After learning how the aliens say these, Banks can act out walking and get the sentence "Costello is walking" from them. By taking away the known word for "Costello", the scientists can work out the action itself.
While building from simple to complex sentences is a tactic used when communicating between unknown languages, when it comes to human languages we have a huge head start. "Human languages share certain things in common," Coon says. "We know how to find certain patterns, and when we find one common property we are able to find others. Human language seems to be very directly linked to other more general aspects of human cognition."
"Humans are born ready to learn human languages and humans can do this effortlessly. When it comes to alien languages, we do not have this luxury. It would be very surprising, actually, if they were similar-to-human language because, really, human languages are directly tied to out genes – to our humanness – and so we can expect alien languages to differ hugely from our own."
This directly ties into a leading theory within the study of linguistics: universal grammar. Often credited to Noam Chomsky, the idea postulates how human language is innately tied to what makes us human; that whatever the case, humans will develop languages that share certain properties. "Toddlers are very bad at doing basic things like tying their shoes or adding numbers," Coon says. "But they learn very complicated linguistic decisions effortlessly."
What of the evolution of language? Have these innate properties we pick up effortlessly as toddlers changed over time? "Languages, of course, change over time – we don't speak Latin anymore – but they don't change in any qualitative way. There's no evidence language is improving in any meaningful way. People talk about human languages evolving, but really they're just changing. At least, as far as we have any record of, human languages share fundamental properties."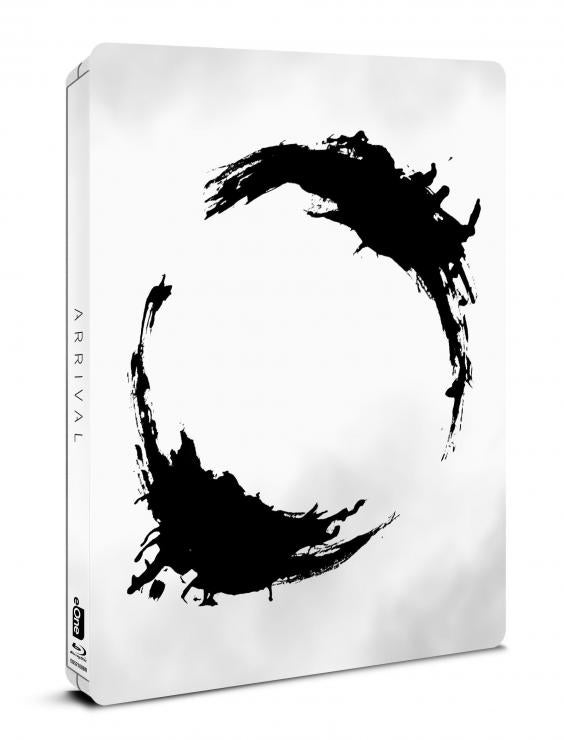 Talking about changes is language, one subject long brought up in English classes is how Shakespeare helped form our modern language. At the risk of sounding ridiculous, I bring up Donald Trump and his peculiar way of talking – using words such as "bigly". Could we be witnessing another large change in the English language? 
"Linguists have done some analysis of Trump's style of speaking and his tendency to say very short phrases: there do seem to be some peculiarities with the way he speaks," Coon says. "In terms of words, maybe. New words are introduced into our language all the time."
While Trump "might be a special case" and "there are some very interesting linguistic challenges to his speech," Coon says there's "no such thing as people speaking a worse language or a language being qualitatively worse or better than another. They're just different and there are speakers of one language who might have feelings about another, but they are just feelings and often come from our stereotypes of people who speak these languages."
37 Films to get excited about in 2017
37 Films to get excited about in 2017
1/37 Guardians of the Galaxy Vol. 2

Director: James Gunn

Cast: Chris Pratt, Zoe Saldana, Dave Bautista, Vin Diesel, Bradley Cooper, and Kurt Russell

Plot: Set two months after the first film, the Guardians of the Galaxy travel throughout the cosmos and struggle to keep their newfound family together, while helping Peter Quill learn more about his true parentage.

Release Date: 28 April 2017

2/37 T2: Trainspotting

Director: Danny Boyle

Cast: Ewan McGregor, Ewen Bremner, Jonny Lee Miller, and Robert Carlyle

Plot: 20 years after the previous film, Mark Renton returns to Scotland to make amends with his friends, Daniel "Spud" Murphy and Simon "Sick Boy" Williamson, whilst avoiding the psychopathic Francis "Franco" Begbie, who has recently been released from prison.

Release Date: 27 January 2017

3/37 Thor: Ragnarok

Director: Taika Waititi

Cast: Chris Hemsworth, Tom Hiddleston, Cate Blanchett, Tessa Thompson, Jeff Goldblum, Karl Urban, and Mark Ruffalo

Plot: Story details are minimal as of now, but Thor's third return to screen has already been teased to feature a loose adaptation of the famous 'Planet Hulk' storyline.

Release Date: 27 October 2017

4/37 Wonder Woman

Director: Patty Jenkins

Cast: Gal Gadot, Chris Pine, Robin Wright, and Connie Nielsen

Plot: After leaving her all-female island, Wonder Woman discovers her full powers and true destiny while fighting alongside soldiers during World War I.

Release Date: 2 June 2017

5/37 The Fate of the Furious

Director: F. Gary Gray

Cast: Vin Diesel, Dwayne Johnson, Jason Statham, Michelle Rodriguez, Charlize Theron and Helen Mirren

Plot: Now that Dom and Letty are on their honeymoon, Brian and Mia have retired from the game, and the rest of the crew has been exonerated, the globetrotting team has found a semblance of a normal life. But when a mysterious woman seduces Dom back into a world of crime that he can't seem to escape, the crew will face trials that will test them as never before.

Release Date: 14 April 2017

6/37 Personal Shopper

Director: Olivier Assayas

Cast: Kristen Stewart, Lars Eidinger, and Nora von Waldstätten

Plot: A young American in Paris works as a personal shopper for a celebrity. She seems to have the ability to communicate with spirits, like her recently deceased twin brother. Soon, she starts to receive ambiguous messages from an unknown source.

Release Date: 17 March 2017

7/37 The Circle

Director: James Ponsoldt

Cast: Tom Hanks, Emma Watson, John Boyega, and Karen Gillan

Plot: A young female tech worker takes a job at a powerful internet corporation, quickly rises up the company's ranks, and soon finds herself in a perilous situation, which that involves privacy, surveillance and freedom. She comes to learn that her decisions and actions will determine the future of humanity.

Release Date: 28 April 2017

8/37 Silence

Director: Martin Scorsese

Cast: Andrew Garfield, Adam Driver, Liam Neeson, and Tadanobu Asano

Plot: Two 17th-century Portuguese missionaries, Father Sebastian Rodrigues and Father Francisco Garupe, make a perilous journey to Japan to search for their missing teacher and mentor, Father Christavao Ferreira, and minister to the Christian villagers they encounter, who are forced to worship in secret.

Release Date: 1 January 2017

9/37 Star Wars: Episode VIII

(image from The Force Awakens)

Director: Rian Johnson

Cast: Mark Hamill, Carrie Fisher, Adam Driver, Daisy Ridley, John Boyega, Oscar Isaac, and Lupita Nyong'o

Plot: No details yet, but it will continue directly on from Rey coming face-to-face with Luke at the end of The Force Awakens.

Release Date: 15 December 2017

10/37 Weightless

(image from Knight of Cups)

Director: Terrence Malick

Cast: Ryan Gosling, Christian Bale, Natalie Portman, Rooney Mara, Michael Fassbender, and Cate Blanchett

Plot: Two intersecting love triangles. Obsession and betrayal set against the music scene in Austin, Texas.

Release Date: Unknown

11/37 Logan

Director: James Mangold

Cast: Hugh Jackman, Patrick Stewart, Richard E. Grant, and Stephen Merchant

Plot: In 2024, mutant births are severely in decline, and people aren't sure why. A government-type operation is turning mutant children into killing machines. From this, Logan emerges as a mentor to a mutant girl, who has two claws instead of his three.

Release Date: 3 March 2017

12/37 Manchester by the Sea

Director: Kenneth Lonergan

Cast: Casey Affleck, Michelle Williams, Kyle Chandler, and Lucas Hedges

Plot: Lee Chandler is a brooding, irritable loner who works as a handyman for a Boston apartment block. One damp winter day he gets a call summoning him to his hometown, north of the city. His brother's heart has given out suddenly, and he's been named guardian to his 16-year-old nephew. As if losing his only sibling and doubts about raising a teenager weren't enough, his return to the past re-opens an unspeakable tragedy.

Release Date: 13 January 2017

13/37 You Were Never Really Here

(image from Her)

Director: Lynne Ramsay

Cast: Joaquin Phoenix, Alessandro Nivola

Plot: A war veteran's attempt to save a young girl from a sex trafficking ring goes horribly wrong.

Release Date: Unknown

14/37 The LEGO Batman Movie

Director: Chris McKay

Cast: Will Arnett, Zach Galifianakis, Michael Cera, Rosario Dawson, and Ralph Fiennes

Plot: There are big changes brewing in Gotham, but if Batman (Will Arnett) wants to save the city from the Joker's hostile takeover, he may have to drop the lone vigilante thing, try to work with others and maybe, just maybe, learn to lighten up.

Release Date: 10 February 2017

15/37 The Beguiled

(image from behind the scenes on Marie Antoinette)

Director: Sofia Coppola

Cast: Elle Fanning, Nicole Kidman, Colin Farrell, Kirsten Dunst, and Angourie Rice

Plot: A Union soldier is held captive in a Confederate girl boarding school, and begins to con himself to each of their hearts.

Release Date: 23 June 2017

16/37 Wonderstruck

(image from Far From Heaven)

Director: Todd Haynes

Cast: Julianne Moore, Michelle Williams, and Amy Hargreaves

Plot: The story of a young boy in the Midwest is told simultaneously with a tale about a young girl in New York from fifty years ago as they both seek the same mysterious connection.

Release Date: Unknown

17/37 Suburbicon

(image of director George Clooney)

Director: George Clooney

Cast: Matt Damon, Julianne Moore, Josh Brolin, and Oscar Isaac

Plot: A crime mystery set in the quiet family town of Suburbicon during the 1950s, where the best and worst of humanity is hilariously reflected through the deeds of seemingly ordinary people. When a home invasion turns deadly, a picture-perfect family turns to blackmail, revenge and betrayal.

Release Date: Uknown

18/37 Annihilation

(image of director Alex Garland behind the scenes of Ex Machina)

Director: Alex Garland

Cast: Natalie Portman, Jennifer Jason Leigh, Tessa Thompson, and Oscar Isaac

Plot: A biologist's husband disappears. She thus puts her name forward for an expedition into an environmental disaster zone, but does not quite find what she's expecting. The expedition team is made up of the biologist, an anthropologist, a psychologist, and a surveyor.

Release Date: Unknown

19/37 Okja

Director: Bong Joon-ho

Cast: Ahn Seo-hyun, Tilda Swinton, Jake Gyllenhaal, and Paul Dano

Plot: A young girl named Mija risks everything to prevent a powerful, multi-national company from kidnapping her best friend — a massive animal named Okja.

Release Date: Unknown

20/37 Dunkirk

Director: Christopher Nolan

Cast: Tom Hardy, Cillian Murphy, Harry Styles, and Mark Rylance

Plot: Dunkirk opens as hundreds of thousands of British and Allied troops are surrounded by enemy forces. Trapped on the beach with their backs to the sea they face an impossible situation as the enemy closes in.

Release Date: 21 July 2017

21/37 Mother

(image of Darren Aronofsky)

Director: Darren Aronofsky

Cast: Jennifer Lawrence, Javier Bardem, Michelle Pfeiffer, Domhnall Gleeson, and Ed Harris

Plot: A couple's relationship is tested when uninvited guests arrive at their home, disrupting their tranquil existence.

Release Date: Unknown

22/37 The Killing of a Sacred Deer

(image from The Lobster)

Director: Yorgos Lanthimos

Cast: Colin Farrell, Nicole Kidman, and Alicia Silverstone

Plot: A surgeon forms a familial bond with a sinister teenage boy, with disastrous results.

Release Date: Unknown

23/37 Blade Runner 2049

Director: Denis Villeneuve

Cast: Ryan Gosling, Harrison Ford, Robin Wright, and Jared Leto

Plot: Thirty years after the events of the first film, a new blade runner, LAPD Officer K, unearths a long-buried secret that has the potential to plunge what's left of society into chaos. K's discovery leads him on a quest to find Rick Deckard, a former LAPD blade runner who has been missing for 30 years.

Release Date: 6 October 2017

24/37 A Monster Calls

Director: J. A. Bayona

Cast: Sigourney Weaver, Felicity Jones, Toby Kebbell, and Liam Neeson

Plot: Conor O'Malley (Lewis MacDougall) is a young boy who tries to deal with the terminal illness of his mother (Felicity Jones) and the attacks by local school bully Harry. One night, Conor encounters a "monster" in the form of a giant humanoid yew tree who has come to tell him stories and soon begins to help Conor fix his unhappy life.

Release Date: 1 January 2017

25/37 Lady Bird

(image of director Greta Gerwig)

Director: Greta Gerwig

Cast: Saoirse Ronan, Laurie Metcalf, and Lucas Hedges

Plot: The adventures of a young woman living in Northern California for a year.

Release Date: Unknown

26/37 The Kidnapping of Edgardo Mortara

(image of director Steven Spielberg and star Mark Rylance)

Director: Steven Spielberg

Cast: Mark Rylance, Oscar Isaac

Plot: The Kidnapping Of Edgardo Mortara recounts the story of a young Jewish boy in Bologna, Italy in 1858 who, having been secretly baptized, is forcibly taken from his family to be raised as a Christian. His parents' struggle to free their son becomes part of a larger political battle that pits the Papacy against forces of democracy and Italian unification.

Release Date: Unknown

27/37 How to Talk to Girls at Parties

Director: John Cameron Mitchell

Cast: Elle Fanning, Ruth Wilson, and Nicole Kidman

Plot: An alien touring the galaxy breaks away from her group and meets two young inhabitants of the most dangerous place in the universe: the London suburb of Croydon.

Release Date: Unknown

28/37 Hacksaw Ridge

Director: Mel Gibson

Cast: Andrew Garfield, Sam Worthington, and Teresa Palmer

Plot: WWII American Army Medic Desmond T. Doss, who served during the Battle of Okinawa, refuses to kill people, and becomes the first man in American history to receive the Medal of Honor without firing a shot.

Release Date: 27 January 2017

29/37 Moonlight

Director: Barry Jenkins

Cast: Trevante Rhodes, André Holland, Janelle Monáe, Naomie Harris and Mahershala Ali

Plot: A young man deals with his dysfunctional home life and comes of age in Miami during the "War on Drugs" era. The story of his struggle to find himself is told across three defining chapters in his life as he experiences the ecstasy, pain, and beauty of falling in love while grappling with his own sexuality.

Release Date: 17 February 2017

30/37 Get Out

Director: Jordan Peele

Cast: Daniel Kaluuya, Catherine Keener, Allison Williams, Bradley Whitford, and Caleb Landry Jones

Plot: A young black American man visits his white girlfriend's family estate where he learns that many of its residents, who are black, have gone missing, and he soon learns the horrible truth when another frantic African-American warns him to "get out". He soon learns this is easier said than done.

Release Date: 17 March 2017

31/37 Elle

Director: Paul Verhoeven

Cast: Isabelle Huppert, Christian Berkel, and Anne Consigny

Plot: The successful CEO of a video game company tries to learn the identity of the man who raped her.

Release Date: 10 March 2017

32/37 The Dark Tower

Director: Nikolaj Arcel

Cast: Idris Elba, Matthew McConaughey, and Tom Taylor

Plot: Gunslinger Roland Deschain roams an Old West-like landscape in search of the dark tower, in the hopes that reaching it will preserve his dying world.

Release Date: 28 July 2017

33/37 Baby Driver

Director: Edgar Wright

Cast: Ansel Elgort, Lily James, Jamie Foxx, Jon Hamm, and Kevin Spacey

Plot: A young, music-loving expert getaway driver is coerced into a heist for a mob boss, which threatens his life, love and freedom.

Release Date: 18 August 2017

34/37 La La Land

Director: Damien Chazelle

Cast: Emma Stone, Ryan Gosling, John Legend, and J.K. Simmons

Plot: Sebastian and Mia are drawn together by their common desire to do what they love. But as success mounts they are faced with decisions that begin to fray the fragile fabric of their love affair, and the dreams they worked so hard to maintain in each other threaten to rip them apart.

Release Date: 13 January

35/37 The Shape of Water

(image of Guillermo del Toro behind the scenes of Crimson Peak)

Director: Guillermo del Toro

Cast: Sally Hawkins, Michael Shannon, Richard Jenkins, Doug Jones, Michael Stuhlbarg, and Octavia Spencer.

Plot: An other-worldly story, set against the backdrop of Cold War era America circa 1963.

Release Date: Unknown

36/37 Alien: Covenant

(image of director Ridley Scott behind the scenes)

Director: Ridley Scott

Cast: Michael Fassbender, Katherine Waterston, Noomi Rapace, and Guy Pearce

Plot: Headed toward a remote planet on the far side of the galaxy, the crew members of the colony ship Covenant discover what they believe to be an uncharted paradise, but it is actually a dark, menacing world in which the only inhabitant is the synthetic David, a survivor of the doomed Prometheus expedition.

Release Date: 19 May 2017

37/37 Beauty and the Beast

Director: Bill Condon

Cast: Emma Watson, Dan Stevens, Luke Evans, Kevin Kline and Josh Gad

Plot: Disney's animated classic takes on a new form, with a widened mythology and an all-star cast. A young prince, imprisoned in the form of a beast, can be freed only by true love. What may be his only opportunity arrives when he meets Belle, the only human girl to ever visit the castle since it was enchanted.

Release Date: 17 March 2017
Another interesting idea researched by some linguists is the growing use of emoji. However, while older generations may worry about the symbols becoming part of our everyday language, there's no chance of those symbols ever replacing our vocabulary completely. "Any human language can express an infinite number of things," she says. "With emoji, you don't have the same kind of complexity of expression. You're fairly constrained in what you can do."
"My understanding is that there's a consortium of people who decide what emoji can be used, and that's not how human language works. For example, Trump's use of the word 'bigly'. People can say whatever they want and if it catches on it catches on. With emoji you have to lobby a consortium to get one working."
Linguists may not be worried about emoji replacing words, they are nervous about the internet's huge impact on language. Despite the world wide web bringing researchers from across the world together, now is actually a time in history where linguists are most worried about the future of languages.
Coon explains how, while "English may be in no danger of being replaced by emoji, there are more than 6,000 languages being spoken and a very large percentage – between 50 and 90 per cent – are no longer likely to be spoken in the next 100 years unless something drastic happens to reverse this. Many languages which are in critical danger are only spoken by elderly people and when they die the language is gone."
Because the likes of English, Spanish and Mandarin are becoming so widely spoken, speakers of lesser known dialects are less inclined to impart that knowledge to future generations. Linguists are worried from both a scientific and cultural viewpoint about this phenomena.
"From a scientific perspective, if our goal as linguists is to work out how human languages work, we're not doing very good science if we only look at a handful of closely related European languages. Culturally, there are communities where the language carries their identity. A lot of cultural information can be lost when these are lost. For example, many languages have words for different medicinal plants that a majority language, like English or French, may not have. A lot of studies have shown that the health of a community's indigenous language correlates to a lot of other health and wellness factors."
While it's a critical period for languages and linguistics, films such as Arrival, Coon says, will hopefully get people interested in the subject before it's too late. "To get started, all you need is access to a speaker of the language you're interested in working on," she says. "Taking classes or becoming educated about the huge amounts of diversity that comes from human languages or understanding how human languages are all equally expressive and carry lots of value, those are all things that will hopefully come out of this film."
Arrival is out now on DVD and Blu-Ray
Reuse content