Paying attention? Notepad at the ready? Good – because if you're not concentrating, you may be as bamboozled by the plot of Terminator: Genisys as I am. It goes something like this. The film kicks off in the year 2029, which is roughly when all previous Terminator instalments began. A war is raging between our robot overlords and the human resistance movement. The machines send a muscly cyborg (Arnold Schwarzenegger) back in time to 1984 to assassinate Sarah Connor, the lowly waitress who will one day become the mother of resistance leader John. But the humans get their hands on the time-travel apparatus and send their own soldier back through the decades to protect her.
All clear so far? It should be, because James Cameron's first Terminator film had exactly the same premise. The confusing bit is that in the latest episode – the fifth in the series – the soldier travels back to 1984 to discover that he has landed in a different timestream from the one he was expecting. In this version of events, Sarah (Emilia Clarke) is neither a waitress nor oblivious to the looming robot-versus-human conflict: ever since she was a child, she has actually been hanging out with a friendly cyborg, reprogrammed by the Resistance and also played by Schwarznegger. As a result, she is rougher and tougher than Linda Hamilton's Sarah of 31 years ago, and her haircut is less awful. More importantly, she lives in an alternate universe where nothing from the first four Terminator films actually happened.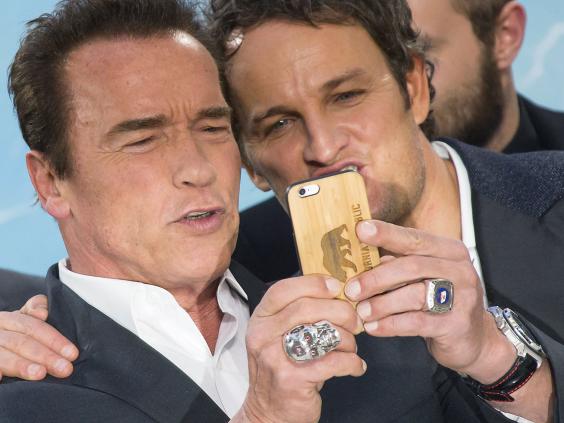 Now, you have to hand it to the screenwriters. Not only have they come up with a way to reinvigorate the franchise, they've also come up with a pretext for the sixtysomething Arnie to wrestle a digitally generated thirtysomething Arnie – and that, in itself, has to be worth the ticket price. Still, it's difficult to watch the trailer for Terminator: Genisys without experiencing a certain weariness. It's not just that you need a flow chart to understand it: the series has always been a spaghetti of temporal paradoxes. The really depressing aspect is that this Terminator instalment effectively deletes all of the previous ones, and if the film-makers can do that once, what's to stop them doing it again and again? Why shouldn't they take us to another alternate universe in every subsequent sequel? And why should we care what happens in this film if it could all be erased in the next? What, frankly, is the point of it all?
Best films to watch in 2015
Best films to watch in 2015
1/9 Suffragette - 11 September

Meryl Streep is bound to make a formidable Emmeline Pankhurst in Sarah Gavron's new film about the British women's suffragette movement of the early 20th century. Streep is again working from a screenplay by Abi Morgan who also wrote The Iron Lady.

Getty Images

2/9 Far From The Madding Crowd - 1 May

Thomas Vinterberg turns his hand to Thomas Hardy and British costume drama. Memories of the John Schlesinger version with Alan Bates and Julie Christie will be hard to exorcise. Carey Mulligan and the mercurial Flemish actor Matthias Schoenaerts star as Bathsheba Everdene and Gabriel Oak.

3/9 Jurassic World - 12 June

The third Jurassic Park sequel is finally here starring Chris Pratt. The storyline goes something like this - theme park gets dinosaur to attrack visitors and it all goes horribly wrong. Should prove a fun one among cinema-goers.

Colin Trevorrow

4/9 Terminator: Genisys - 3 July

Arnold Schwarzenegger kept his promise - he's back and he's trying to stop Judgement Day.

5/9 Spectre - 6 November

Bond is back for the 24th time. So is arch-villain Blofeld. Director Sam Mendes did a sterling job with Skyfall but the last movie ended on a very downbeat note with poor old Judi Dench signing out of the series. The challenge now is to reinvigorate a franchise that is already well into its 50s.

Rex Features

6/9 Cake - 20 February

It's Rachel from Friends as you've never seen her before as Jennifer Aniston plays Claire Bennett - a woman who initiates a relationship with a widower while battling hallucinations of his dead wife.

7/9 Suite Francaise - 13 March

It will be intriguing to see how Saul Dibb's long-awaited adaptation of Irène Némirovsky's novel deals with a problem that has often confounded British film-makers: how to portray French characters played by English-speaking actors in Nazi-occupied, wartime Paris without slipping into 'Allo 'Allo!-style caricature. Michelle Williams and Kristin Scott Thomas lead Dibb's promising cast.

8/9 In The Heart Of The Sea - 13 March

Chris Hemsworth plays tough seafarer Owen Chase in this dramatic Moby Dick movie.

Warner Bros

9/9 Cinderella - 27 March

Kenneth Branagh's live action remake of Disney's classic tale stars Downton Abbey's Lily James. Helena Bonham-Carter and Cate Blanchett also star as the Fairy Godmother and evil stepmother.

Disney
It's what we might call The "Superman The Movie" Conundrum. In Richard Donner's seminal superhero movie, Lois Lane is killed when her car is swallowed up in an earthquake. End of story? No, because Superman flies around the Earth so quickly that he reverses its spin, and this feat – rather than causing catastrophic tsunamis – reverses the flow of time itself. Lois comes back to life, and only Superman knows that she ever died to begin with. Being generous, you could say that the film was declaring itself to be a fairy tale: a magical children's fable about love conquering all. But if the time-travel twist was acceptable on this occasion, that's only because it came at the end of the film. Viewers didn't have the chance to ponder Superman's newfound ability to rewrite history before the credits rolled. But then came the three sequels, each of them forcing us to ask why the Man of Steel didn't just do the time warp again. If nothing else, why didn't he turn back the clock and win last week's lottery? That way he wouldn't have to work as a Daily Planet reporter anymore, and could concentrate on fighting crime.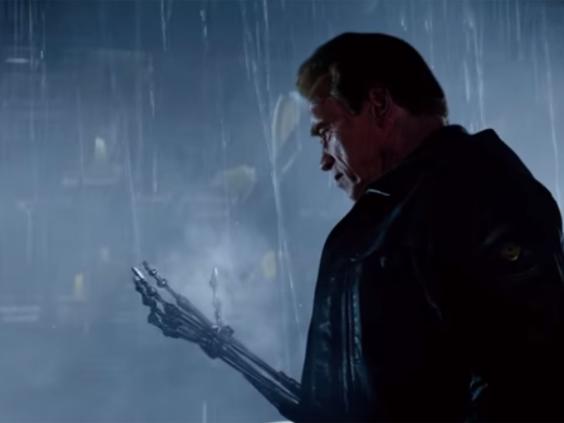 Similar questions arise whenever screenwriters rely on time travel. If Hermione can use Professor McGonagall's Time-Turner to squeeze in extra classwork in Harry Potter and the Prisoner of Azkaban, why can't she use it, Terminator-style, to bump off Voldemort when he was a boy? If Kitty Pryde can send Wolverine's mind back to his younger self's body in X-Men: Days of Future Past, why doesn't she get him to undo all of Magneto's villainy? As soon as a film's characters are able to hop through the fourth dimension to right some wrongs, then there's no reason why they shouldn't do so on a regular basis. And if they can do that, then the film can't have any suspense. Nothing is at stake. The narrative becomes a video game which can be reset whenever someone loses a life. To take another recent example, last year's Edge of Tomorrow saw Tom Cruise stuck in a Groundhog Day style time loop as a soldier gradually learning how to defeat aliens. The major problem being: who cared that Cruise kept being smushed by extra-terrestrial beasties when he could start the day again a minute later?"
As tension-spoiling as it may be, however, time travel is everywhere in today's blockbusters. J J Abrams rebooted Star Trek with it in 2009, expunging the franchise's established chronology with an opening 129-year jump back that handily symbolised Hollywood's endless urge to revisit past triumphs. Since then, we've had Jake Gyllenhaal in Source Code, Bruce Willis in Looper, John Cusack in Hot Tub Time Machine, Will Smith in Men In Black 3, Domhnall Gleeson in About Time, Matthew McConaughey in Interstellar, Ethan Hawke in Predestination, and more besides.
Enough is enough. The moment has come to call time on time travel, at least until it regains its rarity value. For now, it's a storytelling device that's over-used, illogical, and, crucially, impossible. For a final word on the subject, let us turn to the unlikely source of Game Change, HBO's 2012 docudrama about Sarah Palin's vice-presidential candidacy. When Palin's inadequacy comes to light, the Republicans' senior campaign strategist (Woody Harrelson) is asked: "If you had to do it over again, would you have her on the ticket?" His reply is admirably pragmatic: "You don't get to go back in time and have do-overs in life."
He's right. You don't. Time's winged chariot keeps hurtling onwards whether you like it or not. And it's that unstoppable progress that makes every second precious, in and out of the cinema. Although, admittedly, a cyborg assassin can make them seem precious, too.
'Terminator: Genisys' is out on Friday
Reuse content