Hollywood has never shied away from casting a celestial glow on its leading ladies, an aura of unreality often serving to enhance a new star actress's glamorous profile. Yet Margot Robbie, the Australian blonde ingenue who came to prominence just over a year ago when she starred opposite Leonardo DiCaprio in Martin Scorsese's The Wolf of Wall Street and who now plays Will Smith's lover in new crime comedy-drama Focus, could not be more down to earth.
She still lives in a flatshare in Clapham, south London with a group of Australian friends, and her holiday tastes are hardly less modest. "Any time I have any time off I try to travel," she tells me when we meet at a hotel in downtown Manhattan. "I always have more fun when I stay in hostels – you just meet so many more people. A hotel makes sense when you're doing work things but travelling you don't really get a feel for a place if you're in a hotel. I find it seems to make it all feel like everywhere else. B&Bs and hostels are generally the best way to do it."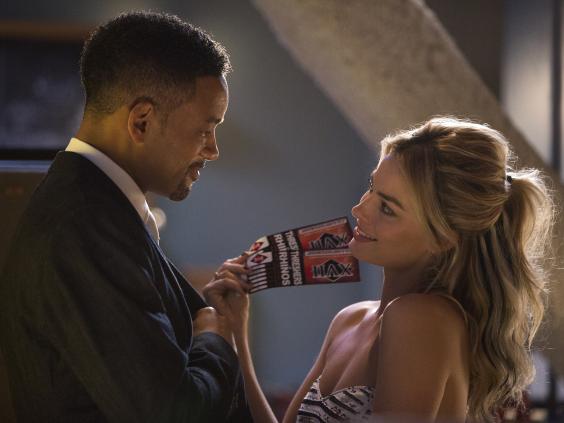 While filming Tarzan – in which she plays Jane – last summer in London, Robbie stayed in a hostel in Dublin. Even though it was post-Wolf of Wall Street, she remained under the radar. "I think I look so different to what people see on screen," she says, "that people don't make the association or think, 'oh it looks like the chick from Wolf… but it couldn't possibly be her because why would she be in a hostel in Dublin? In fact a couple of people did say that to me and I was like, 'no that's weird!' They said, 'I thought that would be weird.' I didn't have any problems."
Robbie, 24, is endearingly candid without ever lapsing into the kind of indiscretion that would induce palpitations in her publicist. Her determination to keep things real accounts for her ascent to stardom. While playing out an argument scene during her audition for The Wolf of Wall Street, she won over Martin Scorsese by slapping DiCaprio hard in the face. For Focus, she insulted Will Smith. "We started improvising a little bit, Will said something and I called him a d**k," she recalls. "Apparently when he walked out he said: 'I like her. I think she's the right one.' They were like, 'you like her because she called you a d**k'. It ended up becoming a running joke in the film."
Margot Robbie Facts & Figure(s)
Margot Robbie Facts & Figure(s)
1/9 Margot Fact 1: She fought off Kristen Stewart and Jessica Biel to score the role in Scorsese's Oscar-nominated The Wolf of Wall Street.

2/9 Margot Fact 2: She admitted to indulging in a spot of Dutch courage before shooting sex scenes with Leonardo DiCaprio in The Wolf of Wall Street: "I did three shots of tequila at like nine in the morning, right before doing it," she said.

3/9 Margot Fact 3: Her nickname is 'Maggot'. "It started when I was five, Grade One and I detested it," she said. "By the time I was eight I realised it wasn't going anywhere so I embraced it but when I moved to Melbourne people started calling me it and I hadn't even told them it was my nickname."

4/9 Margot Fact 4: She's already been the subject of an affair scandal. "There's absolutely no truth to the ridiculous rumor. It's disappointing that goofing around on set could be taken so out of context," she said of reports she'd hooked up with Focus co-star Will Smith

5/9 Margot Fact 5: She's a fast food junky. Sickeningly. "I don't have a very good diet," she admitted recently. "I love beer, fries, burgers, but if I have to get in a bikini then I eat carrot sticks for three days. I'm one extreme or the other."

6/9 Margot Fact 6: She scored her big break in Aussie soap Neighbours playing Donna Freeman... Until her character was written out in 2011.

7/9 Margot Fact 8: Margot was once a "sandwich artist" at a local Subway. Apparently.

8/9 Margot Fact 9: She wanted to be a Charlie's Angel in the modern adaptations, but was rejected during the audition phase.

9/9 Margot Fact 10: And the greatest fact of all. She has memorised whole scenes from 1993 slap-stick laugh-a-thon Robin Hood: Men in Tights.
Another factor accounting for why Robbie landed her role in Focus came in her sartorial choice for the audition. Robbie got a call from her agents while she was on holiday with her brother on the Croatian island of Hvar. She hurriedly flew out but, "by the time I got to New York, they [the airline] had lost my luggage and I had been wearing these wet clothes, ripped shorts and a pyjama shirt". She ran to Topshop in Manhattan "and bought up a button-up shirt but the rest of me looked so shabby. Later the producer Denise [Di Novi] said: 'We loved you – you came in very fresh-faced in ripped shorts.' That wasn't a strategic wardrobe choice. That was because I had literally no other options at the time!"
Focus chronicles the globetrotting relationship between two con artists Jess (Robbie) and Nicky, played by Smith, who hustle their way through the US and Argentina, pulling off a particularly audacious scam at an American Football match. Their characters are also lovers, yet there is a 22-year age difference. When I bring this up, Robbie fully confronts the issue: "I'm equally as surprised as anyone. Initially I thought: 'I would never get cast opposite Will Smith! No-one would ever buy it with the age difference, our personalities.' I can't think of a couple that makes less sense in every way, shape and form. A lot of people, including Will probably, were like, 'I don't see this working', and then we got in the room. It ended up that we have similar personalities and it worked fine. We got along immediately and had this immediate rapport. Chemistry's a weird thing…"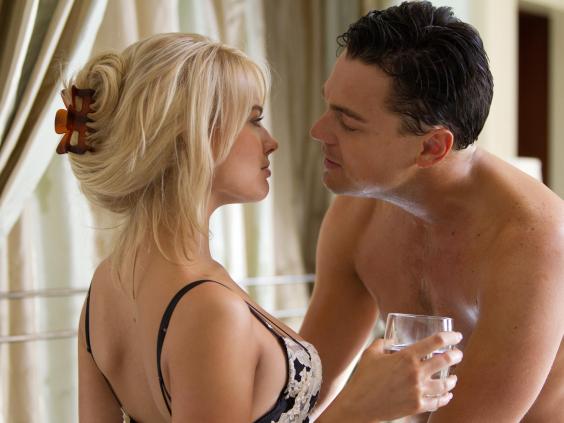 Robbie was drawn to Focus because of its writer-director pair Glenn Ficarra and John Requa whose previous credits include Crazy, Stupid, Love and I Love You Phillip Morris. She also cites the lure of learning about the cerebral aspect of con artistry: "There's an intellectual side. People negotiate their way around how a human mind works and find blind points. That's how people steal effectively. That was the first thing that attracted me to it – I got to learn how to do actual pick-pocketing."
She was schooled in the art of the steal by Apollo Robbins, the infamous Las Vegas-based magician and gentleman thief. "Apollo would have me practice on people walking into the room that were working on the set," she says. "The most terrifying thing is having the confidence to actually execute a lift. I knew how to do the steals and where to place my hands but to have the confidence; it's so ballsy to actually steal something off someone when you're looking at them in the eye. That's the thing I struggled with most."

With forthcoming roles in Tarzan, the film version of Irène Némirovsky's Second World War novel Suite Française, comic-book movie Suicide Squad and indie sci-fi drama Z for Zachariah, Robbie does seem to be mixing it up. She doesn't talk about her personal life but she has been reported as being in a relationship with Tom Ackerley, the English assistant director of Suite Français.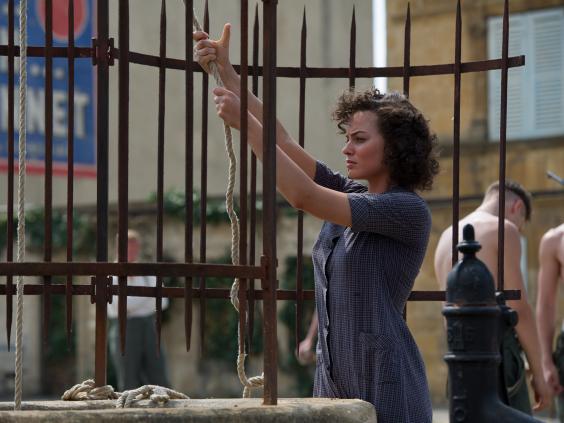 Raised on a Queensland farm, she landed her first acting gig as Donna Freedman between 2008 and 2011 in long-running Australian soap opera Neighbours. Filming on Ramsay Street, she cheerfully admits, was the making of her. "I learned what works and what doesn't work on screen when I was in Neighbours," she says. "I remember watching some of my first episodes back and thinking, 'I'm blinking and I'm looking around the room and when I speak sometimes I'm looking at a point'. I learned what was distracting for an audience and that you can take your time."
Robbie credits the soap with not only teaching her to act but putting her on the fast track to Hollywood. "The role in Neighbours was a much better career move than doing indie films that weren't really ever going to get distributed or seen at all," she reflects.
A role in the flop jet-age TV series Pan Am and the Richard Curtis comedy About Time ensued before Scorsese came calling. Now Robbie says her creative mantra is "quality, diversity and longevity". And if she wasn't acting, what would she do? "I'd like to think I'd be a trapeze artist," she replies. I reckon Margot Robbie is more suited to acting – her feet seem destined to remain firmly on the ground.
'Focus' is out on 27 February
Reuse content