When the young German film director Robert Siodmak and his friends were "schlepping" a camera round Berlin, making their film People on Sunday (1930), none of them could have envisaged how little time they had left in Germany.
Siodmak, whose career is celebrated this spring with a season at BFI Southbank, his brother Curt, his flatmate Billy Wilder, Edgar Ulmer and Fred Zinnemann were unknowns in their early twenties, beginning to make their way in the German film industry. The film itself, shot over several months of Sundays, is a paean to a carefree, youthful hedonism. How do its good-looking and very modern-seeming Berliner protagonists spend their Sundays? They head south to the lake and forests of Nikolassee; drink, picnic, swim, listen to music, flirt and have sex in the woods. There are no particular worries in their lives beyond the threat of boredom, mild hangovers, jealousy over lovers and the normal restrictions of the working week.
Flash forward a few years and the lives of the young film-makers, who were all Jewish, had been thrown into upheaval. None remained in Germany. Siodmak fled the country in 1933, just after the premiere of his film Burning Secret, an adaptation of a Stefan Zweig novel which Nazi propaganda boss Joseph Goebbels had recommended banning on the grounds of its "sick sultriness and airless muddle-headedness".
Following the familiar route of émigré German film-makers, Siodmak headed first to Paris, where he continued to direct with moderate success, and then, in 1939, he went to Hollywood. Once there, he was absorbed by the studio system, signing a two-year contract with Paramount and then a seven-year one with Universal.
After all the disruption he had faced in Europe, Siodmak wanted to fit in. He wasn't afraid of  "hack work". A balding, bespectacled figure, he looks in old photographs like a provincial bank manager. Scan his credits and what leaps out is the bizarre range: everything from horror pictures such as Son of Dracula (1943) with Lon Chaney Jr ("It was terrible," Siodmak later complained) to Deanna Durbin vehicle Christmas Holiday (1944). He was a director for hire who knew, as he told Sight and Sound magazine in 1959, that his job was to be a "little bit better" than the other directors vying for the same jobs.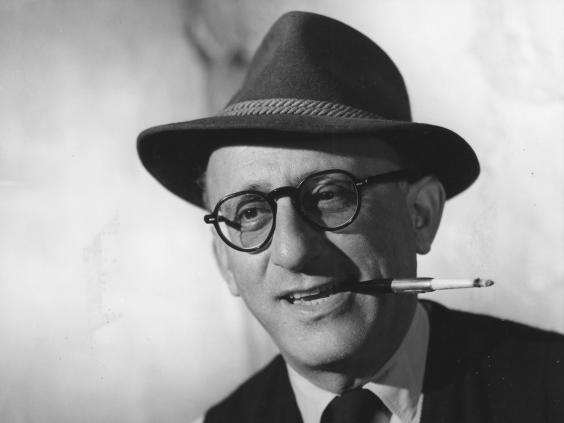 Siodmak was an example of what Martin Scorsese has called the director as "a smuggler," someone who adjusted to the limitations of the studio system and then looked for cracks in that system through which to pull in his own ideas. In the mid-1940s, he became one of Hollywood's greatest proponents of film noir, making classics such as The Spiral Staircase, Phantom Lady, The Dark Mirror, Criss Cross and Cry of the City.
Siodmak realised early on that the secret to getting your own way with the studio bosses was making compromises in order to maintain overall control. "If you refuse scripts too often or argue straight away you get the reputation of being difficult," he told Sight and Sound. "Instead, when I was offered a script which I thought had a basically good idea, however mishandled, I would say, 'Yes, fine, of course I'll do it.'" He would sit back and wait until the film was almost ready to shoot. Then, he would suggest what seemed like a very modest change. "This would always be accepted, if only to keep the peace, and then of course other things would have to be altered to fit in with it, and gradually the thing would start coming to pieces at the seams." By the time shooting had actually started, everything would be so confused that Siodmak could do exactly as he liked.
As critic and Siodmak enthusiast Pauline Kael noted, his Hollywood films are "much better known than he is". He is certainly far less celebrated than Alfred Hitchcock (one of whose key collaborators, Joan Harrison, produced Siodmak's Phantom Lady) or his fellow German Fritz Lang but his best work easily stands comparison with their films of the same period.
You can see the influence of Siodmak's most famous feature The Killers (1946) on everything from Boardwalk Empire to Raging Bull. The film has Ernest Hemingway's name prominently displayed on the credits and its opening scenes are based closely on Hemingway's Nick Adams short story of the same name.
The script (co-written by an uncredited John Huston), though, is just the starting point for a movie that features multiple flashbacks, one of Hollywood's most alluring and dangerous femmes fatales, and a mood of poetic fatalism.
"Swede" Andreson (a youthful Burt Lancaster making his debut) is a washed-up former boxer, eking out an existence in a small town. The "killers" come for him in the opening scenes – and he doesn't have the will to make any attempt to  escape them. He made a mistake and now he is paying for it. Only when he is about to be gunned down – the end point of Hemingway's story – does the real drama begin. In multiple flashbacks, as an insurance investigator (Edmond O'Brien)  investigates, we begin to learn what prompted his killing. There is a truly brutal boxing scene in which the Swede receives a savage beating. He hits the canvas once, takes the count, gets up and is then knocked down again. Only after the fight do we learn that he had a broken hand and will never fight again. His girlfriend Lily sticks by him but he quickly becomes distracted by the gorgeous and entirely untrustworthy Kitty Collins (Ava Gardner). "I could never bear to see a man  I care for really hurt," she purrs at Andreson when they first meet and she discovers he's a boxer. She then proceeds to destroy his life.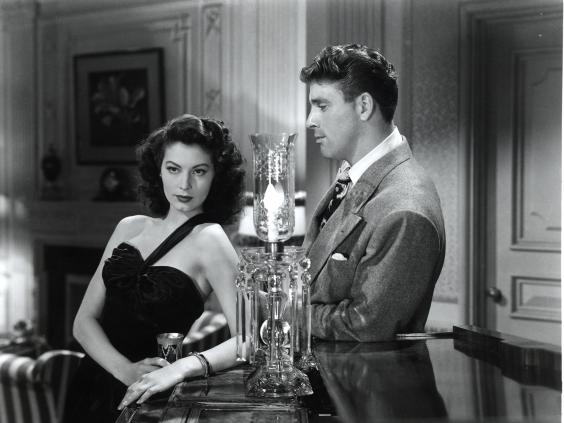 Siodmak resented the influence of the producer Mark Hellinger on The Killers. Hellinger was a former journalist who liked each scene to end with a punch line. That was too obvious for the German director, who tried to cut out the self-conscious one-liners when his producer wasn't looking. In Siodmak's films, the camera work and the staging are as important as the dialogue. He uses shadow like no other director. The stylised lighting, which the US critic Andrew Sarris called "heavy Teutonic sauce," had its roots in his apprenticeship in the German film industry during the late silent era. In his Hollywood films, he used it to create a sense of erotic tension (to show, for example, why "Swede" is so bowled over by Ava Gardner), to provide menace and also to emphasise his characters' guilt and uncertainty.
There was often a strong Freudian element to his work. The Dark Mirror (1946), for example, was a wonderfully overcooked psychological thriller in which Olivia de Havilland played the dual role of identical twins, Teresa and Ruth Collins. One is a nice girl, the other (inevitably) is a homicidal killer. Cry of the City (1948) was notable for its use of New York locations, for its brutality and for its realism. Richard Conte starred as Martin Rome, a gangster being hunted down by the cop (Victor Mature) he grew up with.
Siodmak's golden decade was the 1940s. It is no coincidence that the era marked the high point of film noir. By the early 1950s, he was becoming disillusioned with Hollywood and headed back to Europe. As Gardner's biographer Lee Server pointed out, Siodmak liked to joke that he "got out of Germany just ahead of Hitler – and out of Hollywood just ahead of CinemaScope".
Over the next 20 years, Siodmak made films in France, Britain, back home in Germany and even in Hollywood again but he didn't seem remotely interested in self-publicity. He wasn't rediscovered and feted by European critics in the way that many other directors of his era had been. It is somehow fitting that he ended up living in the picturesque but sleepy Swiss town of Locarno, which was also where the crime writer Patricia Highsmith lived at the end of her career.
Lee Server quotes Siodmak's brother Curt as telling him: "He [Robert] was a genius. He pissed it away." That is hardly a fair assessment of a career encompassing dozens of films, several of them masterpieces that helped define the film noir genre. Since his death, his reputation has grown and he is now finally receiving the praise that was largely denied him during his lifetime.
'Robert Siodmak: Prince of Shadows' runs at BFI Southbank, London SE1 (020 7928 3232) during April and May
Reuse content