"No," declares Stephen Daldry. "No holidays for me." The silver-haired Daldry might just be Britain's busiest director at present. He's in pre-production on his first major television series, The Crown, he has three stage productions on the boil and is involved with Pier 55, an £85m floating park and performance venue that looks set to revitalise Manhattan's Lower West Side. All this, and a possible movie adaptation of the stage-musical Wicked. No wonder he won't be planning any getaway breaks any time soon.
Before all of that, the 53 year-old has the release of his new movie, Trash, to contend with. The fifth film of his career, it's far removed from the likes of The Hours and The Reader, the middlebrow, Oscar-friendly literary adaptations that he took on after he made his sensational film debut in 2000 with Billy Elliot. "It isn't in those traditions at all," he acknowledges. "This wasn't, 'oh my goodness – I'm depressed because I'm a Nazi guard' [as in The Reader], or, 'I'm a lesbian, I want to kill myself!' [ditto The Hours]."
Rather, he's back in the kid-friendly territory of the ballet-themed Billy Elliot, though he's swapping the grim-up-north setting and the backdrop of the 1984 miners' strike for the colourful setting of Rio and political and social corruption. "It's a young person's film," Daldry acknowledges. "I hope it's a film you can take your kids too. I intended it to be that – and [for it to] have all the hopes and dreams and bravery and consciousness of a film about young people and hopefully for young people."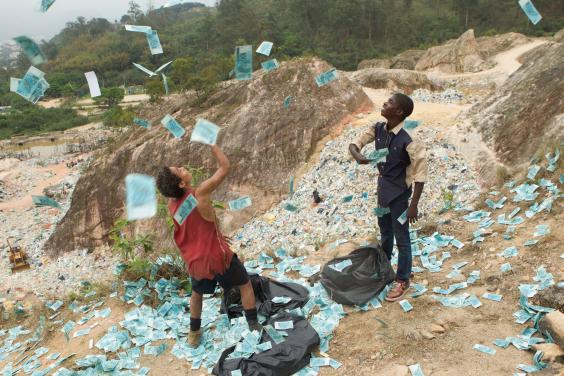 Adapted from the novel by Andy Mulligan, Trash follows three street kids, who become involved in a mayoral scandal after a chance find of an incriminating wallet on a local rubbish dump. It's co-produced by 02, the Brazilian company of director Fernando Meirelles, who made the seminal favelas-set City of God. Already being dubbed "the South American Slumdog Millionaire"by some critics, Trash has a more feelgood slant – no surprise given it has been scripted by Notting Hill's Richard Curtis.
Daldry spent 18 months in Rio, immersing himself in Brazilian culture. "I was there for so long – when the Pope was there, when the World Cup was there." He even became involved in a documentary, Streetkids United II – The Girls From Rio, which he has executive produced. It's a film that follows the second-ever Streetchild World Cup, played in the shadow of the Fifa spectacle, between teams of kids living on the streets of some of the world's poorest countries.
The strongest element of Trash are the performances of the young Brazilian trio – Rickson Tevis, Eduardo Luis and Gabriel Weinstein. While Daldry's key strength has always been his ability with actors, this was something else – working in Portuguese, a language he couldn't speak, with non-performers. "The kids had no real dramatic experience. They'd never done any drama before. I don't think they'd ever been to a cinema." He pauses. "They were very undisciplined."
Best films to watch in 2015
Best films to watch in 2015
1/9 Suffragette - 11 September

Meryl Streep is bound to make a formidable Emmeline Pankhurst in Sarah Gavron's new film about the British women's suffragette movement of the early 20th century. Streep is again working from a screenplay by Abi Morgan who also wrote The Iron Lady.

Getty Images

2/9 Far From The Madding Crowd - 1 May

Thomas Vinterberg turns his hand to Thomas Hardy and British costume drama. Memories of the John Schlesinger version with Alan Bates and Julie Christie will be hard to exorcise. Carey Mulligan and the mercurial Flemish actor Matthias Schoenaerts star as Bathsheba Everdene and Gabriel Oak.

3/9 Jurassic World - 12 June

The third Jurassic Park sequel is finally here starring Chris Pratt. The storyline goes something like this - theme park gets dinosaur to attrack visitors and it all goes horribly wrong. Should prove a fun one among cinema-goers.

Colin Trevorrow

4/9 Terminator: Genisys - 3 July

Arnold Schwarzenegger kept his promise - he's back and he's trying to stop Judgement Day.

5/9 Spectre - 6 November

Bond is back for the 24th time. So is arch-villain Blofeld. Director Sam Mendes did a sterling job with Skyfall but the last movie ended on a very downbeat note with poor old Judi Dench signing out of the series. The challenge now is to reinvigorate a franchise that is already well into its 50s.

Rex Features

6/9 Cake - 20 February

It's Rachel from Friends as you've never seen her before as Jennifer Aniston plays Claire Bennett - a woman who initiates a relationship with a widower while battling hallucinations of his dead wife.

7/9 Suite Francaise - 13 March

It will be intriguing to see how Saul Dibb's long-awaited adaptation of Irène Némirovsky's novel deals with a problem that has often confounded British film-makers: how to portray French characters played by English-speaking actors in Nazi-occupied, wartime Paris without slipping into 'Allo 'Allo!-style caricature. Michelle Williams and Kristin Scott Thomas lead Dibb's promising cast.

8/9 In The Heart Of The Sea - 13 March

Chris Hemsworth plays tough seafarer Owen Chase in this dramatic Moby Dick movie.

Warner Bros

9/9 Cinderella - 27 March

Kenneth Branagh's live action remake of Disney's classic tale stars Downton Abbey's Lily James. Helena Bonham-Carter and Cate Blanchett also star as the Fairy Godmother and evil stepmother.

Disney
Working with a Brazilian theatre director Christian Duurvoort, Daldry painstakingly explained the story to the kids over several months, allowing them to take "ownership" of it as they improvised each scene. "An awful lot of themes of justice came from them. They had a very strong sense of morality, of what they wanted Brazil to be, a profound hatred of the police. A lot of them had lost family members to the police and they had a very sincere sense of outrage at corruption, which they felt not just in the police but in their local communities with government figures."
Despite his fine work with the kids, Trash is the first movie of Daldry's career that isn't up for an Oscar. Nominated three times for Best Director, for Billy Elliot, The Hours and The Reader, Daldry has also seen the latter two and his last film, 2011's post-9/11 drama Extremely Loud & Incredibly Close, up for Best Picture at the Academy Awards. In anyone's book, that's a remarkable record – not least because Nicole Kidman (for The Hours) and Kate Winslet (for The Reader) both took home statues for Best Actress.
After directing the sell-out West End production of David Hare's Skylight with Carey Mulligan last year, Daldry will take the show to Broadway, where he will also be bringing Peter Morgan's 2013 play The Audience – starring Helen Mirren as Queen Elizabeth II – that he previously directed at the Gielgud Theatre. The show will then return to London, with Kristin Scott Thomas in the lead, in the autumn.
It's no surprise that Daldry has turned to television. He will shortly start directing The Crown, a 10-part series for the online streaming service, Netflix. "It's the biggest TV series they've ever done," he beams; again with Peter Morgan, it came out of their time on The Audience. Similarly, it will focus on the meetings between the Queen and her Prime Ministers, though this first season will depict HRH's relationship with Winston Churchill shortly after the Coronation.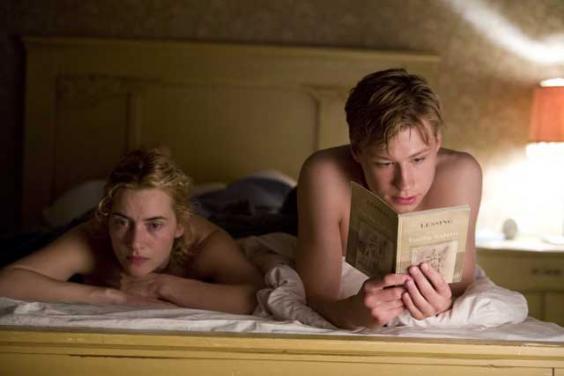 "It wasn't something I always wanted to do," he admits, though it seems a natural step for one who has been driven towards his career since his teens. Born in Dorset – his father was a bank manager, his mother a cabaret singer – "I always wanted to be a director from school," he says. "And I'm very lucky to be doing the thing that I wanted to do when I was 15." He won an RAF scholarship to Sheffield University, where he chaired the student drama company; he began his professional career at the Sheffield Crucible.
After running the Gate Theatre in Notting Hill and the Royal Court – all before he was 40 – he then hit the big time with a hugely successful 1992 production of JB Priestley's An Inspector Calls (winning him both Laurence Olivier and Tony awards – it transferred to Broadway). The set was designed by Ian MacNeil, then four years into a 13-year relationship with Daldry, who later surprised everyone by marrying performance artist, Lucy Sexton, in 2001. They have since had one biological child, Annabel, though their unconventional set-up in London and New York sees them share their homes with others – including their second "daughter", Louise, and her mother, a friend of the family.
Daldry's time in New York will now be spent partly on the board of the Pier 55 project, a remarkable-sounding park, designed by the British-born Thomas Heatherwick, that will sit on stilts in the Hudson River. Then he will turn his attention to Wicked, his next proposed movie. Rather like his time producing the hugely successful opening/closing ceremonies for London's 2012 Olympics and Paralympics, Daldry has an eye for larger-than-life spectacle. Merging film and theatre in this way might just be his ultimate project. "They're both very different," he say, "but I've always loved being in both worlds."
'Trash' opens on 30 January
Reuse content