When most people think of Spider-Man they imagine a straight, white male in a red and blue suit, but Andrew Garfield has called for this traditional image to be turned on its head with a 'pansexual' version of the superhero.
The 32-year-old actor played science genius Peter Parker and his web-slinger alter ego in the two The Amazing Spider-Man movies. He has since passed on the role to British teenager Tom Holland and hopes future portrayals will explore the character's gender and sexuality without sticking to conventions.
"I'm excited to the point where we don't have to have this conversation, where we can have a pansexual Spider-Man," he told Mic. "What are we so scared of? Why are we so, 'No, it has to be this way, a man and a woman'. Why is that even a conversation?"
"We're scared of things that aren't us. Love is love. Skin is skin. Flesh is flesh. We're all wrapped in the same thing. I have no preference."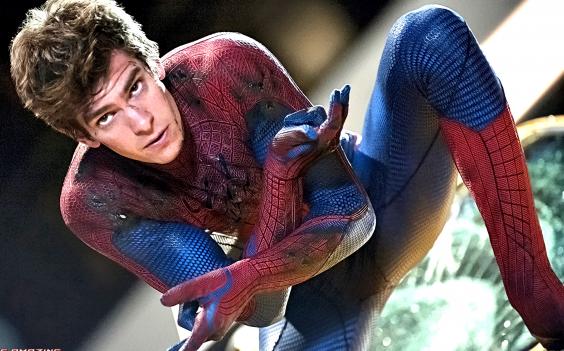 Garfield has pushed for a gay Spider-Man before, telling Entertainment Weekly in 2013 that he pitched the idea to producer Matt Tolmach. "I was like, 'What if [love interest] MJ is a dude?" he said. "It's hardly even groundbreaking! Why can't he be gay? Why can't he be into boys?"
Whether fans will ever see Spider-Man who isn't "Caucasian and heterosexual" remains in doubt as there is currently a legally-binding agreement between Sony and Marvel to keep him just so in any cinematic franchising.
Other rules in the contract, which leaked during the Sony Pictures email hack last year, state that he must not smoke, he must not abuse alcohol and he can't sell drugs or torture enemies.
Marvel's best superheroes
Marvel's best superheroes
1/19 Black Widow

The Black Widow (Natasha Romanoff) played by Scarlett Johansson

AP

2/19 Spider Man

British actor Andrew Garfield as Spider-Man

PA

3/19 Captain America

Chris Evans in 'Captain America: The First Avenger'

Rex

4/19 Iron Man

Robert Downey Jr in Iron Man 3, who won favourite action movie star at the People's Choice Awards 2014

Iron Man 3

5/19 Wolverine

Hugh Jackman bears his claws and loses the plot in X-Men movie 'The Wolverine'

Twentieth Century Fox Film

6/19 Hulk

Edward Norton as Hulk in The Incredible Hulk

YouTube

7/19 Thor

Chris Hemsworth as Thor. Recently Marvel revealed its plans to make the hammer-wielding Norse superhero Thor a woman

Rex Features

8/19 Hank

Nicholas Hoult as Kan in 'X-Men: Days of Future Past'

AP

9/19 Raven Darkhölme

Jennifer Lawrence as Raven Darkhölme in X-Men: Days of Future Past

10/19 Hawkeye

Jeremy Renner as Hawkeye in 'Avengers Assemble'

Marvel

11/19 Winter Soldier

Sebastian Stan as the villainous Winter Soldier in the 'Captain America sequel

Marvel

12/19 The Avengers

The Avenger's superheroes

Marvel

13/19 Cyclops

The optic blast hero has long been played by James Marsden

YouTube

14/19 Professor X

Patrick Stewart landed the role as Professor Charles Xavier in Bryan Singer's comic-book blockbuster X-Men

Rex Features

15/19 Rocket Raccoon

Bradley Cooper voices Rocket Raccoon in Guardians of the Galaxy

Marvel

16/19 Groot

Also known as the Monarch of Planet X, Groot is played by Fast and Furious star Vin Diesel in Guardians of the Galaxy

Marvel

17/19 Drax

Known as 'the destroyer', Drax is played by actor Dave Batista in Guardians of the Galaxy

YouTube

18/19 Gamora

A soldier and assassin played by Zoe Saldana in Guardians of the Galaxy

YouTube

19/19 Guardians of the Galaxy

Bill Mantlo's comic creation on screen in Guardians of the Galaxy

Marvel
Creator Stan Lee first made Spider-Man 53 years ago and sees "no reason" to change the original. "I think the world has a place for gay superheroes certainly," he said. "It has nothing to do with being anti-gay, or anti-black, or anti-Latino, anything like that.
"Latino characters should stay Latino. The Black Panther should certainly not be Swiss. I just see no reason to change that which has already been established when it's so easy to add new characters. I say create new characters the way you want to. Hell, I'll do it myself."
Spider-Man is the most successful franchise in Sony Pictures' history, with five films raking in over $4 billion worldwide. Holland will make his debut in a cameo role in 2016's Captain America: Civil War.
Reuse content