She's played a Muggle-born witch, a Biblical daughter and an angst-ridden teenager - and now Emma Watson will take on her next role as a beleaguered employee of a US technology giant.
Watson will star alongside Tom Hanks in the film adaptation of Dave Eggers' dystopian novel The Circle, which imagines a world where one leading technology company (think Google or Facebook) strives to rule the planet by invading people's privacy.
Watson will play Mae Holland, a recent graduate who secures a job at The Circle, which offers employees dorm-like housing, a gym and regular campus parties, while also insisting they interact over 100 times a day on social media and share personal details about themselves and their families with the rest of the world.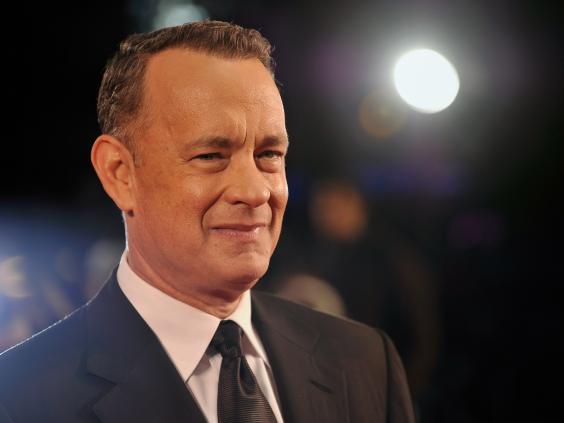 Mae struggles to keep up with the demands of The Circle, but later becomes one of the company's favourite employees after agreeing to surrender her privacy to be a guinea pig in a global social experiment.
She is forced to question her role in the company's quest for world domination when she meets a dark, mysterious employee lurking around campus who is cynical about The Circle's motives.
Harry Potter stars then and now
Harry Potter stars then and now
1/8 Daniel Radcliffe

The transformation of Daniel Radcliffe from the small boy pictured (right) at the first Harry Potter premiere has grown up into a critically acclaimed actor, seen earlier this year walking the red carpet.

2/8 Emma Watson

Emma Watson, seen (right) at the very first Harry Potter premiere, has gone from acting strength to strength, despite declaring at one point she would be quitting acting to pursue other projects.

3/8 Rupert Grint

Rupert Grint, who plays Ron Weasley in the films, pictured at the very first premiere (aged 13) and earlier this year.

4/8 Matthew Lewis

Possibly the biggest transformation is Matthew Lewis, who played Neville Longbottom in the films. Pictured (right) at the premiere of the Goblet of Fire and (left) earlier this year.

5/8 Tom Felton

Harry's on-screen tormentor Draco Malfoy, played by Tom Felton, who commented that after finishing Harry Potter he was looking forward to playing a less spiteful character.

6/8 Robert Pattinson

Robert Pattinson only appeared in one of the Harry Potter films, despite this it helped to launch him as a globally recognised actor today. Pictured (left) at the premiere of Goblet of Fire and (right) earlier this year at an Australian ceremony

7/8 Bonnie Wright

Harry's on-screen long-term love interest Ginny Weasley was played by Bonnie Wright, pictured (right) at the Prisoners of Azkaban premiere and earlier this year.

8/8 James and Oliver Phelps

James and Oliver Phelps played the wise-cracking Weasley twins and the two were picture together again earlier this year.
Hanks is expected to star as one of the company's three owners, the so-called "Three Wise Men".
The role will be Watson's fifth major part since the Harry Potter franchise ended in 2011. She has since starred in The Perks of Being a Wallflower, The Bling Ring, This is the End, and Noah.
Filming on The Circle will begin in September, with a release date scheduled for 2016.
Reuse content