20 years on from the original and the Independence Day sequel has finally got a title, Independence Day: Resurgence.
Following on from Star Wars: The Force Awakens and Batman v Superman: Dawn of Justice, it is the latest action sequel to get a really banal name – sensational laziness given the amount of money being ploughed into it.
It tells us little about what to expect from the sequel, and is about as useful as these alternatives I should have pitched:
Independence Day: Here's Some More Aliens
Independence Day: Resurrection (Damnit, Alien already used that)
Independence Day: No Will Smith
Independence Day: Again!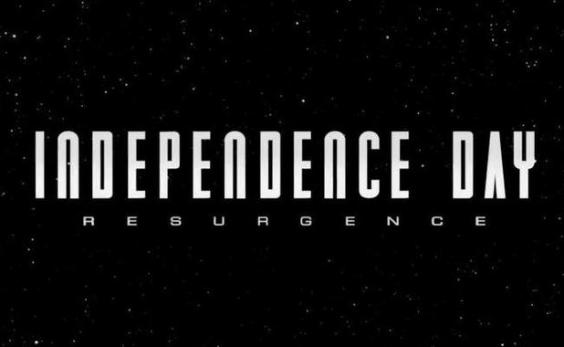 Here's one for old times sake #IDR pic.twitter.com/8WOrinqMlB

— Roland Emmerich (@rolandemmerich) June 23, 2015
The title was confirmed at a press conference in Albuquerque, where director Roland Emmerich was joined on stage by eturning cast members including Jeff Goldblum, Bill Pullman, Brent Spiner and Judd Hirsch, along with newcomers Liam Hemsworth, Jessie Usher, Maika Monroe and Sela Ward.
Resurgence is set 20 years after the first film (admittedly excellent, just for Smith punching an alien in the face then smoking a cigar), with Earth having set up a global defence system to protect from any future alien attacks, but the aliens are as-ever one step ahead.
"We call it in the film the War of '96," Emmerich explained. "It's like a post-World generation that's unified, and that's amazing to see a world come together with a common enemy. That's resurgence."
It has a release date of June 24, 2016 to coincide with the 20th anniversary of Independence Day.
Independence Day USA: Best films that feature Fourth of July
Independence Day USA: Best films that feature Fourth of July
1/6 Independence Day, 1996

An obvious choice, but this time America is fighting for its freedom following an alien invasion - with Will Smith at the helm. It's entertaining if nothing else.

2/6 Born on the Fourth of July, 1989

Tom Cruise plays Vietnam War veteran Ron Kovic in this biopic. The title is ironic, echoing a famous line from George M. Cohan's patriotic 1904 song, "The Yankee Doodle Boy".

Rex

3/6 Jaws, 1975

Yes, Steven Spielberg's iconic horror film is tied to Independence Day. Tourists flock to the doom-laden Amity Island to bask in the sun as part of their Fourth of July celebrations.

Rex

4/6 National Treasure, 2004

Nicolas Cage is a historian looking for treasure hidden by the Founding Fathers... with the use of a map written on the back of none other than the Declaration of Independence.

Rex

5/6 1776 (1972)

Based on the Broadway musical of the same name, this film recounts the struggle for independence and features Howard Da Silva, Blythe Danner and William Daniels.

Rex

6/6 Yankee Doodle Dandy, 1942

James Cagney plays George M Cohan in this film about the renowned musical composer, playwright, actor, dancer and singer, who claimed to have been born on Independence Day.

Rex
Reuse content