It hasn't been a great week for Jennifer Lawrence, what with all these nude photo leaks, but she has received some good news too – the actress has been named the highest grossing action movie heroine in the 2015 Guinness World Records book.
The 24-year-old's brave Hunger Games character, Katniss Everdeen, helped earn the first two franchise movies £928 million worldwide.
The second film, Catching Fire, grossed £520 million at the global box office to become the highest grossing post-apocalyptic movie ever (a niche title, but still).
Katniss, the lead character in Suzanne Collins' bestselling novel series, becomes a symbol of rebellion against dystopian oppression in the fictional nation of Panem.
Two further Hunger Games instalments are on their way to the big screen, Mockingjay Parts 1 & 2, meaning that Katniss could be holding onto her record for some time yet.
Jennifer Lawrence's best quotes
Jennifer Lawrence's best quotes
1/20

"I was at the Oscars, waiting to hear
 if my name was called, and I kept thinking, cakewalk, cakewalk, cakewalk.I thought, 'Why is 'cakewalk' stuck in my head?'" - On why she fell at the Oscars 2013

2/20

"I finally get to make out with Christian Bale and he's a really fat guy. He's Fatman, not Batman." - American Hustle director David O Russell lets slip J-Law's on-set words to US Magazine

3/20

"I can't even... It's like past mad, it's this weird other emotion … I feel like my heart just fell out." - To presenter Shaun Robinson after she spoiled the Homeland Season 3 finale

4/20

"He was at a party, and I turned into a perverted guy. I was like following him into rooms and staring at his ass…He asked me if I was on mushrooms and I said, 'No. I'm dead sober. This is just me.'" - on stalking John Stamos at a party

5/20

"I think any time a girl has to show her thighs, it's never going to be her favorite look. I love the dress...if someone else wore it." - To Good Morning America

Getty Images

6/20

"I'm a horrible dancer! I'm like a dad at prom. I look like Gumby getting electrocuted." - On whether you'll see her twerking any time soon

7/20

Shares in Jimmy Choo, the shoemaker popular with such Jennifer Lawrence, are set to be priced between 140p and 180p, valuing it at up £700 million

PA

8/20

"I wrap myself up to look like Lord Voldemort so that they can't see anything because the thought of giving them a picture that will make them money absolutely infuriates me." - Entertainment Weekly

Getty

9/20

"If I don't have anything to do all day, I might not even put my pants on." - Glamour Magazine

Getty

10/20

"I think people are fascinated with breasts that bounce. They are so used to seeing [fake ones]. People are confused [that mine bounce]! My breasts have a life of their own." - The Sun

Getty

11/20

"You guys are just standing up because you feel bad that I fell and that's really embarrassing, but thank you." - 2013 Oscars acceptance speech

Getty

12/20

"I really would not call myself a fashion icon. I would call myself somebody who gets dressed by professionals. [It's like], 'Dance, monkey, dance' right on the red carpet.' I would call me more of a monkey." - To E!

Getty

13/20

"If anybody even tries to whisper the word 'diet,' I'm like, 'You can go f– yourself." - To Harper's Bizarre

Getty

14/20

"I was surprised at how little camel toe problem there was. I was expecting a lot more." - To E! on her Hunger Games jumpsuit

Getty

15/20

"If I were just your average 23-year-old girl and I called the police to say that there were strange men sleeping on my lawn and following me to Starbucks, they would leap into action." - To Vogue on the paparazzi

Getty

16/20

"I'm the fastest pee-er ever. I'm famous for it." - Rolling Stone

Getty Images

17/20

"I can see the McDonalds right there. Wait, hold on, I didn't say fries! I'm seeing you talk and all I'm seeing is me being pissed I didn't get fries. And you have to remind them about ketchup because they never include ketchup, you have to ask for it. Cheapskates." - Being interviewed on the Oscars red carpet

Getty Images

18/20

"I want to play a character I've never been before-a crazy serial killer like Charlize Theron in Monster. I'd love to have to shave my head."

Getty Images

19/20

"This isn't like an auction, right? You guys aren't going to take it away?" - Backstage at the Oscars

Getty Images

20/20

"This isn't like an auction, right? You guys aren't going to take it away?" - Backstage at the Oscars

Reuters
Despite Katniss' success, Lawrence missed out in the highest paid Hollywood actress stakes after Forbes' list saw Sandra Bullock emerge on top.
Bullock's estimated earnings of $51 million in the past year can be largely attributed to Gravity, which took $715 million worldwide and won seven Oscars.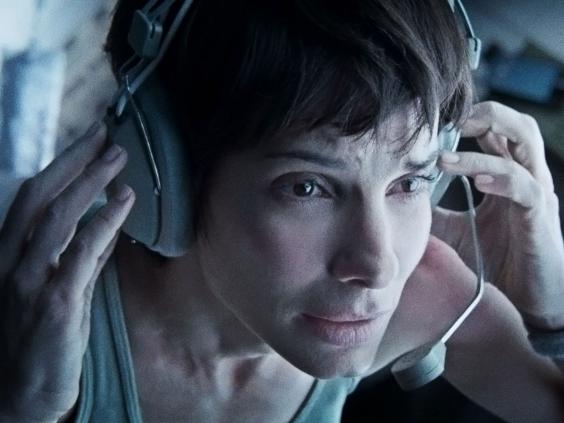 Lawrence was named the second highest paid with $34 million, but Hollywood's women still earn less than their male counterparts.
The top ten financially-successful actors brought in $419 million in total, while the top ten actresses earned just over half of that sum at $226 million.
The subject of leading Hollywood women has been under much debate of late. Cate Blanchett drew upon the issue during her Best Actress acceptance speech at the 2013 Oscars, arguing that some people are still "foolishly clinging to the idea that female films with women at the centre are niche experiences".
"They are not," she said to cheers. "Audiences want to see them and, in fact, they earn money. The world is round, people."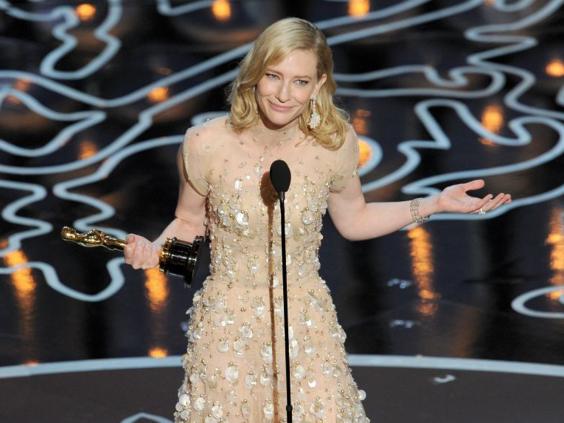 Elsewhere, Zero Dark Thirty star Jessica Chastain has demanded a Scarlett Johansson superhero movie. "I don't understand it, why is it taking so long for this?" she told The Wrap. "This woman clearly shows that people want to go see her in movies. She shows that she kicks ass, she's a great actress. To me, it's a no brainer."
Then there's Marvel Comics, which announced in July that hammer-wielding superhero Thor is to change gender and become a woman in a move to attract more female fans to the franchise.
Reuse content