Daniel Craig has yet to finish his stint as James Bond but already rumours are running rampant over who will replace him.
From Tom Hardy to Henry Cavil, every British actor under the sun seems to have been affiliated with the part, but one actor in particular has caused quite a stir amongst fans: Idris Elba.
Well, if Pierce Brosnan is right, then it definitely wont be Elba taking on the 007 position as he believes the next Bond will not be black.
The 62-year-old Irish-born actor - who starred in the spy franchise from 1994 to 2005 - told Press Association: "Anything is possible for sure, but I think he'll be male and he'll be white."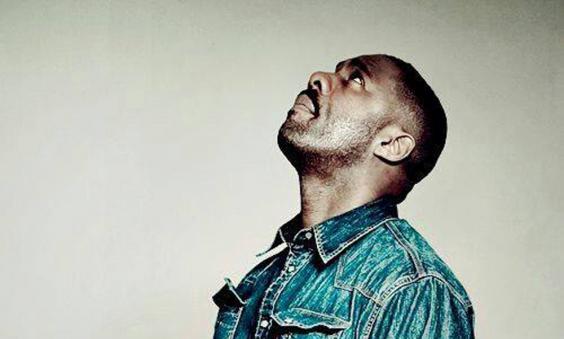 He added how the original character, created by Ian Fleming, is "all man".
"There's wonderful black actors out there who could be James Bond, and there's no reason why you cannot have a black James Bond.
"But a female James Bond, no, I think it has to be male. James Bond is a guy, he's all male. His name is James, his name is James Bond."
Brosnan stars alongside Salma Hayek, Jessica Alba and Malcolm McDowell in new romantic comedy Lessons In Love, in which he plays a Cambridge professor of English literature, who moves to California to be with the mother of his child.
The Mamma Mia! star lives in Malibu and has held dual American citizenship since 2004, but admitted he related to his character's feeling of being a "fish out of water" in California sometimes.
He said: "I'm so Americanised after 30 years of living here. But I miss the British sense of humour. It's so caustic, witty, funny, biting, severe sharp, just boletic in its humorous kind of take on life, and the piss take of life. I do miss all of that.
Bond on screen through the years
Bond on screen through the years
1/8 Barry Nelson

The first ever Bond on screen, Nelson played James Bond in 1954 in Climax! Casino Royale

Hulton Archive/Getty Images

2/8 Sean Connery

The Scottish actor first played Bond in the 1962 'Dr. No'. He portrayed the secret agent from 1962 until 1967, although he reprised the role twice: once in 1971 for 'Diamonds Are Forever' and again in 1983 in 'Never Say Never Again'

Hulton Archive/Getty Images

3/8 David Niven

Niven was 007 the time of one film; the 1967 'Casino Royale'

Roy Jones/Hulton Archive/Getty Images

4/8 George Lazenby

Lazenby played Bond in the 1969 'On Her Majesty's Secret Service'

Larry Ellis/Hulton Archive/Getty Images

5/8 Roger Moore

Moore's Bond started with 'Live and Let Die', the 1973 film directed by Guy Hamilton. He was the face of 007 for 12 years, when his tenure finished with the 1985 'A View to a Kill'

Keystone/Hulton Archive/Getty Images

6/8 Timothy Dalton

Timothy Dalton was James Bond in 'The Living Daylights' and 'Licence to Kill'

Mychele Daniau/AFP/Getty Images

7/8 Pierce Brosnan

Brosnan took over the role in 1995 when he played the spy in 'GoldenEye'. He played in a total of four films, and his last time playing 007 was in 2002 'Die Another Day'

Hulton Archive/Getty Images

8/8 Daniel Craig

Daniel Craig was announced as the new James Bond in 2005. His first appearance as the secret agent was in the 2006 'Casino Royale'. He has since starred as Bond in 'Quantum of Solace' and 'Skyfall'. He is expected to appear once again on screen in 2015 for 'Bond 24'

Greg Williams/Getty Images
"I find myself still kind of taking the piss out of something which leaves people rather perplexed here in this town. It's like I've said something terrible, but really you're just taking the piss out of somebody, because it's funny.
"I miss those comedic values here. And that was somewhat the joy of playing Richard in the film."
And Brosnan admitted he couldn't enjoy a good pint in Malibu.
He said: "There's no beverage like a pint in Malibu. There's a Mexican place, they don't have pints though, you can't walk in and say 'Give me a pint of bitter.' You usually just have a bottle of beer."
Lessons In Love is released in cinemas and on demand from Friday September 25.
Additional reporting by PA.