Jane Austen devotees, take a seat before reading further.
The movie adaptation of Seth Grahame-Smith's bizarre Pride and Prejudice and Zombies is going ahead, and Downton Abbey's Lily James has been cast in the lead.
Following a string of creative problems since 2009, the project has the green light again and shooting is set to begin in September, Deadline reports.
Based on the literary classic, Grahame-Smith's 'unique' take adds the bloodied undead, known as the "sorry stricken" into Mr Darcy and Elizabeth's 19th century bubble.
Other actors signed up for the film include Sam Riley and Bella Heathcote, while Burr Steers will be directing from a script co-written by Oscar-nominated David O Russell.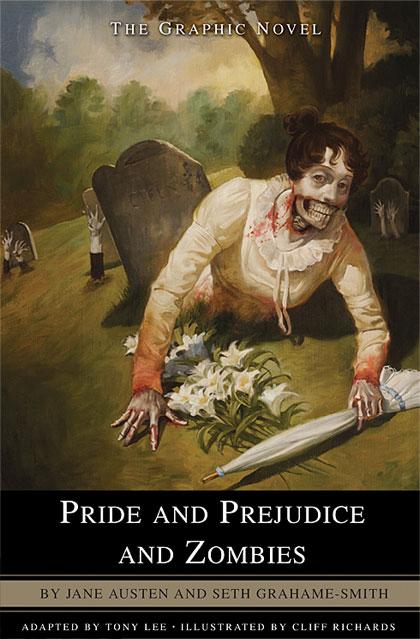 Natalie Portman and Lily Collins were among those to join but later drop out.
Further casting has yet to be announced, but Boardwalk Empire's Jack Huston is rumoured to be in talks.
To give those yet to read Grahame-Smith's spoof a taste of the 'changes', it opens with the following twist on Austen's famous introduction:
"It is a truth universally that a zombie in possession of brains must be in want of more brains."
Best lines from Pride and Prejudice and Zombies
"Elizabeth lifted her skirt, disregarded modesty, and delivered a swift kick to the creature's head."
"Thank you, sir, but I am perfectly content being the bride of death."
"Your mother will never see you again if you do not marry Mr Collins and I will never see you again if you do; for I shall not have my best warrior resigned to the service of a man who is fatter than Buddha and duller than the edge of a learning sword."
"I dare say she means to keep you from his attentions. Your honour demands she be slain."
"She remembered the lead ammunition in her pocket and offered it to him. 'Your balls, Mr Darcy?' He reached out and closed her hand around them. 'They belong to you, Miss Bennet'."
Reuse content