Rachel McAdams is joining Benedict Cumberbatch for upcoming Marvel movie Doctor Strange.
The Canadian actress, best known for True Detective and The Notebook, confirmed her casting at the Toronto Film Festival.
"I'm gonna go do Doctor Strange, kind of a psychedelic Marvel comic, with Benedict Cumberbatch," she told The Wrap. "Cumberbatch!"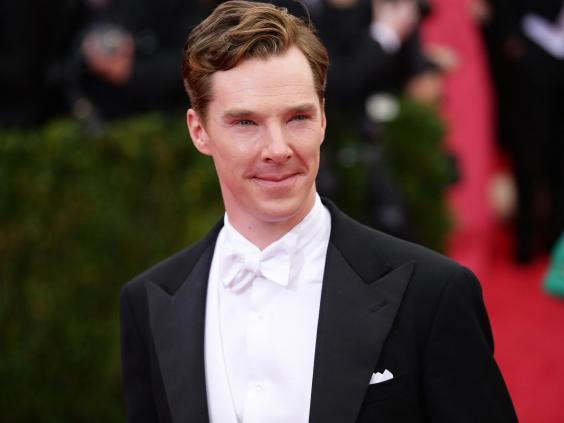 McAdams kept details about her role under wraps because she "didn't know" if she was allowed to say anything yet.
So far, Tilda Swinton has been announced as Strange's traditionally male, mystic mentor The Ancient One and Chiwetel Ejiofor is playing villain Baron Mordo.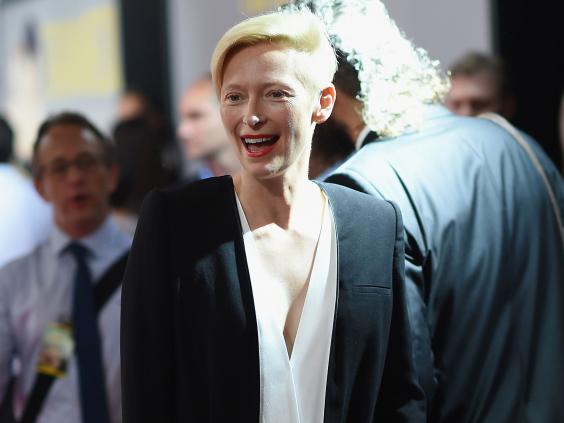 McAdams could be playing Strange's love interest, perhaps his pupil and girlfriend Clea, but nothing is concrete just yet.
Despite an initial backlash, Cumberbatch has promised that his turn in the lead will bring a "huge new element" to Marvel's comic book universe and transform a lesser-known character into a "god".
Marvel's best superheroes
Marvel's best superheroes
1/19 Black Widow

The Black Widow (Natasha Romanoff) played by Scarlett Johansson

AP

2/19 Spider Man

British actor Andrew Garfield as Spider-Man

PA

3/19 Captain America

Chris Evans in 'Captain America: The First Avenger'

Rex

4/19 Iron Man

Robert Downey Jr in Iron Man 3, who won favourite action movie star at the People's Choice Awards 2014

Iron Man 3

5/19 Wolverine

Hugh Jackman bears his claws and loses the plot in X-Men movie 'The Wolverine'

Twentieth Century Fox Film

6/19 Hulk

Edward Norton as Hulk in The Incredible Hulk

YouTube

7/19 Thor

Chris Hemsworth as Thor. Recently Marvel revealed its plans to make the hammer-wielding Norse superhero Thor a woman

Rex Features

8/19 Hank

Nicholas Hoult as Kan in 'X-Men: Days of Future Past'

AP

9/19 Raven Darkhölme

Jennifer Lawrence as Raven Darkhölme in X-Men: Days of Future Past

10/19 Hawkeye

Jeremy Renner as Hawkeye in 'Avengers Assemble'

Marvel

11/19 Winter Soldier

Sebastian Stan as the villainous Winter Soldier in the 'Captain America sequel

Marvel

12/19 The Avengers

The Avenger's superheroes

Marvel

13/19 Cyclops

The optic blast hero has long been played by James Marsden

YouTube

14/19 Professor X

Patrick Stewart landed the role as Professor Charles Xavier in Bryan Singer's comic-book blockbuster X-Men

Rex Features

15/19 Rocket Raccoon

Bradley Cooper voices Rocket Raccoon in Guardians of the Galaxy

Marvel

16/19 Groot

Also known as the Monarch of Planet X, Groot is played by Fast and Furious star Vin Diesel in Guardians of the Galaxy

Marvel

17/19 Drax

Known as 'the destroyer', Drax is played by actor Dave Batista in Guardians of the Galaxy

YouTube

18/19 Gamora

A soldier and assassin played by Zoe Saldana in Guardians of the Galaxy

YouTube

19/19 Guardians of the Galaxy

Bill Mantlo's comic creation on screen in Guardians of the Galaxy

Marvel
The film, directed by Scott Derrickson with a screenplay by Jon Spaights, follows a neurosurgeon whose hands are ruined in a car crash before he becomes the "mightiest magician in the cosmos", Sorcerer Supreme, and protects the world from supernatural threats.
Shooting is scheduled to begin in November ahead of a UK release on 28 October 2016.
Reuse content