Lost in Translation director Sofia Coppola is set to direct an "exquisite and painful" live action The Little Mermaid film.
Coppola has been in talks with Universal/Working Title over the project, which originally saw Atonement director Joe Wright attached to direct.
'This marks a notable departure from the more adult themes of her previous work,' entertainment website Deadline claims, but if she sticks to the plot of the Hans Christian Andersen fairytale it will be more adult than ever.
While her previous films have looked at ennui and the shallowness of Hollywood, this classic story features biblical brutality that the Disney version declined to include.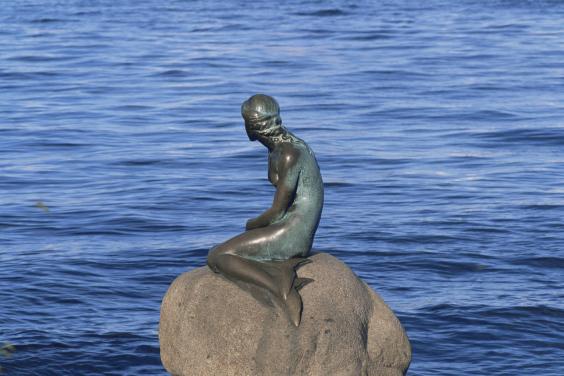 Here's an excerpt from its synopsis:
'The Little Mermaid, longing for the prince and an eternal soul, eventually visits the Sea Witch, who sells her a potion that gives her legs, in exchange for her tongue (as the Little Mermaid has the most intoxicating voice in the world).  Drinking the potion will make her feel as if a sword is being passed through her, yet when she recovers she will have two beautiful legs, and will be able to dance like no human has ever danced before. However, it will constantly feel like she is walking on sharp swords, and her feet will bleed most terribly. In addition, she will only get a soul if the prince loves her and marries her, for then a part of his soul will flow into her. Otherwise, at dawn on the first day after he marries another woman, the Little Mermaid will die brokenhearted and disintegrate into sea foam.'
The Little Mermaid has been gestating for a few years now, with Sex Traffic and Shame screenwriter Abi Morgan submitting a script in 2011 and commenting that the story was "so beautiful and exquisite and painful, so we absolutely have to have the original ending."
Edward Scissorhands' Caroline Thompson has now been brought on board to write, with Deadline reporting that 'the intention is to move quickly' on the project.
Reuse content