Swiss Army Man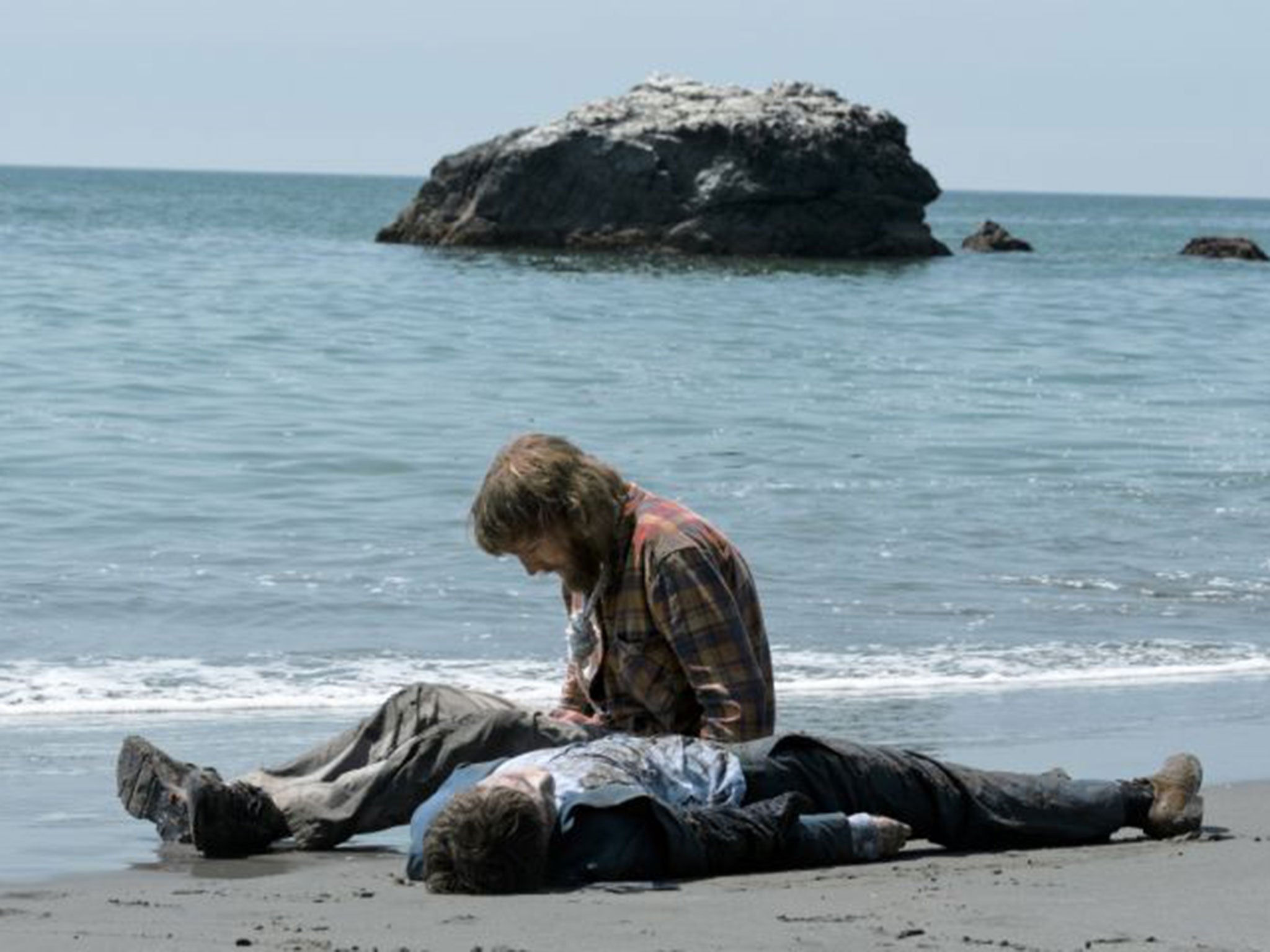 Swiss Army Man, review: Kudos to Daniel Radcliffe for making his flatulent corpse so watchable
Even the most die-hard Harry Potter fan may turn up their noses at the smell of this
2
Click to follow
The Independent Culture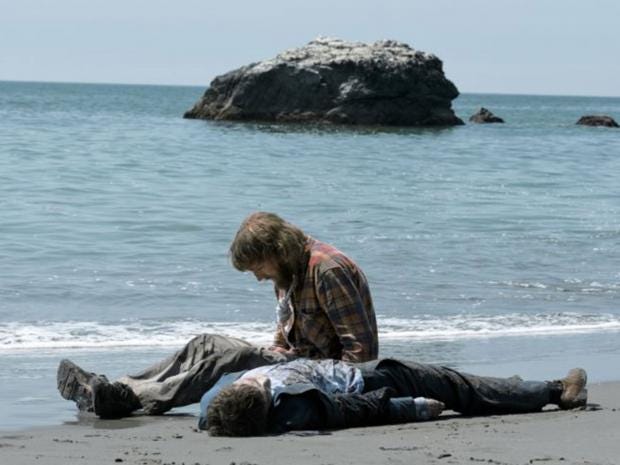 If you can't achieve fame with your first feature film, notoriety might be the next best thing. 
So Daniel Scheinert and Dan Kwan, two US-based music video and short film directors known collectively as "the Daniels", can take some comfort in the fact that everyone at the Sundance Film Festival is talking about their feature debut, Swiss Army Man, otherwise known as "the Daniel Radcliffe Farting Corpse Movie".
The plot is definitely original – Paul Dano is a lost soul called Hank who, seemingly the victim of shipwreck, is about to end it all on a beach, when he spies Daniel Radcliffe's floating corpse in the water. Radcliffe is quite dead, but is emitting enough flatulence to allow Hank to ride him, dolphin-like, over the waves. If it doesn't bring Radcliffe back to life, it restores Hank, and he lugs the body (called Manny, it emerges) through the woods, until Manny, still dead, begins to talk – while still leaking gas. He has other uses too – his out-of-control erections point Hank's way home, while his mouth leaks life-giving water like a tap. 
Despite feeling that you, along with Hank and Manny, might actually be insane or dead to be watching it, both Dano and Radcliffe are terrific and very watchable. Radcliffe is a wonderful corpse – blue with rigor mortis, he manages to convey abject emotion through his eyes and the side of his mouth. Dano, the star of last year's Love and Mercy, and coming to prominence with the BBC's War and Peace, also manages to show a living lost soul simply through his eyes.  
The woods are Hank's playroom, where he dresses up and re-creates the modern world out of detritus to remind Manny what he's lost, in the hope of bringing him back to life. 
The scenes where Hank shows Manny what romantic love is, through a picture of a girl (Mary Elizabeth Winstead) on a nearly-dead mobile phone, are full of whimsy and magic – no wonder it all ends with the boys sharing an underwater kiss.
Had the Daniels made Swiss Army Man the theme of a music video, or another short film, they would have got away with it – and theirs could be an interesting voice for the future. But for now, finding an art house audience who like their movies peppered with fart jokes is going to be tricky and, besides, after 90 minutes, the script, unlike Manny, is absolutely limp. By the time Hank crawls back to reality, Manny strapped to his back, he, you and the directors have lost the plot. 
All three Daniels – Radcliffe and the directors – knew what flak they were letting themselves in for when they made the film, simply because of who Radcliffe is. All credit to him and Dano for making riskier choices. You get the impression they had a wonderful time down in the woods. 
That will be what they take away from the experience, because even the most die-hard Harry Potter fan may turn up their noses at the smell of Swiss Army Man.
Reuse content
Comments